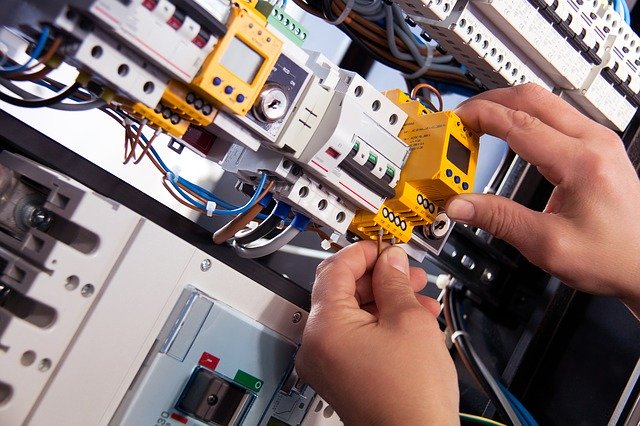 Electricity is a powerful force, indispensable in our daily life, but it requires implementing safety procedures so that it does not become a threat to the integrity and health of the family, especially the very young.
In addition, implementing and maintaining these types of measures not only contributes to guaranteeing the integrity of family members and household assets, but can also reduce the costs of a policy that covers fires and allied lines. Electrical and electronic devices are accompanied by instructions for use determined by the manufacturers.
We are Westwire Electrics, a third-generation electrical contracting company proud of offering businesses and house owners in Melbourne an option to increase profitability with the installation and maintenance of second to none equipment with advanced technology.
We offer you some tips and recommendations to guarantee the safety of the electrical installations of your home, company or community of neighbors. Although it seems a complex task, it is not so much. It is a matter of following some recommendations and paying attention to certain critical points that generate the greatest risks. Let's see how to do it.
Make sure all members of your family know how to cut the power at home.
Avoid contact of water with electricity:
To use any electrical appliance, you must have dry hands and feet, and preferably be wearing shoes.
Before connecting an electrical appliance, check that it is not wet, and never handle them while in the bathtub or shower.
When watering, be careful not to direct the water to cables, meter cabinets, hook boxes, etc.
In bathrooms, hot and cold water pipes, drains, metal door and window frames, radiators, etc., have to be connected to each other and to the earth network.
In the kitchen try to use electrical appliances away from the sink area.
Handle appliances with care:
Check that the voltage of your electrical appliances is adequate for your home and that you have enough contracted electrical power.
If you need to handle them, disconnect them first by pulling the insulating plug that connects them to the wall: never pull the cable directly.
Use the grounding of your appliances if they have it and your installation allows it. Also, if you change a grounded plug, replace it with a grounded one as well.
Locate appliances, especially stoves, televisions, and stereos, at a safe distance from the wall to avoid overheating. If smoke or unusual odors appear, unplug them immediately and have them checked by a technician.
Protect infants and toddlers from electricity:
Make sure that your children do not use electric toys that are plugged into the network unless you constantly monitor them while they play.
Keep children out of the reach of loose plugs or cords, especially in your playroom, and cover them with electrical tape or plug concealers whenever possible.
Make sure that children do not play near the television or lying in front of it. It is a very heavy object if it falls on a child, and also in older models, the cathode tube could explode if it receives a strong blow while it is on.
Let the iron cool down in a secluded place and out of the reach of children.
Outside the home, be careful with electrical infrastructures:
Towers, electricity poles, and transformation huts can be dangerous: do not enter or climb them, do not throw stones or other objects at them, and do not use them as supports.
In areas below a power line, do not play with objects that could touch it (sticks, kites, drones, balls, etc.)
If the junction box of a streetlight is open, do not touch it under any circumstances.
If you find a cable on the ground, do not touch it, notify the power company.
Maintain your electrical installation safely:
Check that the main switch and the control and protection panel are located in an easy access point that all members of the family know.
At least once a month, check that the differential is working properly. Press the test button (usually yellow, gray or black) and if the differential trips, everything works. If not, call a licensed electrician installer to check it out.
If you are going to manipulate an installation, turn off the switch first. Do it, for example, before changing a light bulb.
Do not lock the circuit breakers, so that they work freely in case of installation failure.
Never use appliances with bare cables, broken plugs, damaged plugs, etc.
If an appliance gives you "cramps," unplug it immediately and call a technician.
Don't overload electrical installations and don't put electrical cords under carpets.
Use one plug for each receiver, when possible. Multiple connections can cause overheating.
Check that the lights are working properly and keep them away from curtains and walls.
Do not place screens or cable runs near heat sources.
When you stop using the iron, even for just a moment, don't forget to unplug it and put it in a safe place.
In the event of an electrical accident:
If you can, cut off the power supply from the current. If not, grab the victim by the clothing and pull them away without coming into contact with their skin. If necessary, cover bare parts with dry clothing before touching her.
In the event of an electrical fire, use a fire extinguisher to put out the fire.
If a local burn occurs, wash your hands thoroughly before treating it. Cool the burn with water or ice, wipe around it with a wet compress, and spread an antiseptic solution. Finally, cover it with a sterile compress and cotton. Do not touch the burn directly or open any blisters or bladders that form on it. If the burn is important, do not apply creams and go to your medical center.
We are Westwire Electrics, a third-generation electrical contracting company proud of offering businesses in Melbourne an option to increase profitability with the installation and maintenance of second to none equipment with advanced technology.