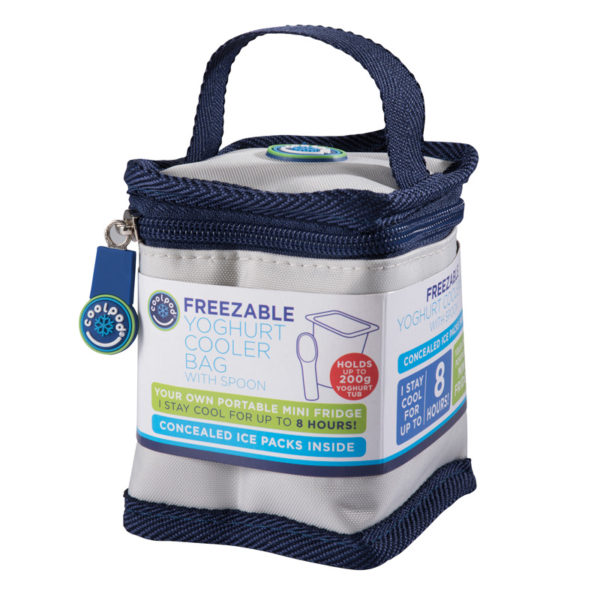 The healthy lifestyle is going strong, so much so that it has been felt in all kinds of celebrations. Regardless of whether you organise a baptism, communion, birthday, baby shower or afternoon snack, you can innovate and adapt your appetizers to this delicious trend. An original alternative is to offer your guests a yogurt bar. It is an ideal healthy proposal for the summer that will delight children and adults.
With Snow Flow's frozen yogurt machine for rental you can achieve your goals for your next events.
Yogurt bar. A nutritious twist on the sweet table
The yogurt bar is an alternative to the traditional Candy Bar where the main ingredient is this delicious food that everyone likes. By offering this option you guarantee that none of your guests will be left without trying their portion, since it is a rich, healthy and extremely versatile food that can be accompanied with a variety of toppings to obtain an exquisite dessert.
In addition, you can choose between replacing the candy table with a yogurt bar or presenting both options. The idea is that you bring your personal touch to the party.
How to create a perfect yogurt bar?
You do not need to be an expert in decoration to present an appetizing and beautiful yogurt bar, you just have to be creative and condition the elements in the way you like the most to bring a different touch to the party. Follow these tips and get ready to surprise:
Prepare the table where you want to present the yogurt bar with a colorful tablecloth, a background of lights, flowers, pompoms, balloons to decorate, bases of different levels to place the appetizers in an eye-catching way, glass containers. All the elements you want but without recharging.
It is time to think about the yogurt that you will present in the bar, the ideal is that it does not have added flavors to complement the toppings that you offer. You can choose natural, sugary, Greek, probiotic, organic or vanilla yogurt that goes perfect with all kinds of flavors. Choose at least three alternatives for your yogurt bar.
Yogurt bar. A nutritious twist on the sweet table
To keep the yogurt very cold and delicious, a great idea is to add enough ice in aluminum pots and place the container with the yogurt on it so that each guest serves their portion.
Now that the heat is coming, it is great to present all kinds of tropical fruits to accompany the yogurt such as mango, strawberries, grapes, blackberries, kiwi, peach, pineapple, watermelon and all the ones you prefer. Keep them chopped and refrigerated until serving time.
Combine them with fruits
Of course, cereals cannot be absent. They are a favorite companion to yogurt offering oatmeal, sesame, corn flakes, hazelnuts, peanuts, walnuts, almonds, pistachios and more.
For lovers of sweets, the lacquers, cookie pieces, chocolate, chips, a shower of colors and a variety of delicious sweets will be great.
Syrups are also excellent accompaniments, choose jams, caramel sauces, chocolate and add cinnamon or grated coconut.
Syrups are also excellent companions
A very original plus in the yogurt bar will be the serving containers, you can play with striking cocas, glass containers, plastic cups, individual salad bowls and why not? some delicious baskets made with cookies. It will be a new and tempting option.
5 ideas to make desserts with yogurt
Would you like to prepare something sweet but without sugar? Discover our recipes made with yogurt! We give you these 5 very healthy recipes, made with yogurt, creamy and very fresh!
Healthy and packed with protein, Greek yogurt is perfect for all meals from breakfast to snack. But don't stop there! With a bit of imagination, yogurt is the perfect base for many desserts.
Lemon pie.
To make the famous lemon cake, yogurt is undoubtedly essential, a fresh and slightly acid cake that makes it one of our favorite desserts.
Make a base with dry crushed cookies. Mix 225g of lemon yogurt with 225g of cream cheese separately and then pour it all on top of the biscuit base and put it in the fridge to thicken and you will have a very quick dessert. And if you want to give the cake an exotic touch, decorate it with a few slices of lime.
Raspberry pie without sugar.
Yogurt maintains its reputation as a healthy food in this recipe. In a bowl, mix the white Greek yogurt with the unsweetened raspberry gelatin. Put the mixture in the fridge and let it cool. This great combination is a low-calorie cream that you can use for your desserts. Try it for example with the crushed biscuit base of the lemon tart.
Fruit cone and frozen yogurt.
Buy some cones, preferably wafer: they are a perfect container to fill with yogurt and fruit. Mix fresh fruit cut into pieces with a little sugar and 250ml of your favorite yogurt that you have previously put in the freezer to chill (without freezing). The filled wafer cones will be a very good dessert that will enter your eyes.
Yogurt lolly.
Mix 250ml of white yogurt with your favorite fresh fruit. With a spoon, fill some molds for popsicles and freeze them. Aren't they great?
Strawberries covered in frozen yogurt.
Do you want to surprise your guests with a recipe based on Greek yogurt, perfect thanks to its creaminess? Take ripe strawberries, if they are very big cut them in two. Dip them in the vanilla Greek yogurt. Then put the yogurt covered strawberries in a plastic container lined with kitchen paper so they can be easily removed from the container and freeze. When guests arrive, serve them as a sweet welcome.
Do you need more healthy and light dessert ideas? Try these strawberry smoothie recipes. You already have a snack for the afternoon in the sun!
Here at Snow Flow you will find a frozen yogurt machine that you can rent for your special event or party. We also have popcorn machines and other options to make your event more fun for all your guests. Contact today for more information about all our equipment!