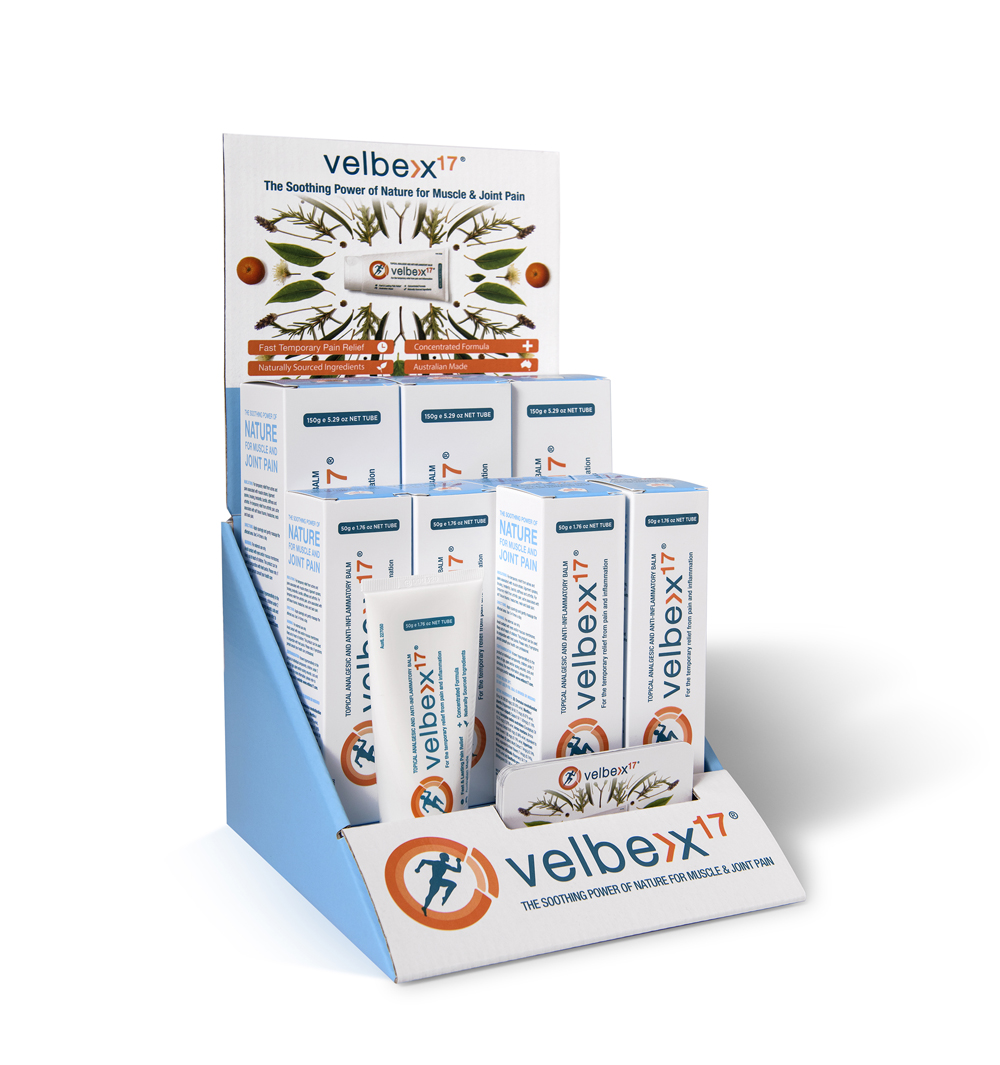 Tired and exhausted with perpetual muscular pains that burden your everyday routine, making life tough and in some cases impossible to enjoy and salvage at the fullest? Before you give up and succumb to the reality that " Well I just have to live with it! " , take a step back and a deep breath. Velbexx-17 would like to welcome you to experience our reinvigorating, life changing pain relief balm. Our natural pain relief products mend and provide relief from a plethora of acute pain issues. From muscle tears, ligament sprains, tendon sprains, neck muscle pains all the way to arthritis and prevention. Perfectly orientated ingredients from natural sources have come together and merged into a miraculous balm. After years of trial and error we finally managed to perfect our natural pain relief balm products. Providing such excellence and knowledge to the world is our goal and each and every day we are one step closer to achieving immense reputation and prosperity!
Our diversity and excellence in our variety of products is evident. We provide natural pain relief products that target and eliminate tension headaches. A famous yet unsolved mystery in the medical world. Headaches can originate from nothing and most likely are not a worry. However in some cases can lead to further complications. The majority of medication tends to suppress headaches by inhibiting pain receptors. Velbexx-17's tension headache balm works in concordance with the skins receptors that will penetrate the nervous system naturally. With natural oils and immaculate substances, pain should be a thing of the past. The pain caused by tension headaches can radiate from the lower back of the head, the neck, eyes, or other muscle groups in the body typically affecting both sides of the head. Our tension headache natural products aim to relax and gradually cure the acute pain you are experiencing. Natural methods are the way forward.
Carrying on the tree of acute pain and discomfort we stumble upon ligament sprains. Ligament sprains can be explained relatively simply. A ligament is a solid band of tissue that is responsible for the connection of two bones. Commonly ruptured ligaments tend to be located in the knee and foot. Damaging ligaments can prove to produce excruciating pain for the individual. Velbexx-17 with their medically orientated staff, global connections with medical industries and general excellence have performed extensive studies on finding the correct ingredients that will provide that temporary pain relief you are seeking. Not only is it temporary, but the course of pain diminishes after repeated usage. Ligament discomfort is a matter of urgency. You should consult your doctor before actively going back to your routine. Velbexx-17 is here to assist your rehabilitation process with the utmost finest australian made balms. Our medical team here at Velbexx-17 often note that an abundance of people make the mistake of being either too eager to rush back into athletic activities after a sprain or strain. That is why we advise the use of our immaculate creams combined with rest and ease, for perfect results.
The final topic of discussion is back pain. I know, who doesn't have back pain? Let's be honest! From the time of human existence even up to know, where technology have revolutionised atomic physics theories and computing science establishments we still can't cure a lower or upper back pain propery! It is in the human race – natural process of degeneration and aeging that will most likely cause acute back pain. The back tends to support the majority of pressure and weight of your body. Posture issues and back pain is inevitable without a healthy and active lifestyle. Nevertheless, Velbexx-17 has constructed back pain relief products that will minimise disturbance and enhance your will to move and engulf an active lifestyle. Our products cover the array of tension headache treatment , general headache treatment, ligament sprain treatment, upper back pain relief, lower back pain relief, muscle strain treatment, neck muscle pain, sprain treatment, injury treatment and last but not least joint pain relief products! Our excellence and diversity is what sets us apart from alternative companies. With a constant drive for client satisfaction and appreciation – Velbexx 17 is here for you!
Here at Velbexx-17 we are proud to promote our natural pain relief products and are delighted to engage with clients from all around the globe searching for precise, excellent and professional pain relief. Our products have been medically approved and certified. With dedication and persistent hard-work, we are proud to announce to the world a pain relief cream that actually works. Target back pain, neck pain and joint pain with our revolutionary series of products that will alleviate your discomfort.