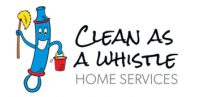 The carpet in our homes and workplaces are a crucial part to any room and it's décor. They come in a variety of colours and textures that can bring any room to life, giving you the power to transform the look and feel of any given space. As much as carpet cleaning come in many different types of colour and textures, many of you may be aware that they also come in a wide range of thicknesses. This can often pave way to an increased likelihood of the build up of unwanted debris sourced from food and dust that can contribute to the unsightly appearance of your carpets in the form of dark patches and stains, especially in high traffic areas.
I find that the most black or dark marks that are usually caused by walking with dirty shoes, or pets roaming around the house are most apparent in front of doorways and along the main corridors of my home. This gives rise to highly unattractive footprints (and paw prints), which I can assure you drives me crazy! This is especially distressing as my carpets are of a beige colour in order to suit the decor of my home. From time to time, I was testing the most effective method of stain and dirt removal from my carpets. For a while, I was trialling a few products that were powdered carpet cleaners, instructing me to sprinkle a liberal amount of powder on the affected areas of the carpet and leave it in for a few minutes followed by thorough vacuuming for dirt and stain to lift deep stains and trapped dirt.
This technique mildly worked for me for a number of years, however it would never actually completely get rid of the stains or the dirt tracks in those high traffic areas I was mentioning before. It was becoming increasingly frustrating, as it became more and more visible over the years due to the layering up of dirt and debris. It was embarrassing each time my guests would walk through my home, when I should not have been feeling that way at all. And to make things even worse, one of my kids decided to have a sleepover with her friends for her 9th birthday. Although it was great to see a smile on their faces, the mess was just something out of this world. Now, my whole house is carpeted, meaning that we have to be extra mindful and careful of food, drinks and other factors that may result in utter disaster. But, as expected, the girls had managed to spill all kinds of cordial in the middle of the living room where their sleeping bags were, chocolate cookies with chocolate chips had managed to seep right down into the carpet. My fears had become my reality: dirtier carpet. Dirtier beige carpet.
Some of you may be cringing at the thought of it if you can relate, but believe me, the powdered vacuum stain removers no longer worked on these stubborn stains. It was something close to impossible, an absolute hassle to get out as if that stain was there to stay. During this time, I also noticed a strange smell coming from that area of carpet, which meant the stubborn stains and deep held food debris had managed to become a breeding ground for germs, bacteria, and all other nasty and unwanted things that simply did not belong there. I had recently discovered the services of Clean As A Whistle cleaning services, who also specialise in carpet cleaning. It was something that I needed to try as an attempt to remove these unsightly stains that were destroying the appearance of my home that I was once proud to invite visitors to. The friendly carpet cleaning specialist had thoroughly advised me of the procedure, letting me know of the powerful enzymes in the highly advanced and potent carpet cleaners that work to lift stubborn stains. I had decided to go through with the procedure, which was quick and easy! The impossible to remove cordial and chocolate stains that were set deep in my living room carpet were nowhere to be seen, it had completely shocked me that there were carpet cleaning services who did such a great job without charging an arm and a leg, much like most of the other carpet cleaning services that saturate the market today.
My carpet was left looking brighter and full of life just like when we first got them put in. It was like they were brand new and restored to pristine and original condition. That is what I call value for money! Clean As A Whistle had truly managed to build my confidence in their services, which is why I asked the friendly cleaning specialist what other cleaning services they offered. I was told that they also specialised in mattress cleaning which also worked to remove stains that do not budge, as well as other services including upholstery cleaning and fabric protection. Thanks to Clean As A Whistle, I can now invite friends and family over without having to worry about what they are thinking about my dirty carpet. And the best part? I no longer have to get concerned about the younger visitors and toddlers. They can crawl and roll around on the carpet as they please, with peace of mind knowing that my carpets were now free of dirt, debris, and other nasty germs and bacteria.
By getting my carpets cleaned by Clean As A Whistle, the air quality within my home were significantly improved, with less complaints when it comes to breathing and allergy triggering elements that were hiding in the carpet due to not being maintained properly. I will now leave my carpet cleaning to the professionals; Clean As A Whistle carpet cleaning specialist services have taken the lead in my home, and I am sure they will take the lead in yours for all your carpet, mattress and, upholstery cleaning needs. Get your carpets As Clean As A Whistle in no time.