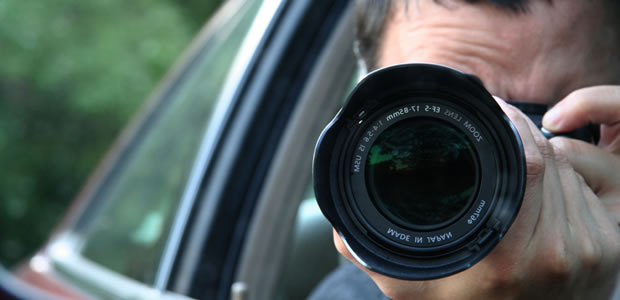 Envision an entire day devoted to that one feeling we all are accustomed to, at least Monday to Friday. With deadlines looming, alarm clocks failing and traffic jamming, panic comes naturally, yet we're expected to quell our natural urges, take a deep breath and carry on regardless. Panic? What really is panic? Is it a mixture of anxiety blended with fear and negativity as the cherry on top? Sydney Investigator would like to address a plethora of issues, since national panic day is around the corner (9th March). We would touch upon why we panic and how panic arises during a situation of a cheating partner, debt collection processes and even workplace theft. These are all mutually linked causes and can be alleviated with responsibility and a bit of magic – don't worry we do the magic! Knowing is believing and knowledge is power. We follow that trend religiously in the private investigation realm. All these cameras, GPS systems, cheating partner surveillance, workplace monitoring all these delicate investigation procedures are here to help you reduce panic levels. With our evidence you can structure your future and set goals without the need for suspicion or conjecture. It's a hand in hand relationship. With your trust and devotion our immaculate detectives are given the opportunity to structure a path that is opened for you. The path of truth! During your journey down that path, Panic Day is relieved. You know that your spouse is not cheating, all your debts have been collected and your employees are perfectly coordinated and respectful. Just like that…
Through our P.I services, not only do we present you the evidence, but we also provide you with insight on how to proceed, what the next step should be, how you should approach the situation in an appropriate manner. We should kick start the agenda with a cheating spouse example. If speculations are looming and perpetual thoughts are racing, Sydney Investigator will assess and provide you the evidence. If the evidence depicts a non-cheating partner, then we don't understand why you are panicking! On the contrary, if the other side of the coin is the case, we will assess the degree of the cheating partner, investigate further and provide a details solution plan that will be appropriate without the additional stress that might accumulate. Oh, stress – that is another ingredient I forgot to add in the recipe of disaster above! Life and emotions seldom can be controlled. It is in our greatest intentions to aid the process and shed light on all our cases and administer high quality Panic Day detective services to all our clients.
Carrying on, another stress related investigation service we provide is debt collection. We mainly monitor behaviour and finances of the opposing third party and relay detailed reports to our client. However, this process might get a bit messy. Anger, frustration and overall rude behaviour won't cut the chase. Our elegant team of professional debt collectors will apply given instructions and implement strategies that will finalise deals and seal finances back to your wallet! Panic relieved? In addition, workplace theft is also another panic inducing service. The thought of some employee stealing and taking personal belongings tends to put you in an awkward predicament let alone not being able to focus on given tasks. Sydney Investigator administers state of the art workplace theft investigation services that will monitor and audit the behavioural traits around the workplace and or focus on a selected individual. With constant reporting and delicate proceedings our team will convey vital information back to our client. This way we relieve the panic and reduce the stress. No more recipe for disaster, thanks to Sydney Investigator.
Nevertheless, stress and panic are negative emotions that can be combated by knowledge. Knowledge is extracted from experience and here at Sydney Investigator, we have a plethora of extensive experience in the detective realm. If you have power and have acquired a team of investigators that can propel you to success, negative emotions can not reside anywhere. Whether you are feeling moody and anxious regarding a workplace theft, a cheating spouse, a relative under the influence of malicious substances or even teenage monitoring speculations, Sydney Investigator is here to provide the support and stability you require to pursuit a healthy, stress free lifestyle. For an extended array of information and documentation regarding our immaculate services, do not hesitate to browse our website or give us a call to liaise with our impeccable private investigators!