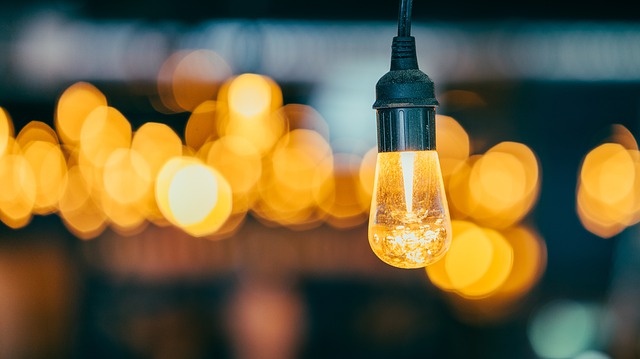 When it comes to choosing decorative lights to decorate homes or public spaces, we often get carried away by the image, making the final decision only taking into account aesthetic aspects such as the shape or tonality of the light. However, although aesthetics is essential as a decoration product, as an electrical appliance there are others that must be considered.
In fact, it has happened to some clients that after having made a wonderful assembly of lights, they had to change them in a short time. This happens because the product was not made for its intended use.
There are many types of decorative lights, some professional, others only intended for specific events and therefore with a cheaper finish. That is why in certain cases we recommend the purchase of professional lights to prevent disasters in the future.
At Lighting Australia we offer you all the information you need for successful LED installation and use.
Professional or economic?
Finding answers on the web about the type of lights we should use can be a bit complicated. As well as in this article we will discuss the issues to consider before buying a product obviating the aesthetic result.
If the professional concept puts you back, you should know that the name is not given by the person who uses it, but by the quality of the product: safer and more resistant, with better materials and finishes. A technical staff can use professional decorative lights but also hobbyists and light lovers who want to decorate their home at Christmas or any other festive occasion.
Make it clear that inexpensive garlands are not of poor quality, they simply have a thinner cable, made of PVC and not always extendable. For this reason, they are perfect for interior decoration. In the event that you want to use them outdoors, always for short periods of time, such as a specific event.
How to recognise professional lights?
Here are a series of characteristics that will help you to recognize them immediately and do not give you a hoot:
They have a thicker cable due to a double rubber coating that guarantees greater resistance to low temperatures as well as wind traction.
The LEDs have a resin cover that makes waterproof
They have stronger hermetic connectors to lengthen the chain in an easy and safe way.
They are made up of modules, so the garland can not only be lengthened easily but also shortened and use accessories such as extension cords and multi-connectors.
Due to the importance placed on strength during manufacture, professional lighting items do not have as many lighting effects and models to choose from as the cheaper ranges. Therefore, thick cables can be inconspicuous and not as aesthetically pleasing when using covered spaces.
There are non-professional garlands, such as the festoon of lights, which due to the large number of bulbs they have, cause a great effect when decorating a party, the Christmas tree or a romantic wedding. However, due to the quantity of lights, it is impossible to make them in professional quality since their price would be too high.
When to use professional lights
Imagine a beach bar decorated with strings of light bulbs hanging from its awnings and bamboo poles. Visually they look great but often these lights are installed thinking about long periods of time so there is a risk of being damaged by the saltpeter.
The sea air acts to corrode the metal even if it is not a place on the beach. Corrosion and rust directly damage the electrical connection. In addition to this factor, it is necessary to take into account heat and humidity when we talk about electrical devices.
For all these reasons, in this case it is better to use a line of professional products, since its resin-coated LED lights offer a greater projection thus avoiding oxidation and saltpeter.
In any case, it is advisable to carry out an adequate maintenance of the product if you want it to last over time by means of periodic cleaning and care in its use.
Decoration with lights of a beach bar
Twinkling strings of lights that surround the spruce we have in the garden, hedges and shrubs that glow at night thanks to LED lights scattered throughout the environment. Christmas is here!
However, in the mountains it is necessary to pay attention to the cold, snow and ice that will show whether the lights are functional or not. The professional line in this case is the most recommended since, thanks to its rubber cables, they will better resist low temperatures while maintaining flexibility. As the rubber does not harden in the cold, the internal cables are not damaged.
Bright decoration of mountain chalet
During the Christmas holidays or any other special event, public administrations and commercial spaces take great pains to decorate streets and entrances to buildings. In this case more than ever attention must be paid to safety due to the large influx of public.
The lights that are within reach not only of adults but also of children and domestic animals must operate at low voltage to avoid accidental electrocution.
Complex facilities
Professional lights will be your best option when you want to make an original composition that requires several meters of lights to decorate a large area.
Some of our light cables can be extended up to 100 meters using a single power cable. This feature will make electrical installation much easier by reducing the number of electrical outlets required.
In addition, being divided into short segments eliminates the danger of having to throw an entire garland in the trash should one part stop working. Simply disconnect the faulty segment and replace it with a new one.
And of course, the series of professional lights have a large set of accessories such as multi-connectors or extensions that will facilitate your work when not only projecting the design but also during assembly.
Find more information about premium LED products here at Lighting Australia.