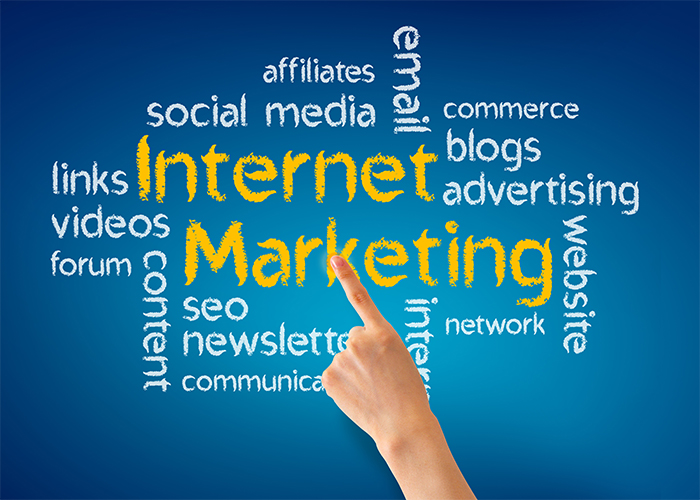 The latest studies point out a worrisome aspect, confidence is in crisis for different types of institutions, particularly in the case of business, the information in this research indicates that confidence decreased to stay at 52%. One percentage point less than the previous year, which keeps this concept in a limit considered as neutral, but which is very close to moving to a negative state if that trend continues.
The above, denotes the importance of generating all the appropriate actions to improve business confidence, however small they may seem or because of the little relationship that they might have with what was reported in professional research, since everything can start even with the reputation, a concept that can become more attached to the relationship between consumers and brands. Currently, thanks to the internet, many people can research a brand before deciding to do business with it. Information referred by Forbes indicates that up to 90 percent of consumers read reviews on the internet before visiting a business.
Therefore, if you want to improve trust, and therefore reputation from this perspective and from the Internet, these are some of the actions, recommended by professionals, that you can implement in resources such as your website.
Here at Website Connection you can find a team of professionals ready to assist you and help you achieve the final result you want you need for your corporative or personal website.
Watch advertising
If your website has an exaggerated number of ads, it is likely that the perception of visitors is negative. A site with this feature looks unprofessional because everything is unnecessary spam. According to Website Connection, the site should be about your brand and your consumer.
Make sure your site has an appropriate name
The domain of your website also influences that perception of confidence on the part of visitors, if you have one with something similar to "celularbaratos.com" is likely that the perception of people is not positive, you should choose the name of your brand instead of a description of your product or service.
Remains available for contact
If it is to cause a good impression that is reflected in an increase in confidence, it is convenient to be there at all times when the consumer makes a query, this does not necessarily mean availability 24/7, rather, you should let him know at all. At the moment people who need something can contact you, and therefore, elements such as contact information or forms are recommended.
Incorporate certifications
When it comes to security, showing the different certificates that your site has can make a very important difference in favour of consumer confidence. This action is especially important for those e-commerce sites that request personal information about people
Show reviews and testimonials
You can complement all the above by adding an exclusive section to your site for testimonials and reviews of your products or services. Remember that these are key in the process of purchasing decisions of many people because people rely heavily on the recommendations of third parties.
But … what is Responsive Design?
The Responsive Design or adaptive design, is the technique that is currently used to have the same web adapted to the different platforms that the technology offers us: computer, tablet and Smartphone.
It consists of a series of style sheets in CSS3, which using the "mediaquery" attribute convert an ordinary web into a multiplatform web capable of adapting to all sizes that exist, offering a much more enjoyable user experience and covering the needs of our audience Gone are the websites that seen on a Smartphone had to be expanded to read something.
The advantages of Responsive Design are many:
Better user experience. That affects the opinion that users have of your website and the use that they will give it. It will improve both your brand image and the time spent on the web and increase the bounce rate between pages of your website.
No more duplicate content. If you used a mobile version for users who accessed your website to see the content adapted to the device, it was detrimental to your SEO, since that created duplicate content and therefore Google penalized your website. A Responsive design avoids this problem because it is the same content that is organised differently depending on the device on which it is viewed.
The development and maintenance costs of the web are reduced. By using the same template for all platforms, the investment in maintenance and development is reduced, since only one change affects all the versions.
Increase virality. A recent study certifies that 70% of the accesses to social networks are made through mobile devices, that means that if a user accesses our website through a Smartphone, surely have the social applications open and if you want to share something, it is much faster and natural.
Of course, not all are advantages, there are also disadvantages, for example, the initial development cost is higher than that of a normal website since its technical difficulty is greater, or that the load time of the images is greater due to the fact that use the same in web as in a computer why it only scales the size and does not use specific ones. Responsive Design is becoming widespread and that has produced several developers create frameworks (preconfigured applications) so that adaptive pages do not have to be created from scratch, they make life easier and make the whole creation process much easier for the developers.
You can count on us when you want to maximise the potential of your website, we will help you achieve your goals and make sure your customer experience is truly remarkable. We are constantly working on this type of projects.  At Website Connection we truly believe that nowadays it is essential to have a highly responsive website that makes customers feel comfortable using it. We will work towards helping you achieve your goals in the shortest time possible. Contact us today!