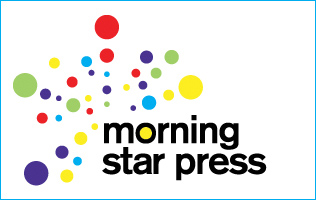 Posters are one of the oldest, most tested, and most trusted types of content marketing for:
Posters are often so diverse that they can be designed for a website, print, or both. In fact, you can make them as creative or classic as you want. The possibilities are truly endless.
Here at Morning Star Press we take pride in helping Australian businesses have top catalogue printing with vivid colours that call the attention of customers and new-comers while providing a professional and reliable image
Identify the purpose of your poster
The choices for your poster design depend on the goal you want to achieve with it. Text, visuals, color palettes, and page size should be selected with the goal of your poster in mind.
Before designing your poster, think about:
What is the main message you want to communicate with your poster?
What is the emotion that your poster transmits?
Where will your poster be shared?
For example, if your goal is for people to attend a conference, then you should strategically design your poster to help you meet this goal. A rule of written communication is: simplicity always wins.
The design highlights the key information that attendees need to know through a professional and elegant style:
Yellow contrasts with blue, emphasising the time, venue, and featured speakers (information that is likely to catch the attention of attendees).
The name of the conference is also written in larger text.
The title is followed by a short description about the conference.
The background image reflects the theme of a team working together to achieve a vision.
The goal of this poster is to inform qualified candidates about the open position. And fortunately, have them call the number and apply to the company:
The "We're Hiring" title of this poster is larger than the rest of the text, it also includes an attractive icon.
Open positions are listed next to it so readers can quickly look at the poster and see if they apply.
The CTA or call to action, which in this case is calling that number, is highlighted in a single color.
The next section answers the main questions potential candidates may have, without making them read a lot of text.
Start with a goal and plan your poster design from that goal.
Consider your target
Next, you should consider who you are trying to reach with your poster. Answering this question will likely significantly inform your design decisions.
Also, remember that you can make multiple posters that target different buyer personas. You don't have to use just one for all the people you are targeting.
Decide where you want to share your poster
Think for a moment about where you will share your poster – on your website? On a cork board in a school? Or will you paste it around your city? If you plan to print your poster, there are some basic rules that you must follow.
It is important to decide where you want your poster to be viewed before beginning the design process. This is because, as you will see below, optimising a poster properly for printing is different from doing it for Twitter or Facebook.
Optimise your poster for printing
You probably have an idea where you will share your poster. Wherever you decide to share it can help you make design decisions.
If you are planning to print your poster, there are some basic guidelines that you should keep in mind.
Visualise where you will put your poster
If you decide to place your poster on a wall full of other posters, print it in a much larger size so it can stand out.
If instead, you plan to place it on a relatively empty wall, then print it in a smaller size and place several of them to create more impact:
Select a standard paper size
Unless you want to make a large poster, you probably don't want to spend your money printing, so print it yourself! Just design your poster to fit a standard ISO A1-A5 press sheet.
The reset magic will also reset the format of your poster so that the content adapts to the new size, if you don't want to. This simple feature can save you a ton of time, be sure to give it a try.
You are also welcome to manually resize to configure your poster in the traditional way:
Define bleed marks for printing
In print, the term "bleed" or "bleed" is used when you have an image or an object touching the edge of the page. When you design a poster and you have an image that is flush with the edges of the poster, your printer will automatically leave a thin line of white around the edge of the paper.
When your document is indented, it needs to be printed on a larger sheet of paper than the design so that you can later cut it to the desired size.
As with the resize function in the previous section, you can automatically add bleed lines to your poster with a simple click. Just click on the checkbox in the settings section and add the marks automatically:
As you can see in this poster example above, there is now a small white border on your design. This is, as you can guess, the bleed marks!
Optimize your poster to share it on your social networks
When you share a poster on the web there are fewer restrictions than when you print it. And this is an amazing opportunity to do something fun with your design. Although of course, there are some guidelines that you must follow.
If you want your poster to look great on social media, set the dimensions for the specific platform where you're promoting it. Maybe you want to create a couple of different versions of your poster for different platforms.
In general, a portrait orientation makes your poster look better on mobile, as people tend to scroll up and down on it rather than side to side.
These are the dimensions for each of the largest social networks:
Facebook: 1200 x 628, or 1200 x 1200 per frame
Twitter: 1024 x 512
Instagram: 1080 x 1080, or 1080 x 1350 for portrait
Pinterest: You have a bit more options to work with, but try to use a ratio of 2: 3 to 1: 3.5.
If you're promoting your event on Twitter or Facebook, banners generally fit better at the start. If that's the case, horizontal orientation would be fine.
If you are looking a leading provider of printing services to help you establish your brand, here at Morning Star Press you will find more than 50 years of combine experiences ensuring you have the best and most solid image in your area of business.