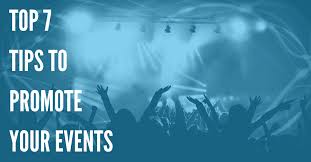 In order to provide conferences, courses, workshops or participate advertise in events, the vast majority of speakers invest a lot of time, money and effort in really having everything necessary to provide a positive experience to the attendees. Keep in mind that many also have years of experience on their backs and are there to share what they know; that cost them so much.
By using our POYO promotion plans to list your event, your success is certainly assured when it comes to advertising your event. However, we will give you a series of recommendations so you have as many people as possible knowing about your event.
1- Have a good website to promote an event
We live in a new era where people like to stock up on information before picking up the phone. If you have a company that conducts courses, seminars, workshops or conferences, then you should invest in a good website that is functional. To be functional, you basically need your website to advertise, among other contents, a calendar with all the events that you have planned and have in the future.
Ideally, in each event you can see important information to advertise such as:
The location or place where the event will take place.
Who will be the speaker (Remember to include a biography, social networks and even curriculum if possible)
A detailed description of the program, to whom it is addressed and what benefit the attendees will obtain.
Videos or complementary images.
A button or form to register (Indispensable)
In summary, it is important to build a functional website, with solid content, well positioned, accessible, responsive and very professional. If you are going to promote an event, then the website is fundamental.
Tip: Having an online space dedicated to promoting an event, whether through an entire advertise  website or a part of yours, is a very good strategy. Apart from that, you will appear in Google if the search engine manages to index it correctly.
2- Use your database
You should manage your email databases by topic  to advertise or affinity (For example, separate sales or leadership digital marketing) in order to send information to the most sensitive public to consume or open that email. This means that you have to take the delicate work that every time you organise a course, event or workshop, write down the emails of all the assistants (All your data) and obviously include them in a particular database.
What kind of data to collect not to advertise?
At least the following:
First name
Last name
Email
Event in which he participated
What to do with the Databases?
Once you have launched your campaign with some email marketing tools, see who opened the mail and who did not. According to the results develop new shipments for people who did not open the mail and start calling those who did.
In reality it is about knowing how to manage these databases well effectively, so you can obtain promising results.
Tip: Start managing your database professionally today, as time goes by you will notice the benefits and results of having done a good job.
3- Look for leaders, influencers and allies
Do you want to promote your event and make it a success? Then you should take into account opinion leaders, influencers and potential allies.
Tip: If you have a technology event, it costs you nothing to prepare a good press release or article, look for influential bloggers in your city or country, give them tickets (or more) and help you promote that event.
4- Create an event on Facebook
Did you know that if you create an event on Facebook, many people will receive notifications when their friends are going to attend, when they are close to their location or when they see their Facebook calendar?
To promote an event, the use of social networks is key and one of the great advantages of Facebook is that it allows you to do it for free.
Not only that, you can also put your speakers as organisers and help you create content, invite people and promote it. Actually, an event on Facebook could be a great advantage.
Tip: Do not forget to include a link within the Facebook event to your web page with more details and information, as I explained in the first point.
5- Invest in digital advertisement
Unless you have a huge community of active and connected fans with your brand, company or institution, promoting an event only on your Fan Page and waiting for the registration lists to burst, it is a huge mistake.
What should you do?
Use your Facebook as an advertising channel.
Use your Twitter as an advertising channel.
Use your LinkedIn as an advertising channel.
If you really want to promote an event in digital media, look for different ad options to see those that are more effective and also change the message a bit and try to hook those that maybe the other message, did not attract.
Tip: Promoting an event goes hand in hand with investing in digital ads if you are already using these communication channels. Think of your event as a store, if you do not invest in advertising, you will reach fewer people.
6- Press releases
Maybe this is not the best idea but many times it has helped certain types of events to have a great press release. It does not cost you much to create a good press release with the details of the event to promote and share it with some media.
There is not much to say. But if you stick to a single medium, at least it will have been worth it.
Tip: Many media are open to communicating events, courses, workshops or seminars without asking for anything in return. Maybe not everyone accepts your press release, but with only one doing so, you have already expanded your coverage.
7- A creative name
It is true, to give your event a good title is like giving a movie a good name. However, many event organisers want to kill two birds with one stone, so they prefer to put extremely descriptive names so they do not have to explain too much.
Tip: Study the event names from great speakers and you will notice that many of them use interesting names. Apply this concept to your events or when promoting an event, in order to have a good hook.
Visit our website to know  more about our top calendar for events!