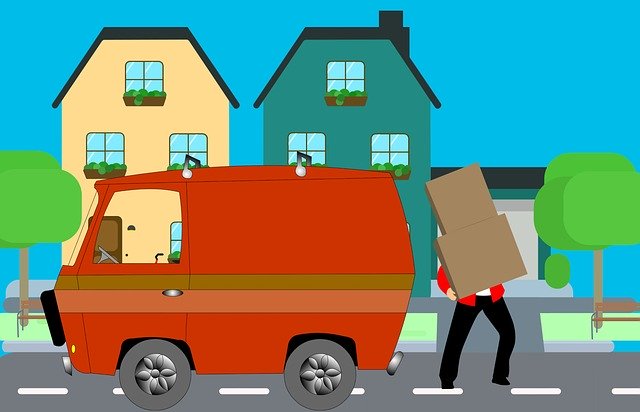 Packing Suitcases is not easy, but you need to do it! And with this guide we will help you do it quickly and successfully. Take a deep breath.
If you follow these simple steps of planning it will be easier to undertake this adventure, and you will know from how to load the moving truck to how to face the inevitable moments of crisis. Remember that here at Five Star Removals we have a team of professionals ready to assist you. Contact us today for more information about it.
a) Give away and recycle
The weeks leading up to the move are a good time to let go of items you no longer use. From clothing to utensils, surely there are objects that you have not used in months, even years! Many of them won't be able to travel with you, so it's time to decide if you want to leave them in a box accumulating dust for a few more years … or give them a second life.
How to give your objects a second life.
Take unused clothing to clothing and book containers to thrift stores or cultural facilities. The electronics and other objects (light bulbs, batteries, glass …) go to the clean or recycling point in your neighborhood; expired medications, to the pharmacy. In many localities, there is an assigned day for the collection of old furniture, which you have to leave at the home portal.
b) To the boxes!
As soon as you know that you are moving, get a shipment of cardboard boxes of different sizes to store all the objects that you will not take. You can buy or order them in stores, especially first thing in the morning. A couple of weeks before the move, you can start filling them with the least important, while the essentials (for example, the basic kitchen utensils to continue cooking, the sheets, the towels) will be left for the last minute.
If you store small battery-powered appliances, remember to remove and recycle them beforehand. Distribute the weight well (for example, books can go in small boxes, or share a box with very light objects). Of all the objects, you will have to separate the few things that will travel in the suitcase to the new destination.
On the side of each box, glue a large piece of paper (if you put it in a better plastic cover, it will not be erased) where you write the place in the house where the content comes from and the box number (e.g KITCHEN 1 / 3, BATH 1/2, LIVING 1/1). On each piece of paper, write down the objects you keep in the box one by one. At the moment it may seem stupid to write "orange bowl", "small towels" or "knife set", but when you need to find something specific and you have to remove the boxes one by one … you will appreciate it!
c) The suitcases
In the suitcases that will travel with you, you can only put the essentials. In our case, that translates, above all, into seasonal clothing, a few pairs of shoes and various items. Think that it is very likely that, once you arrive in the destination country, you can buy anything, so many objects can stay at home because their weight and space in the suitcase do not compensate.
A symbolic object
Although you will have to be practical, we recommend saving a space for an object that is not essential, but is special for you. The step of letting go of almost everything that was once yours is not easy; Although you know that you need almost nothing, somehow you get naked of the most basic possessions, those that defined your day to day. So, taking some non-essential object with you has an important symbolic value: with it you take who you are, a bond with home… The suitcase may be small, but there is always room for something special.
d) Shipping boxes (optional)
Box shipping between some countries is fairly inexpensive, so you may want to consider setting aside one or two boxes of non-essential items that you would like to have later, and ask someone to ship them once you are installed. Check prices at different shipping companies and make a decision before moving.
Regarding the number of suitcases, many airlines allow you to check in a free suitcase (on long-haul flights), hand luggage (free) and other variable number of paid suitcases (flying to New York with American Airlines, for example, we can check up to 10 suitcases in addition to the free carry-on and the free suitcase). Taking into account that we only have two hands, make your own balances and think how many large suitcases you will check in, if you will use carry-on bags or backpacks … On the airline's website you will find the measurements and the maximum weight allowed. We check in our two large, sturdy suitcases and two extra-large suitcases, cheap and of dubious quality, which we only use to transport clothes as a box. As hand luggage, we chose two backpacks, which allow you to carry one suitcase in each hand.
Divide the luggage between different suitcases
If you check two suitcases, try to distribute the contents so that, if one of them goes astray, in the other you also have the basics (for example, we divide winter clothing, underwear, etc. in two). As for the carry-on bag, it is always good to carry some basics in case unfortunately the checked luggage gets lost, in addition to the most valuable belongings (such as electronic devices).
We understand searching for a reliable company offering cheap services from removalists in Adelaide is challenging so here at Five Star Removals we provide a second to none service at an affordable price. You no longer need to worry for your ] removals because we are qualified professionals who have worked on this field for many years. Call us now if you want to move fast and easily!