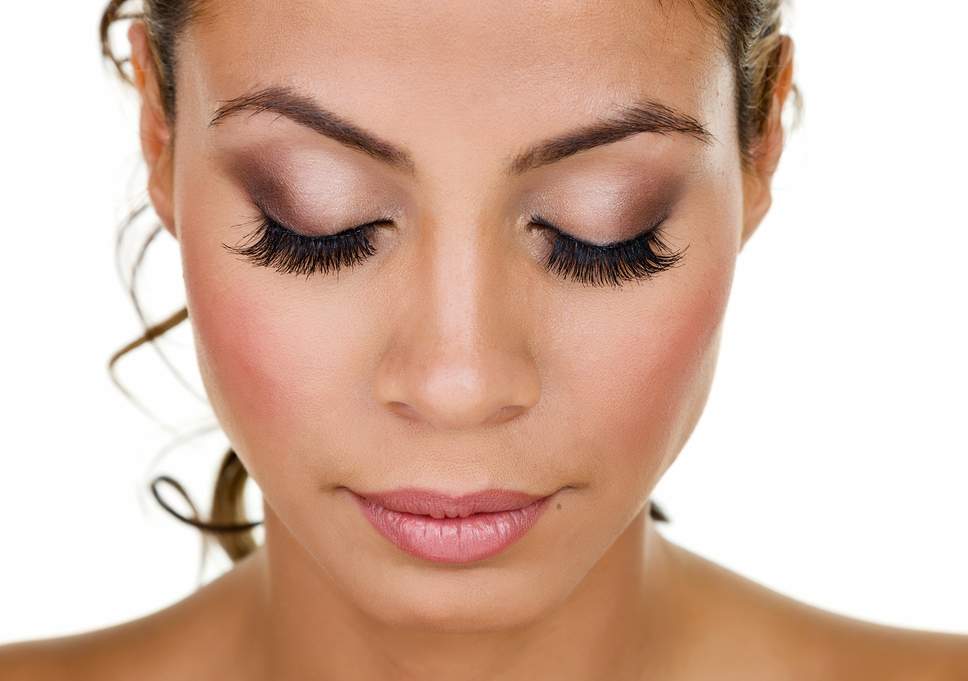 One of the common concerns about fake lashes is the effect they can have on the actual lashes. If you use trusted products and take proper precautions, this product does not have to be harmful. You should never adhere them if you have an eye infection. In addition, you should look at the quality of the glue and choose the most natural possible.
How often fake lashes are recommended will depend on your lash type. If they are very fine and delicate, it is recommended that you rest every so often to give them time to strengthen. Make sure that the thickness you choose is adequate so as not to carry more weight than you should. We suggest you always consult a professional.
The ideal length of your fake lashes will depend on the effect you are looking for, the longer they are, the more dramatic the result will be.
When you choose Tigress Beauty as your leading provider of vegan lashes, you can be sure you are using beautiful eyelashes that do not contain any animal-derived components.
What glue should I use for its adhesion?
It is important to use safe glues that are gentle on your lashes. Make sure that they are compounds free of latex and formaldehydes, but that at the same time are long lasting. Generally, they are black or transparent and come in 3- or 5-gram presentations. The glues that are sold in Australia must have passed through a series of sanitary controls.
Once opened, eyelash glues have a maximum shelf life of two months. The more humidity in the environment, the more effective the glue will be. It is recommended to apply it in a room temperature between 19 and 23 degrees Celsius. It is important to keep it away from sources of light and heat, and in an upright position.
What care should we take after putting on the fake lashes?
What to do what not
If you are going to use makeup or makeup remover products, make sure they are water-based and not oil-based. It is recommended not to moist them until 48 hours after adhesion.
Give them maintenance every two to three weeks. Avoid steamers or saunas so they don't fall off.
Treat them gently and avoid rubbing them. It is preferable not to use mascara or eye makeup so as not to spoil them.
Purchase criteria
You are one step away from attracting all eyes with your long and majestic lashes. You know what options exist in the market and you know the star products. You are aware of the accession process and the precautions you must take. But which ones will you decide on? Check the following criteria that you must evaluate to buy safely.
Length
Thickness
Curl type
Materials
Abundance
Length
Most fake lashes manufacturers offer a wide selection of lash lengths. There are from 6 to 17 millimeters. Before buying them online, look at the indicated millimeters and choose the ones that best suit your eyes.
If your eyes are small, choose medium length ones to make them look larger while still looking natural.
If your eyes are large, you can afford long fake lashes because they match the size of your eye and will not look exaggerated.
If your eyes are almond-shaped, any length will suit you. Choose long ones for a dramatic effect or shorter ones for a more natural result.
False eyelashes are a great resource when looking for a temporary effect for a party or special occasion.
Thickness
This is one of the most underestimated factors when it comes to buying eyelash fake lashes. The thickness or thickness of the product will determine how natural or striking your eyes look. Most of the fake lashes on the market are between 0.5 and 0.8 millimeters thick, but there are also thicker ones.
The thinner the lashes, the more natural they will look because they will look more like the real thing. However, thicker lashes tend to be stiffer and therefore their curl is more pronounced. It all depends on your taste and the thickness that makes you feel more comfortable. The thicker they are, the heavier they will be.
Curl type
One of the greatest benefits of fake lashes is that with them you don't need to curl your eyelashes. The fake lashes already come with a certain curve that should not be altered. Therefore, it is very important that you know the types of curl available before buying this accessory.
J: It is the least pronounced curl and therefore it looks very natural. It is not the most popular, as most clients are looking for a more powerful effect. It is recommended for those who have straight or downward eyelashes and are more conservative.
B: Its curl is accentuated a little more than the J. It is indicated for those who do not want to feel many lashes in the inner corner of the eye.
C: It is the most popular on the market. It's curved enough to widen the look without being over the top.
D: It generates more lift and is also one of the most popular. It is ideal for those looking for a more dramatic look.
Materials
As we explained in the buying guide, there are three varieties of fake eyelashes and they are made of different materials. But what is the material that suits you best?
If you are looking for inexpensive fake lashes with an accentuated curl that does not change easily, synthetic fiber eyelashes are your best choice.
If you have the possibility to invest a little more, and you prefer them to be more flexible, thin and light, choose the synthetic silk eyelashes.
If your priority is to make them as natural as possible, even though you sometimes have to curl them after wetting them, do not buy Siberian mink fake eyelashes as they endorse animal cruelty, opt for Tigress Beauty's vegan option.
Abundance
Most fake eyelashes come individually. As we mentioned before, gluing the lashes one by one allows you to achieve a more natural effect. Plus, it gives you the freedom to mix and play with different lengths. However, not all fake eyelashes are of this type.
More and more clients are opting for fake tabs that come in small bunches or groups. They are usually thinner than the individual ones so they can be easily integrated. If you want to have very thick eyelashes and show off a striking and striking look, this is your best option.
Vegan eyelashes such as the ones provided by Tigress Beauty will become your favourite option to complement any elegant outlook you choose. Contact us today!