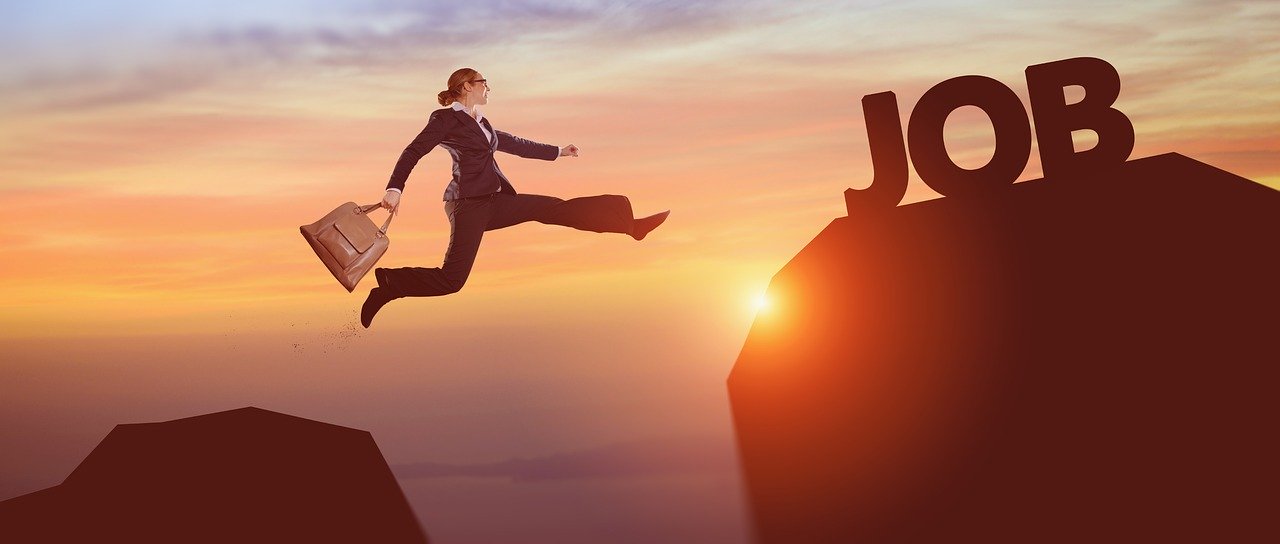 If you are planning to travel to Australia or if you are already living in the country, this article is an excellent tool to know the most demanded jobs at the moment and elaborate your professional plans more effectively.
According to the Australian Department of Employment and Small Business, labour market conditions are strong and strong, especially for young people working in the Commerce and Retail, Accommodation, Business with Gastronomy, Hospitality and Construction industries. However, the health care and social assistance sector are the main drivers driving their growth.
While the labour market in Australia is strong and the outlook for the future is positive, we must be realistic with students and international workers looking for good opportunities.
The true richness in the Australian experience should not only be considered in terms of work, but there are many other important factors to consider, such as abandoning your comfort zone and reinventing yourself, meeting new cultures and people, maturing and growing, the list goes on…
Getting a qualified jobs can be difficult, but it is not impossible.
Every year, the Australian government publishes lists of professions in great demand in Australia, a useful source to verify if your profession is in demand or to establish new paths for your career if you wish to stay in the country any longer.
You can consult the full list of strategic skills in the medium and long term or the list of short-term qualified occupations online. Remember that at Sydney Resumes we will help you achieve your professionals goals starting with how you introduce your competencies to companies and businesses.
Top 5 most demanded jobs in Australia
Health industry
This is the largest and fastest growing industry in Australia, which employed more than 1.6 million people in 2017 for jobs.
Due to the aging of the Australian population, there was an increase in health awareness and the National Disability Insurance Plan was implemented. It is expected that this area will be the strongest in the country until 2022.
There is a great demand for health professionals, especially in regional areas. The most demanded are:
General practitioner or general practitioner (doctor)
Nurses
Caregiver of the elderly and disabled
Caregiver of qualified children
For these kinds of professions, many previous steps are required to start working. You will need a validated university degree or a recognised qualification, a high level of English, good interpersonal skills and be flexible in terms of working hours. Doctors in Australia are very well paid and almost all specialties are on the demand lists of experts. If you want to validate your profession, keep in mind that it is a detailed and demanding process, and that it could take a while.
Construction
This sector has employed more than 1.1 million people in 2017 and continues to grow. The professions related to the field are:
Engineers
Architects
Project Manager
Australia currently demands a variety of types of engineers, including aeronautical, agricultural, aircraft maintenance, biomedical, construction and civil, chemical, computer, electrical, electronic, environmental, mechanical, mining and more.
This country also needs architects, a good opportunity for students with degrees and complementary courses required by the sector.
Also, Australia has a high demand for qualified engineers. The new employment figures obtained show the growth of the market in engineering jobs in all the states and territories of the country. Civil engineering is the occupation that occupies most of the vacancies, followed by mining engineering, industrial engineering and mechanical engineering.
Education
This is another sector that employs more than 1 million people (2017) in Australia. Professionals in this sector are highly demanded both nationally and regionally, with job opportunities throughout the country. The most requested professions at the moment are:
Primary level teachers
Secondary school teachers
Early childhood teachers
Childcare worker and manager
In this area, the workforce requires high levels of education, especially at the university level. Leadership skills and previous experience are very valuable and can be a great differentiation among other candidates.
Being an English teacher for speakers of other languages ​​is also on the list of experts on demand, a good opportunity for international students interested in training courses for teachers.
Technology
Global technological development is increasingly affecting the market, which means that more and more technology-based professionals are needed to continue growing. The main professions are:
Application and software programmer
Web designer
Web developer
Director of information
Analyst programmer
Professionals in Information and Technology Communication
This is a wide area with many different types of specialists. In general, most of them have very good average base salaries.
Social workers
Social work is one of the fastest growing professions and is in great demand both in Australia and globally. If you are a professional with experience and passion to help people and communities, who can provide advice, information and emotional support, then the migration to Australia could be a good option for your career growth. The list of clients for workers in this occupation can include people with addictions, refugees, people with mental problems, children who are victims of abuse, people with disabilities, among others.
In addition to the mentioned areas, there are other professions with great demand that are also present in the list of qualified visas:
Chef / Chef
Cook and confectioner
Cafeteria or restaurant manager
Dentist
Psychologist
The Industry in Services / Hospitality and Gastronomy is very strong in Australia, due to the large number of restaurants and cafés of quality and renown, which means that there are many job opportunities in this sector. This is a country with great opportunities for work and growth.
Bear in mind that although past work experience is very important you also need to hand a well-written and complete resume that can help your employer know your capabilities and strengths. Here at Sydney Resumes we can help you achieve all professional goals and also assist you with tips that can help you complete any job interview successfully and make sure you can have that job you want so much.