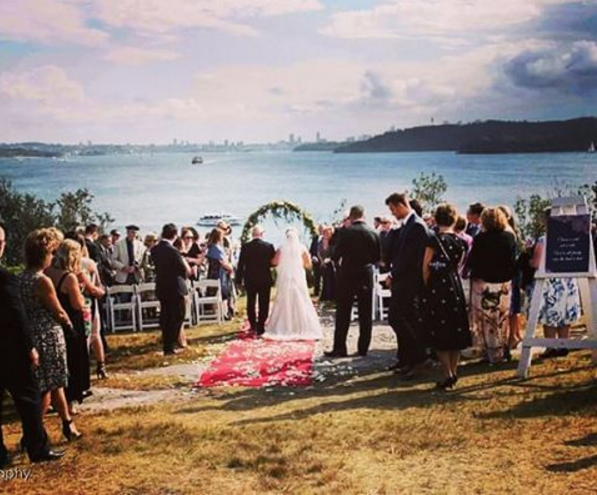 The 9 best ideas to celebrate a small wedding
We know that newly engaged couples are still analysing what will be the best way to celebrate their wedding now that it is not yet known with certainty when mass events will be able to take place again, so let's face it, this will most likely take its Weddings will have to adapt to this new normal over a long period of time.
That is why we are here to tell you not to be discouraged, because if we are experts in something, it is in finding alternatives to celebrate love in a very special way. Intimate weddings full of personality will always be our favorites, because having a small wedding expands your possibilities to elevate the experience to another level, making the most important day of your life an unforgettable memory.
At Orchards at Spring Vale Farm you will find an excellent option for you as a natural place in the countryside with all the good things you can find in an excellent wedding venue.
So, if you find yourself planning your wedding and still don't know how it will take place, today we give you the 9 most original ways to celebrate an intimate wedding.
Glamping wedding
A very original way to give a twist to any wedding, just imagine sharing with your guests a weekend experience where they celebrate their wedding and camp in a very comfortable and stylish way.
Picnic wedding
Whether on the beach, in the forest or even in the backyard of your house. Having an intimate wedding with few people opens up the opportunity to break formalities and look for more relaxed ways to celebrate with those people who are closest to you and your partner. Forget hiring furniture and waiters, you only need a few rugs and cushions full of style to celebrate surrounded by laughter, good talk and beautiful moments, while enjoying your favorite food with those special people.
Micro wedding on the outskirts
If you and your partner still have the desire to do something out of the ordinary including the people closest to you at the celebration, then a micro wedding in a nice place on the outskirts of the city can be a great option. Just imagine doing a miniature version of a wedding with your loved ones with whom you can share that emotional moment, have dinner, take photos and dance, just like in a conventional wedding.
If you want to know more about this concept, in this other post we explain in depth what a micro wedding is.
Elopement to a dream location
If you and your partner are one of those who dare to break all traditions, then an elopement wedding is your best option. Modern elopement is about breaking all the traditions of the past to dare to live one of the most romantic acts that can exist: secretly escaping to a dream place to declare your love.
Elopement of adventure
This alternative is ideal for those couples who like to take everything to the extreme; basically, this option is the same as the previous one, but with a twist that elevates the experience to another level. If you and your partner are fans of adventure or have an extreme hobby that you both share, then it is the perfect opportunity to make it part of your wedding and live a day like no other. Whether it's hiking, biking or a helicopter trip, it will be an experience they will never forget.
Micro-wedding in the patio of your house
If your house, your parents' or your grandmother's, has a patio that can be used to celebrate an intimate event, then it is the opportunity to take advantage of it. Having an intimate wedding allows you to expand your possibilities and if you have the opportunity to save money at the location, take advantage of it! Patio weddings have a very special vibe, and by saving on the rent of a venue, then you and your partner can invest in a beautiful decoration that gives a twist to the environment to fill it with magic. What better place to live such a special moment than home?
Intimate wedding with Food Trucks
This is a really fun way to put an unconventional spin on patio weddings. If you and your partner want to elevate the experience of your intimate home wedding to another level, then hiring your favorite food truck can be a very good option, in addition, you will not have to invest in waiters and will give your guests a different experience and with delicious food to enjoy.
Movie night
Whatever the size of your wedding, without a doubt this is a super relaxing and entertaining way to close the day by sharing with your guests in a very special way. If you and your partner do not like dancing so much, but you are very fan of the cinema, then a movie night at your intimate wedding will be your best option. Imagine having a wedding with a picnic or food trucks and in the end, all together live together watching some good movies while eating delicious.
Boutique wedding
If you and your partner still want to have a detailed wedding in a stylish setting, then a boutique wedding is your ideal choice. Boutique hotels are exclusive places full of personality that allow you to celebrate an intimate wedding elevated to another level; The advantage of these types of places is that they offer very good options for small weddings, unlike other resort-type hotels that normally only allow mass events to be held. We love the vibes of a wedding held on the terrace of a chic hotel with a spectacular view of the city.
Now have you convinced yourself that intimate weddings don't have to be boring? They can even be more original than any other conventional wedding. Which of these options would you choose?
Remember that an excellent wedding venue is what you'll find here at Orchards at Spring Vale Farm.