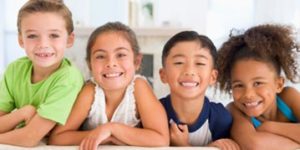 A practise that may look outdated is actually an excellent way to boost creativity amongst children and trigger their enthusiasm for reading since they can share their opinions with friends and relatives. If you want to boost reading and make it a joyful activity for your children, it is recommendable to visit Uncle Buzz, and review some top books thought and written for the youngest in the house.
The letters are much nicer than emails.
Some people were lucky enough to be able to live the exchange of letters in elementary school. They confess that the happiness of seeing a letter under the door and opening and finding the handwriting of a friend is something that has no comparison with receiving an e-mail.
We know how children like surprises and receiving a letter (even if it was the neighbour who sent it) will surely bring a smile upon their faces. Letters are like "more alive" than emails and other ways of communication.
There are few things more satisfying than buying new writing paper.
What better place than the stationery section of the bookstores! There you can find objects and books that call the attention of your children. You can choose the size of the paper, the colours, the textures, the envelopes and the wax seals. You can also find postcards of your favourite tourist places, combine an orange paper with a violet envelope or to help your children create their own decoration.
Flowers, leaves and drawings cannot be attached to emails.
Well, you can scan them … but it loses its materiality. With letters, your children can use all the things that come in an envelope but cannot be put in an e-mail: calligraphy, studs, dried leaves, drawings, objects with smells, the texture of the paper, the printed photos, the little things loose. They will find it fun to look for a great gift for their friends or relatives.
Your children will be able to practise.
Writing letters is also an excellent way to review children's calligraphy, correct slips and mistakes as well while they have fun telling their friends how they liked the last episode of their favourite cartoon or what did they do for an activity at school.
The time postcards take to arrive is directly proportional to the size of the recipient's smile when they see the postcard under the door.
The slowness of the postcards is, in fact, the best part. Because times are different, receiving them takes days, even weeks; nothing like the instantaneity of the web. But when a child is the recipient, he will feel the unparalleled emotion of knowing that it can be the letterman looking for them to deliver a letter someone sent them. They will know that someone was able to take the time -which today seems so scarce- to choose the right paper, think the right words, write in handwriting, cross out, prepare the envelope and send it from the nearest post office.
Children's friends will be able to decorate the kid's room
Because the postcards are colourful, you can click on a cork board or paste them in the windows of your home or office. Another option is to frame them as pictures to decorate your walls. You can do thematic series (historical buildings, street art, nature) or make the distinction of the places where you received them, either by countries or continents.
It is a lucky option for people with little technology.
Today there are other ways to tell a trip because social networks changed the way of transmitting the adventures of globetrotters. Simply upload photos to Facebook, have a travel blog, send an email, make a tweet or upload an electronic postcard to Instagram. But do not forget that despite being in 2018 there are still people who are not connected, either by choice, by age or by an economic issue. Children with less economic resources at home will deeply appreciate receiving letters the old way. You will keep them informed of how things are going if they are of those who do not have Facebook.
You can collect stamps from different parts of the world and travel without leaving your home.
There are programs that allow letter communication between two people of the same age located in different countries, this way they can learn more about other cultures.
If there are no postcards that you like, you can create them.
Sometimes the typical tourist postcards are boring or repeated and you would like to be able to send a postcard of the confectionery where you ate they eat dessert, the facade of their house, or a drawing of theirs. When it happens to you, you can create your own postcard. How? You can look through your travel photo file, select "the perfect photo" for each person, print it in postal size, write something on the back and send it by mail.
It is a practise in danger of extinction.
For the younger generations, the so-called digital natives, who have grown up with all electronic devices, talk about postcards as being an outdated practise. For those who are unaware of this world, it is suggestable to look for them in some kiosks and bookstores and try to send one and see what it is about. Another good option (and that has to do with the web) is to register on the Postcrossing site, a project where the goal is to receive postcards from anywhere in the world, being an unknown where the next postcard will come from. The main idea is: if you send a postcard, you will receive another.
No one not want this old tradition to be lost. Most people do not want to stop meeting with correspondence every time they return to their house, and your children will surely like being part of this world of "authentic communication".  If you want quality stories to read your children, with Uncle Buzz you will find excellent interesting stories with a warm touch you will promote reading among your children.