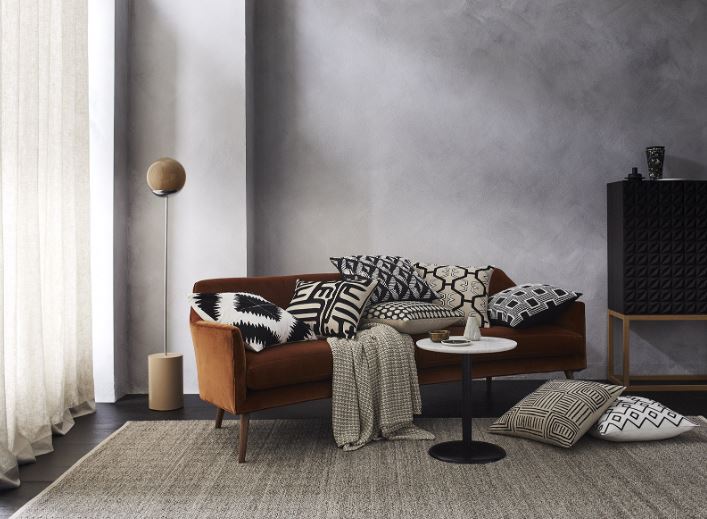 Whenever we have to make a move or even when cleaning at home that requires us to take material to the storage room, one of the big headaches with so much movement is knowing how to organize all our belongings & mattress. Furniture and large objects are on the one hand, since it is what will occupy us the most space and the first thing that we must place after the move; while the most everyday use, such as clothes, books, decorative objects, etc. goes for another. But in the face of all this marabunta of smaller things, the question arises of how to protect or pack these objects for moving or to take them to the storage room.
Consider hiring a removal company like Adelaide Furniture Removals, since problems and back damage can be much more costly in the long term, than using the services of relocation professionals.
Cardboard boxes
Cardboard boxes for packing are usually the first option and the most used when making a move or store in storage rooms, since they are available in different sizes, are recyclable and are not very heavy, in addition to varying thickness, which gives more or less protection to the content. In addition, some have bubble paper inside, which gives extra security, although they are not ideal for delicate materials. But with cardboard boxes not everything is good, since they have their negative side, since they are not the right packaging for wet places, since the cardboard can rot over time and end up ruining the contents of the box.
Other material boxes
To get an extra protection for the content we want to move or store there are numerous options, which will protect more against bumps or moisture, such as plastic boxes, which practically maintain the same lightness as cardboard boxes but provide that anti-humidity characteristic, since many of them have a tight seal, which allows you to preserve your belongings in good condition.
Another option may be wooden or metal boxes, which gives us greater protection against shocks and thanks to their hardness, allows us to stack them, which helps us to gain space; although usually these types of boxes do not have a tight seal that isolates them from moisture. They are usually suitable for storing more delicate objects but those that are not affected by moisture.
Individual packing
On the other hand, it is always good to apply individual packaging to the most delicate objects that have more ease to break or scratch, such as glasses, cutlery, decorative ceramic figures or furniture such as tables, cabinets, sofas, etc. All these belongings should be protected with plastic film, bubble wrap, tissue paper or foam protection, in addition to securing it with adhesive tape.
All these measures and forms of packaging are easy to acquire and will help us protect our belongings when making a move or store them in a storage room.
Moving: how to protect your mattress
The house change arrives, a move where we try to pack our things in the best possible way. Clothes in boxes, valuables well-padded and our mattress? How do we protect it from a trip to a new home? So that it does not arrive damaged or dirty when moving home, today we give you some tips to protect it and that you face the move with another face.
Tips to protect the mattress during moving
When we consider a change of housing, the dreaded moment of organizing the move is presented. With the passing of the years it is possible that we have gathered a large number of goods, among which are some of large dimensions that hinder their packaging and transport.
Each element of the move needs a different treatment. The fragility of each thing will need a specific packaging to ensure that during the transfer they do not suffer any damage.
Wrap mattress
With plastic for example to protect it from dirt and prevent moisture. Make sure it is well wrapped everywhere, reinforce the corners and edges well, otherwise it could get wet and you would have to dry it well before you can use it in your new home.
Place blankets under the mattress
To protect your mattress even more if possible, put old blankets underneath. This will also help to keep it from sliding inside the truck during transport and not sticking to other furniture.
Choose the moving vehicle well
It is preferable that you make the move with a closed truck, if it rains you will make sure that your mattress is still protected. Renting a truck is an easy and simple way to make a move without any furniture suffering from the road, it is already known that rainy days are very treacherous. Therefore, we also recommend that you look at the weather in advance. It is preferable that you make the move on a day that does not rain, although otherwise you can always cover your furniture with plastic to prevent them from getting wet.
Place the mattress between the furniture
You will prevent it from being damaged and traveling during the transfer. In addition, the mattress will act as a protector of both furniture, so you will be protecting double your objects.
Use a furniture repository
In the event that the mattress is going to remain unused for a while, it is best to rent a furniture repository to protect all your furniture, not just the mattress. Be sure to store it in a place with low humidity.
Don't fold the mattress
It is very important that during the transfer do not fold the mattress, especially if the interior is made of springs.
In addition, you have the peace of mind of knowing that there is a great team of qualified personnel doing the job of movers in Adelaide, otherwise, would be a great investment of time, money and effort, both physical and mental. Here at Adelaide Furniture Removals you will find them. We will make sure your mattress will arrive safely to your new house or office.