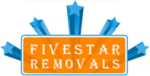 Everyone knows that moving house is stressful. Having to pack away all your belongings and finding a reliable removalist to carefully handle all your goods. There is so much to organise and remember, that a lot of people end up leaving their packing to the last minute. This as you can imagine, will only cause you more stress before and after your move. Forgetting where certain things are and if you own a lot of fragile items, it may cause even more stress to your move.
Packing materials
If you own a lot of antique and fragile items, then you must take the extra care when packing up your possessions. Before you do anything, you need to make sure you have the right packing materials. Strong packing boxes are essential and it is always a good idea to get more than you think you will need. The chances are, you'll mostly end up using them all. When packing your items, always reinforce the bottom of each box with tape and separate all items with paper or bubble wrap to prevent scratches. To further prevent scratches and breakages, a good way is to wrap your fragile items in towels and bed linen.
Consider whether the item you are packing is breakable and if it is, then wrap it up in bubble wrap and place it inside a box and add extra bubble wrap or newspaper inside for extra protection. Keep in mind that not only ceramic items and glassware can break, but items made from plastic, wood, and tin can all be damaged during transit if it is not packed up properly. The last thing you'd want is your items breaking in transit due to inadequate bubble wrap or protection.
If the item you're packing is hollow, then it would be wise to add stuffing inside such as bubble wrap or newspaper. This helps prevent your item being crushed from the outside in. then place it inside a box and tightly fill it with paper or Styrofoam peanuts. For extra protection you can place that box inside another box, padding out the sides.
When packing mirrors or large paintings, you may want to use special large boxes that are flat and adjustable. Using corner protectors on your items will also help them inside the boxes and prevent from damage.
On the day of your move, let the removalists know which boxes contain fragile items and label each box accordingly. Using an experienced removal company will provide you with the peace of mind knowing that your antiques and prized possessions are in good and capable hands. Getting your valuable from one location to another in one piece takes certain skill. No matter how heavy or fragile your items are, a professional should be able to make your move a smooth and swift transition.
Five Star Removals
At Five Star Removals, we are an industry leading removalist company with second to none services. No matter what kind of belongings you want to move, we can cater to your needs. We handle difficult items such as antiques, pool tables and pianos with ease and can also advise you on packing material you may need. Whether you are moving to another suburb, to the country or interstate, we have got your moving needs covered.