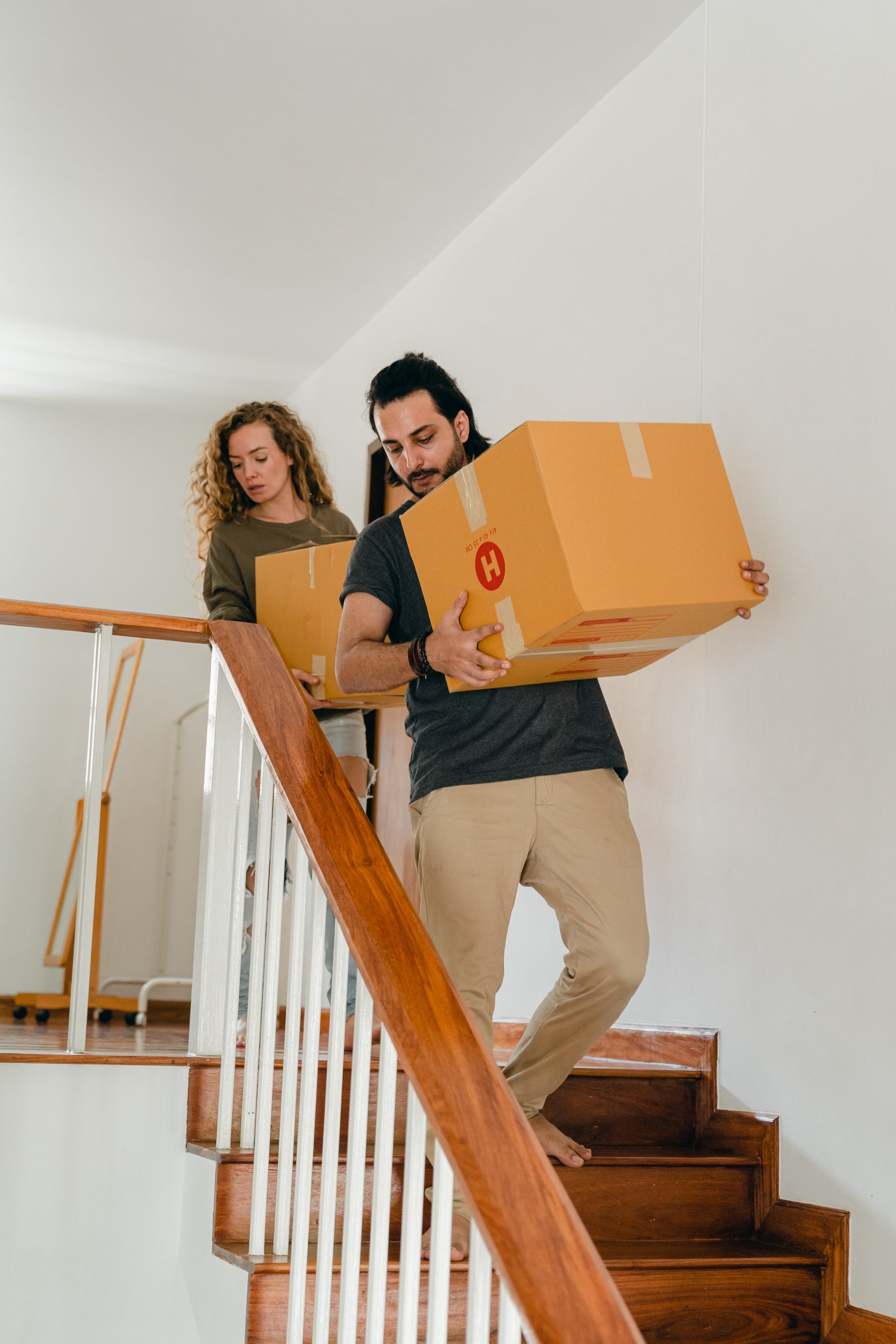 Moving to a new house, apartment or loft means having a new start, brand new furniture, meeting new neighbours. Everything may seem perfect (because people usually love new things, unless they are resilient to changes) until we start making boxes to another place. To start a new life properly, you need to avoid having a traumatic moving experience. Today we will review some suggestions that will help you carry out a proper removal.
 
1. Get ready!
A removal is the ideal opportunity to clean up and get rid of all those things that you do not use or do not need. If you are that kind of person who prefers to accumulate stuff, you may face the problem of not having enough room in your new place. In that case you may want to rent a storage room or sell some things that you know you will not need in the future. A storage room is also a great place to put beach chairs, umbrellas, even the summer clothes or other things that you know you will not use until a certain time of the year.
 
Once you have organised well all your stuff, take a look at that elevator in your building (in case you live in an apartment) and determine if it can be used to move furniture. Park your car near your house's door.
 
2. Survival kit
Think about the next day, or even the night after the removal, if you do not want to sleep on a mattress without sheets. Bedding, towels, pajamas and a bathroom bag are some of the things you cannot box when you are moving out. You need to rest that night and probably have a shower after so much stress.
 
3. Doing it yourself or hiring someone to do it instead.
Depending on several factors you may want to hire a company specialised in removals. Here at Five Star removals we take pride in offering customers around Australia a reliable service to reduce considerably the amount of complications they would have during a removal. By leaving all the hard work in the hands of a group of qualified experts with years of experience in the industry of removals, you make sure stress and other aspects of your removal will be kept as low as possible and you will be able to enjoy this experience.
 
At Adelaide you will be able to hire quality services in Australia at a quite affordable price. We take pride in offering the most competitive rates available.
 
4. Moving out by yourself
If you do it by yourself you will most likely need the help of your friends or relatives, and sacrifice the entire weekend for the task. You will have to rent a van or ask one of your relatives if they can help you out with one of their vehicles (in most families, there is some with a van or something like that. If you want to put everything in a van, you will need at least 18m3 capacity. These vehicles can be rented per day or just for one trip, taking all your things at once. With this you will save from a lot of hassle but you will still need to box and organise everything.
 
5. Putting everything in a box
If you have everything ready, you need to start about three weeks before the day of the removal. You can start by collecting the boxes of merchants in the area and if you do not have enough of them, they will cost around $2. If you do not want to interrupt your daily routine and dedicate an entire day to put everything in boxes, you can do it day to day. Take one day to put all your books inside a box, then another one to put all your clothes inside as many boxes as needed and so on. Extra tip: Even if the box is large (or very large) do not load it to the top because you will not be able to move it properly.
 
6. How to package an entire house?
Follow a sequence. Save each room separately and mark each box with the name of the room to which it corresponds. Do not forget to make an inventory (it can be as simple as a list) And if you do not want anything to break during the removal, get yourself a roll of bubble wrap or old sheets, and wrap up all fragile objects.
 
7. Time to disassemble the furniture
First of all, make sure you have not lost anything. Put the screws and small pieces of each piece of furniture in plastic bags, specifying the furniture in question. And if things get complicated, make a sketch. This way, it will be easier to mount it again.
 
8. Inside the van
Make good use of space. First, put in the bulkiest furniture, then the heaviest boxes, so that they secure the furniture, and the lighter ones on top of everything. Loose pieces need to be fixed with ropes. An extra tip: wear comfortable and loose clothing, which allows you to move freely. Try not to carry a lot of heavy stuff, take care of your back.
 
9. Arriving to your new house
Finally, you arrive at your new home, although there are so many things to unpack that you do not know where to start. Quiet! Breathe and start. First, assemble the furniture, then undo the boxes, try to double them at the same time so they will occupy less space, and finally, plug in the fridge (remember that at least 24 hours must pass for this step).
 
10. Everything in its place
Start by placing things in the kitchen and bathroom (you will most likely need to remove a significant number of boxes). Then, the living room, which is normally the room where there are more things to place. Now is the best time to organise the library by authors or genres.