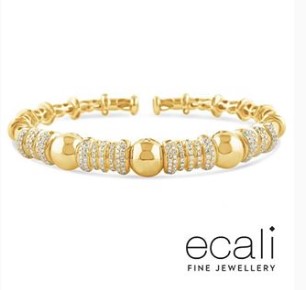 Jewellery techniques and craftsmanship has dated back since human existence. Beauty, elegance and meticulous showing has engulfed the human race and is still on display until today. Utilising wood, feathers and animal skin the primary humans manufactured exquisite art pieces and clothing that the majority of us will envy! Rolling on the years of technological advancements and evolution of metallurgy and gem-processing, jewellery had a defined role in human existence. Jewellery shows character. Displays the fundamental characteristics of each and everyone's personalities indirectly and is the beauty factor of each individual. Primarily, Egypt and China were responsible for the first cases of gem-processing and distribution across the world until encompassed by a European touch and finally met the standards of today's era.
However, shall we focus on the one gem that sparks excitement and trepidation! The diamond! You might be wondering: "Why would diamonds entice trepidation and anxiety?" Well, you might not have been proposed to then! All joking aside, diamonds were initially discovered 2400 years ago in India and South Africa has evolved into one of the world's leading diamond distributors. Jewellery has an outstanding history and is embellished with class and pride. Another factor that shall arise is the way these impeccable jewels are crafted, extracted and manipulated in order to produce such perfection and delicacy. An array of gemmologists, silver-cutters, gold-cutters and master-cutters has all advanced their techniques with the assistance of technology to produce such alluring objects.
From the old facilities of mining and smithing to technological advancements that heat, pressure and mould metals with a touch of a button is what defines our era. Technology has come a long way in the jewellery realm and definitely plays a pivotal role in the modern techniques utilised for ring crafting. Here at Love Lockets we understand and value these techniques to the utmost highest level, as well as seeking alternative methodologies to add extra prestige and a lovely touch. Love Lockets have taken pride in administering the utmost finest lockets and jewellery ranging from lockets, necklaces and earrings all the way to charms and elegant accessories. Building your character the way you would enjoy, is what we are experts in.
Our immaculate team of professionals and jewellery addicts have compressed all their knowledge and expertise in manufacturing state of the art ornaments and lockets that will follow you in your life's journey. We are always delighted to guide our clients and provide them enlightenment on all our products, as client satisfaction is our number one attribute! Jump on our website and indulge in our jewellery products that are all available online.