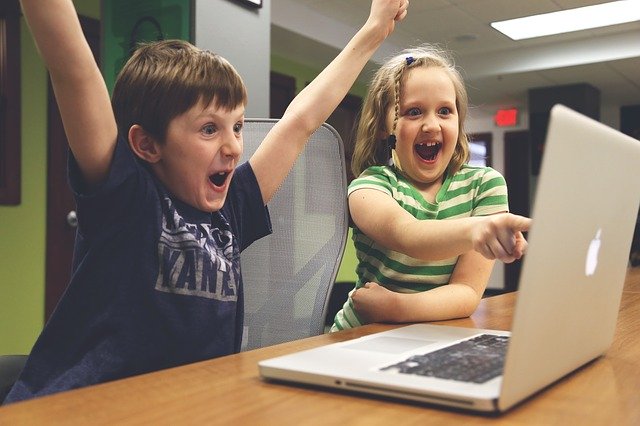 The importance of encouraging reading for children
It is not a secret that reading is a key to open a chest full of information, culture, fiction, fantasy and not one but many different worlds. If it is so important for adults that are looking to increase their cultural level, it is obviously important for children as well; the importance of reading in children is based on their benefits when studying and acquiring knowledge. Parent collaboration is needed to drive the learning process and assure.
Reading and sharing books with children is a critical part of the process since they will not be pushed to read if they do not see anyone reading at home. Today we will be focussing on the importance of reading for children.
First steps into reading
There is an extremely important family preparation work before children learn to read, and follow-up, afterwards. Although it is unbelievable, it is recommended to put the children in contact with reading since they are 1 year old. A great approach to achieve this are stories with large images and little text because they are more visual and enjoy drawings and pictures while text may seem boring for them.
Another excellent way to spark the passion of children for reading is to read stories aloud so they can imagine what you are reading, especially if you make different voices and add funny sound effects to make them laugh.
However, it is important to highlight the kind of benefits that children can get from taking reading as a habit:
1. Enrich the adult-child relationship
In this magical relationship, child-adult-book, the father and the mother are responsible for marvelling their son with the book and discovering the amazing world he keeps. These moments of reading are very gratifying because they also involve a lot of affection.
2. Let the child get used to the texts
Getting him used to books, show them to him or her and touch the pages and the cover.
Show him that notes and signs have a meaning.
Make him experience the permanence and longevity of the written word. Let them know that when they get to school, reading will seem like a necessary and interesting activity.
3. Expand and organise the universe of the child
Both, images and texts will assist you when you are helping children:
Discover the world.
Get to know themselves.
Master the real environment. The texts will also bring them future experiences.
4. Develop the child's mental capabilities
You can use stories and books to develop the mental capabilities and skills of your children, these are some examples of how you can do it:
Memory: asking children to tell the story they have read, following the images.
Language: through listening, they will expand his vocabulary and learn increasingly complicated phrases.
Ability of abstraction: children establish the relationship between the objects they have seen in reality and the representation of the objects in the illustrations. This makes them be much immersed.
Imagination: from the image and the text, the child begins to construct their own representation, to create a reality in his mind.
Ideas that help motivate children to read
A seven-year-old does not digest any book. If you do not understand what you read, you will not develop an authentic reading activity. The beginner reader needs a text adapted to their capabilities.
Feeling reading pleasure is a great training to understand and appreciate textbooks. And textbooks suggest hobbies.
Let the child choose the readings. If he does not finish a story, perhaps it is not caused by laziness or inconstancy, it may simply be the wrong choice. You will have many opportunities in your school and family life to find interesting topics.
In order to accompany a reader who begins, it is necessary to know their tastes. Animals, witches, prehistory? The proposal should be wide and varied. If a child is fascinated by a subject, they will voluntarily decide to pause and try to understand the text aided by the images.
School reading should not be confused, which is an exercise in progression, and reading-pleasure. In pleasure can be mistaken, misinterpreting the meaning. It does not matter. They will only correct themselves.
Setting an appointment to let themselves and you be immersed in reading is very positive.
Books, magazines, comics. Quality is what matters and there are many different ways to enjoy.
Start reading since you are a child
Reading specialists agree that reading is a habit, and a pleasure that is hardly acquired in adulthood. The love for reading has many possibilities to consolidate when it has awakened in childhood. Sometimes we hear parents moaning: "My son does not like to read." And they say it with some uneasiness. In fact, there are many people who do not like to read. Is it a matter of temperament, interests, something in the middle? Reading is a contemplative activity that needs concentration, silence, isolation, immobility, exclusivity. But, despite the exceptions, the passion for reading also depends on how the issue have been addressed when children already start reading.
Many times it has been considered that a child can read because he pronounces a written phrase. At about six or seven years old, he begins to develop a code, but it will take time to really use it. Because in order to know how to read is to assimilate the text: choose the reading pace, read quickly and be able to use the text for something, talk about the message, complete it and expand it with other readings.
The reward of reading
Reading demands effort and it is necessary to receive a reward. There are many ways to get . Read for:
Learning
Growing
Having a good time
Thinking and reflecting
Travelling
To know other ways of thinking
Affirming the personality
Relaxing tensions
Reporting
To help boosting the passion for reading in your children, there is no better option than Stories by Uncle Buzz. These magical stories will take your children to worlds full of adventures and let them know the benefits from immersing themselves in books. If you want to improve your children's mental capabilities and let their habit grow, Stories by Uncle Buzz are an excellent decision!