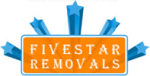 There comes a time when you and your family decide it's time to move on and relocate to a new area. Whether you are moving a few suburbs away, to the countryside or even to another state, relocating can be stressful and time-consuming. There are a variety of reasons why people decide to move houses. You may be moving for a new job opportunity, moving into a bigger home or just want a fresh new start in a different area of household.
When moving home, packing all your belongings takes time. You may have a lot of things you may need to pack or you may decide to get rid of some items that you may no longer need in your new home. It is possible for you to pack up and move all your items on your own, however, there may be some items that require extra attention household. Some of your belongings may need more care while others should not be moved at all. If you are having trouble moving certain items, we will discuss some items that are the most difficult to move.
Plants
Houseplants are one of the most common items most people don't realise can be difficult to move. Moving plants are difficult because essentially you are moving a large container of dirt, which can get very messy. The only way you can guarantee that your plants won't be affected by the move is to not move them at all, however, you will most likely want to bring your plant with you as opposed to leaving them behind with family or friends. If you are set on bringing your household plants to your new home, the safest way to move them is to transfer them into a plastic pot if they're in the heavy ceramic ones.
When you move your plants, do this a few weeks before you plan on transporting them in order to give them time to adjust. After the plants have settled into their new pots, transport them inside your own vehicle rather than in a moving truck. This way you can keep an eye on your plants to prevent any damage.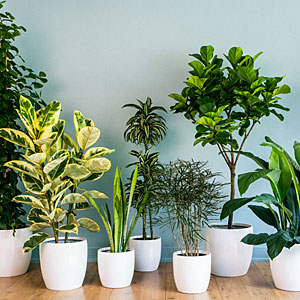 Pianos
We all know that pianos are heavy and challenging to move. They are large and bulky, yet they have small and intricate parts inside that can be easily damaged. A lot of people tend to leave their pianos behind because of how difficult it is to move. If you do not want to leave your piano behind, the best solution is to hire a professional piano moving service. This is the safest and simplest way to get your piano moved into your new home. It's best to leave this task to the professionals as they have experience and know exactly what to do. If you try and move your piano yourself, you may end up damaging the piano, the surrounding area such as the hallways or doorways or you may end up injuring yourself.
Fish tanks
Fish tanks are another incredibly difficult item to move. A lot of the time, the fish don't survive the move because of the fluctuating conditions. Just imagine your fish being put into a moving truck and being sloshed around as the truck moves from point A to point B. This can cause stress and physical injury. If you want to move your fish, there are certain steps you can take to increase their chances of survival. First, you will need to empty out the fish tank most of the way but leave some water in the bottom. By leaving some water at the bottom, you can ensure the existing bacteria colony remains when you refill it. Take all your fish out of the tank and place them into small containers or bags using the original tank water household. When in transit, try and stabilise them as much as possible.
Once you have arrived at your new home, set up the fish tank as soon as possible. Float the bags or containers with the fish in the new tank to allow your fish to settle into the new temperature before completely transferring them into the tank for household. To ensure the transition is going smoothly, watch them for a few days and address any problems that may arise.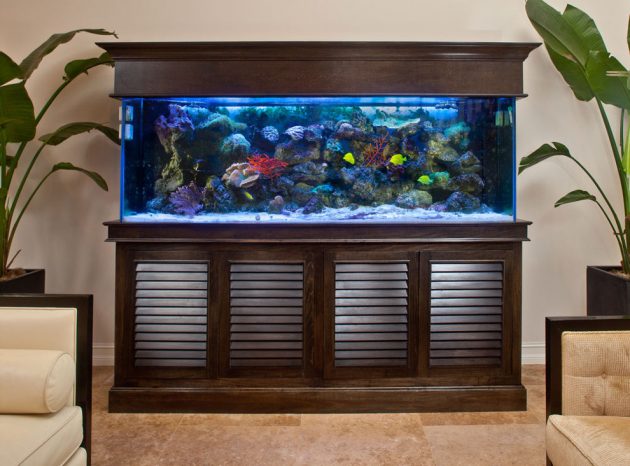 Artwork
Artwork is another difficult item to move. Artwork is typically expensive or has sentimental value, so moving it without causing any damages to it is important. The best thing you can do to protect your artwork is to wrap it in paper or bubble wrap if it's in a frame. This will secure it and minimise the risk of damage. Once the artwork is wrapped, tape cardboard pieces around the wrapped frame for extra protection household. Then place it into a box and add packing peanuts to prevent it from moving around during the move.
If your artwork if not in a frame, heavily wrap it in bubble wrap and put it inside a box with a reinforced bottom. Fill the box up with packing peanuts and secure the top with tape. Remember to label all your boxes appropriately, especially your artwork boxes and note that they are fragile items to notify the movers or helpers to take extra care when handling them.
Pets
A lot of us have pets, whether it is a cat, dog, bird, or any other type of animal. As we all know that moving is stressful, you have to worry about relocating your family, belongings and most certainly not to forget about your beloved pets. Even though your pets may not necessarily be difficult to move physically, they can still be difficult to move if you haven't done your research household.
Before you even decide to move to a particular area, check the pet laws and regulations of the place where you plan on moving to. Some areas have restrictions placed on pets and some places may require a special permit.
Be sure to transfer your pet's health records from your current vet to the new vet for them to be able to provide the best care to your pet. Prior to moving, also make sure you take your pet for a check-up and to get all necessary vaccinations.
Remember to properly ID your pet by attaching an identification tag on their collar with your updated details. The details should include your pet's name, your name, your address and phone number.
As we know moving can be stressful for us, all the extra noise and movement in your home can also create a stressful environment for your pet. A suggestion would be to make arrangements for your pet to stay with a friend or a kennel household. This way your pet stays happy as they get their food, medicine and walks.
Decide on the best transportation method as it's important to make sure your pet isn't stressed out.
A good idea is to get a pet carrier as it is essential for your pet's safety and comfort. The carrier should be big enough for your cat or dog to stand up, turn around and lie down.
To keep your pet healthy and happy, you can treat them by giving them extra love and attention. The new environment for your pet can be overwhelming so by taking them to the park or giving them a new toy, it can help them settle in.
Create a new pet with your pet in mind and make sure to have all their things in place such as food, bedding, toys and other items your pet is used to. This will allow them to settle in and adjust to the new home in no time.
Five Star Removals
While some items may be difficult to move, it certainly does not mean that it's impossible. Remember to do your research and have the appropriate tools and materials to protect your belongings. If you are not prepared to take on the tasks yourself, hire a professional! Hiring a professional will give you the peace and mind you deserve knowing that your items are in good hands. Here at Five Star Removals, we are relocation specialists with more than 25 years of experience. By providing professional
removals in Adelaide, we have quickly become the smart and dependable choice for moving regular and difficult items.
When you choose Five Star Removals, we don't just send anyone, we send an owner/driver with years of hands-on experience to complete your move. They will supervise every move and take extra care when handling your items. We are equipped with state of the art tools and resources and operate a large purpose built furniture pan with air ride suspension for maximum protection during transit. We provide:
Local removals
Country removals
Interstate removals
Storage advice
Packing materials
We have built our reputation as an industry leader for our reliability, punctuality, respectfulness and trustworthiness. We have built our reputation as an industry leader for our reliability, punctuality, respectfulness and trustworthiness. We have built our reputation as an industry leader for our reliability, punctuality, respectfulness and trustworthiness. Call us today at Five Star Removals for more information about how we can make your move smooth and swift! Whatever your removal needs are, we have the perfect solution for you.