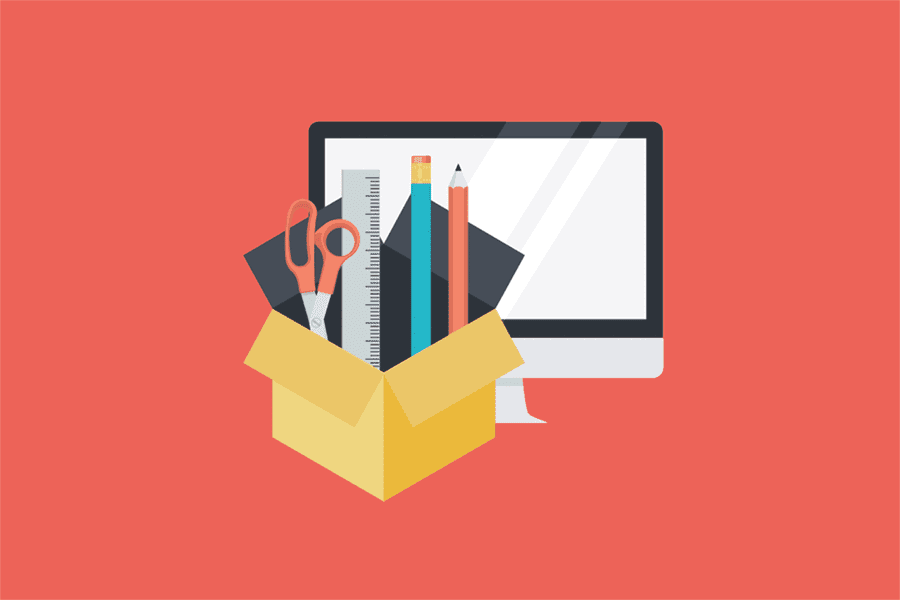 We will talk in depth about content marketing and the importance of having quality and efficient content in front of your target audience. It is nothing new to say that we are in the era of content marketing. But, what is it about?
It is important that the content you generate for the Internet has an objective. Keep in mind that what you say on the Internet is on the Internet. So how not to generate a content strategy?
Today it's all about the content. We are always looking for information on products, services and people. On the Internet it is possible to find opinions, reputation, information and more. Therefore, how do you handle the content of your brand?
If you are not driving it, it is moving anarchically and this can be a problem. It is important that you are the person who guides the opinions and information of your brand. Of course, it does not mean that there are no bad comments, but they can be minimised, or you can show yourself as a problem solver.
Instead, the success of your content can define your brand, accentuate it and even position it.
In this sentence there are very important points. You must take each text as a creative creation, which is focused on finding specific results from your customers. Keep in mind that your content should look for a goal: inform, generate an action, sell, persuade, position, etc. No matter what the content, it must have one.
For top internet marketing strategies and everything related to website design, development and search engine optimisation, contact us, here at Website Connection you'll be able to reach your professional purpose sooner than expected.
Tips for having effective content on the Internet
Before diving into content marketing, we recommend you read the following tips to make your strategy effective. They are very easy to follow. If you establish them as a mantra, you will see that your way of writing changes, becoming an effective way to generate marketing.
Your content must be reliable
First of all, the content should be easy to read. Do not fill it with technicalities or make it complicated, but it must be friendly, so that everyone understands easily.
It is important that all the information you handle is verified, reliable and that speaks of the truth. Don't overdo it, but show the truth and emphasise your strengths.
It is also important that the content is identified with your readers, that you speak their language, their expressions and that they feel that someone has written it. For example, if you write for young people, the language must be jovial and you can use their words. Of course, without losing focus and seriousness. You must be credible, don't force it.
If you accomplish this, you may be able to establish a relationship with your readers. This will generate that they want to read you more frequently (boosting the traffic and navigation time of your site) and that you position your site in better form in the search engines, what is the "holy grail" of today: all We want to be in the first places, that's why the content is also very important. It is important that the content be created by someone who likes to write. And preferably, have these tips when developing content.
Think about your target audience, how is it? Surely you have a profile made, which is very important when developing content. This must be interesting, attractive and speak in the same tone as your audience.
Try to outsource your content marketing, that is, write about what people want to read. And of course, good writing is very important. Having grammar slips and mistakes reduces the credibility of the content.
Avoid redundant content. It is important that you be creative, that you approach different points to address the issue. Don't be afraid, the creative is more fun.
Tip: The best way to reach a new idea is to "outsource the content", that is, think about a customer problem and how your product / service can solve it.
Keep in mind that the Internet is a great source of information. Try to find information about your target audience, to detect their interests, their problems, their beliefs about your brand. In this way you can generate creative content tips, which helps them take a new (more positive) position on your brand.
Create community: participation and commitment
The content must generate an audience action. Whether sharing, raising awareness, commenting, etc. That is why it is important that the content is interactive, that you avoid boring content, without important information or with bad writing.
It is important that readers feel that the content is designed and designed for them.
The interactive content generates a personalised experience for each reader, but what is it about? Simply making the user choose which parts he is most interested in reading (signalling each part well) with images that simplify the processes, generating a form contact and showing comments from other users, so you can exchange opinions.
You can generate an online chat, so that users can comment, invite to share the content with a small survey or vote to know what they think about what you write. Keep in mind that the "finger up" is the easiest and most accurate feedback you can receive, don't underestimate it.
Use creativity and let your creative spirit out, I'm sure you won't go wrong. Don't worry about structures.
It is important that the content you make can be written on other platforms or devices. This generates the viralisation of the content, and is a "free" way to advertise what you write.
Tip: It is important that your readers can decide when and where to view the content. That is why it is important that the content adapts to multiscreen. This is not very difficult to achieve with a site adapted to mobile phones.
Remember that here at Website Connection we can help you set up your online business and improve your sales volume considerably.