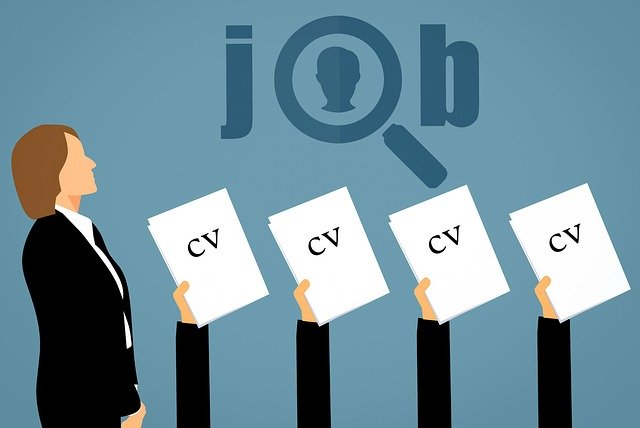 There are few resources for those seeking to apply for an independent project (that is, proposed by an individual not linked to an organisation) to philanthropic donors. Since foundations that have individual grant programs also have highly specific criteria, this makes it difficult to create a guide that covers these various requirements for all who seek funds as individuals.
In all this, remember a general rule: If you do not meet the requirements of the donor entity or contribution program, do not send an application, only search for foundations that have an express interest in your subject or topic and in your geographic region.
Here at Sydney Resumes we also offer you top assistance so you can go prepared to your first interview. But today we will focus on working on your cover letters.
Parts of a grant proposal
Ultimately, your proposal has to convince and has to make donors believe in your project and its ability to achieve the proposed objectives. In your application, try to make it clear that you consider yourself a partner in the foundation and that you can promote her philanthropic mission through your project.
In general, proposals submitted by individuals and for independent projects do not exceed five pages (one space), in addition to the cover letter and the budget. Here is a typical sketch of an independent project:
Cover Letter: A letter specifically addressed to the person in charge of receiving correspondence from each donor entity. Present the project and the applicant. 1 page.
Summary (also known as executive summary): Concise description of the entire project. 250 words or less.
Introduction: It serves as a presentation to the project and helps to establish the credibility of the applicant before the donor entity. 1 sentence up to 2 paragraphs.
Statement of the need to which the project responds: Present the problem that must be faced and answer the question – why do you need to invest funds in this project? 1 page.
Objectives: Presents the concrete achievements that you hope to achieve in response to the need. 1 page.
Methods: Describe what you will do specifically to achieve the objectives within a certain time. 1 page.
Evaluation: Explains how you will measure the results and effectiveness of your project, based on the measurement of each objective. 1 page.
Future financing: Describe viable plans in which your project could attract future sources of income. This step is primarily for renewable projects. 1 paragraph.
Budget: Presents a list of project income and expense calculations, showing precisely how much money you will need and how you will spend it to achieve your goals. 1 page.
Proposal models
It is quite difficult to get examples of proposals for independent projects, since most of the applicants do not usually share their ideas and documents. Furthermore, each proposal tends to follow the very specific guidelines of the donor foundations and of the project itself.
The proposals that come from non-profit organisations could help individuals to develop the different sections of their application, such as the approach to the need to which their project responds.
How To Make A Freelance Proposal: 4 Key Steps To Have Success
Writing proposals is quite a process. But if you want to be successful as a freelancer, you must do it day by day. Understand that it is a skill that is being forged. It is something that with patience you will improve with time and you will see results.
Become a Detective: Do your best and collect as much information as you can about your potential customer. It may be enough to read the project description carefully, but generally a little — or much — more than that is necessary. Some projects are so vague in their description that you might be left speechless without knowing what they are specifically about.
Don't be surprised! Take that situation to do your best to identify the challenges your client is going through and demonstrate that you can proactively identify their problems and come up with a plan or solution. You can't imagine it, but the power of empathy is SUPER important for anyone who offers services (or even products). Put yourself in the shoes of your clients and anticipate what they might need.
Customise it your way. Well … each client is unique, each project is unique, therefore, each proposal must be unique. Read the details of the project over and over again and be sure to speak the same words as your client. If he or she says, "I need to develop a web page in HTML", mention that you have worked with that language; But if you say, "I want a nice and functional web page," you may have no idea what HTML or another language is. In particular if your profession has a very technical vocabulary, make sure you speak easily and that the client understands what you are talking about.
It is important that what you mention, be it your skills or competence, be based on what your client has already written in the project or what you have researched about it. One question to keep in mind while writing your proposal: why should you select me? Answer why you are the right person, speaking on your own terms.
First Impressions Do Matter!
Again … the importance of the first sentences. If your first three lines didn't catch the customer's attention, you've already lost. Try to start by greeting him with his name or surname "Dear Mr./Mrs.". Particularly if your name is not explicit in the project description and you got it by researching, you start earning a few points from the beginning. There are two things that will generally catch your attention immediately and we recommend being as far forward as possible in your proposal.
One is that you already have something prepared for them. Perhaps a sketch if you are a designer, a 1-2 paragraph draft if you are going to write or a small plan of the steps you would take when starting the project. You have to show that you are committed to that project. Well, it is a fact that if you do something in advance your chances of winning the project will increase substantially. Take a little time and effort, and you'll make up for it later.
Here at Sydney Resumes we help you write and optimise your professional resume in order to make your way to the labour market easier.