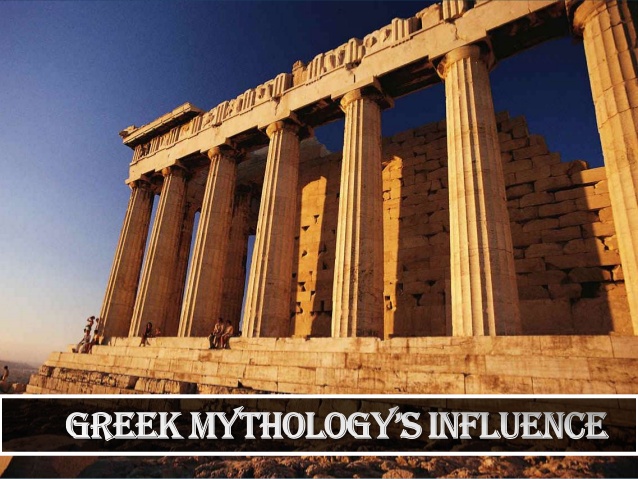 In this new post, which has become a bit of begging, we will talk about the influence of Greek mythology, from when the Romans made it their own, adopting their myths as their own and creating an authentic religion, even small and large influences that we can appreciate today.
The birth of mythology arose from the need of people, to explain what happened to them, from natural phenomena to feelings and emotions, and for that they gave life little by little to a series of stories. These myths were acquired almost entirely by the Romans, although they changed the names of the gods, heroes and other characters that intervene in these stories. Some of the most significant changes are: Zeus for Jupiter, Aphrodite for Venus, Hera for Juno, Poseidon for Neptune, Athena for Minerva, Ares for Mars, Artemis for Diana, Hermes for Mercury, Dionysus for Bacchus, Hephaestus for Vulcan, Hades for Pluto.
We find it interesting to analyse some of the differences and similarities of these two great cultures. Although we, of course, feel a predilection for culture and Greek mythology for their thirst for knowledge, for their creativity, for being pioneers in the creation of these beautiful myths, but above all because they allow me to feel identified in one way or another in each of their stories… Despite this, we have to recognise that Roman culture has had a great weight, not only in the change of the course of history, but in a multitude of facts, since it was an empire that came to rule the world, and As expected, it left a mark, traces that we can continue to appreciate through the remains of its architecture, the later paintings and sculptures of the Renaissance and Baroque, the literary writings that left us wonderful authors, or even in more palpable themes such as nomenclature of the days of the week Mars (Mars) Thursday (Jupiter) or the similarities in our language coming from the Latin, in the orientation of the streets.
It is also important to note that Roman mythology, unlike the Greek mythology, is not based on oral traditions, is based on a later literature (such as La Eneida) and on loans from Greek culture, its anthropomorphic gods and their Myths, although it is intermingled with myths of their own such as the more popularly known Romulus and Remus or The Rape of the Sabines. Leaving aside the influence of the Hellenic world in Rome, let's see how it has influenced us in tangible matters today.
Remember that here at Nestoras College students learn about Greek traditions at no extra cost for their parents.
These are some examples
The signs of the zodiac have mythological names, such as: Taurus (corresponds to the myth of when Zeus was transformed into a bull to abduct Europe), Cancer (the crab that Hera sent as an ally to Hydra to defeat Heracles) Sagittarius (represented by the centaurs ..) or Capricorn (in honour of Amalthea) … and so with each of the signs … .under each sign is an interesting myth, which we will see in more detail if you like.
The planets also have Roman and Greek mythological names; Mercury (Hermes, the messenger of the gods), Venus (Aphrodite, goddess of beauty and love), Earth (Gea, the earth goddess), Mars (Ares, god of war), Jupiter (Zeus, supreme god of Olympus), Saturn (Chrono, Titan), Uranus (god that personifies the sky), Neptune (Poseidon, God of the seas), Pluto (Hades, god of the dead and hell).
Other celestial bodies also have mythological names like Sol (Helio) or La Luna (Selene), or the Milky Way, which means "way of milk", by this way the gods were supposed to pass when they went to the house of Zeus, Another version of the myth tells that it was Hera who gave rise to this myth when he let go of Heracles, when he realized his identity.
We can also appreciate reminiscences in the days of the week such as Monday dedicated to the moon, Thursday to Jupiter, and even in the Months, as May dedicated the nymph Maya.
The geography is not free of similarities either, such as The Aegean Sea (by Aegeus, king of Athens) Europe (in honour of one of the lovers of Zeus). Like other words such as Atlas in reference to the titan or Rainbow in honour of the goddess Iris.
Arts and other cultural subjects
In music, many instruments have their origin in Greece as La Lira de Orfeo. Although the most outstanding are the fabulous operas inspired by myths, since the opera has its roots in the Greek Theatre, some of these works are The Weddings of Tetis and Peleo, Electra, Medea.
Even in some comics and superheroes you can see similarities, as in Wonder Woman (heroine inspired by the Amazons) or Aquaman (inspired by Poseidon) Flash (inspired by Hermes). Not even cinema is exempt from Greek influences, such as Fury of the Titans (and its subsequent versions and second parts) The Odyssey, Jason and the Argonauts, The Little Mermaid of Disney, the famous film of Troy starring Brad Piit, Inmortals, 300, Percy Jackson and the search for lightning.
TV series were not going to be less and also have thought that this issue would bring followers and their consequent benefits, such as the series of Xena the warrior princess, Hercules or the current series Spartacus (although making the latter rather reference to Rome and not Greece, but as we said they adopted their mythology from Greece).
We would like to finish this with some famous phrases or words that we use maybe not every day but surely enough we have often pronounced them ourselves or we have it or gone to someone:
Word that we use to refer to someone who is a source of inspiration (the Greeks said they were daughters of Zeus and that each inspired a branch of art or science.)
Discord's Apple. Today, it is said to every cause of conflict. The great myth that refers to this phrase deserves a post only for him.
Troy Horse. Nowadays it is called like that any device that, apparently innocuous, in reality its purpose is to destroy the person who serves as its guest. We will enter to talk about this famous myth.
Achilles heel. So, we say today to someone's weak point. We'll tell you what to do.
Here at Nestoras College students learn about Greek traditions at no extra cost for their parents. Today we will learn more about Greek traditions, customs and ancient music.