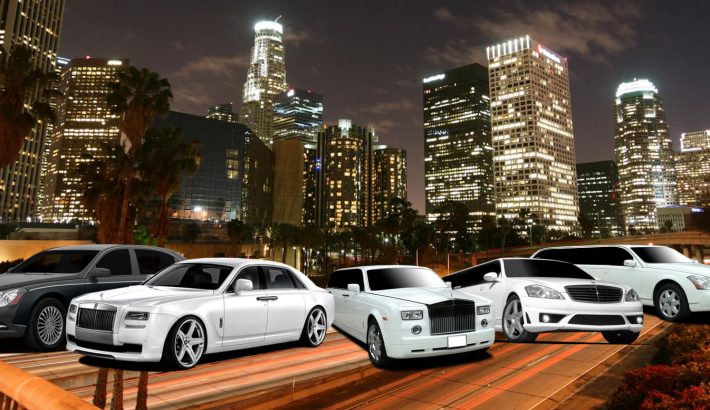 Fleet management has an ally in its quest to optimise its fleet: the fleet maintenance service. This is mechanical care, provided by third parties or mechanics from the same company, that allows company vehicles to function properly. Using these services, fleet managers can optimise their fleet performance and reduce their logistics costs.
Today we tell you why it is important to implement a maintenance plan before going to a fleet maintenance service, what these services are and how technology can help you.
If you want to know other ways to optimise the performance of your fleet, enter here.
Remember to contact the experts, JB Euro Auto Service to provide you with top maintenance services and keep your car running at full potential.
What is a maintenance plan?
Before resorting to a fleet maintenance service, and to do so efficiently, it is important to have a maintenance plan.
A maintenance plan is a worksheet or work platform where it is detailed in detail what and when the vehicles in the fleet will be checked by the fleet maintenance service.
As we already told you when we analyse the advantages of preventive maintenance, the main definitions that this plan must include are:
What components of the vehicle will be part of the inspections?
What is the shelf life of each of these components?
What works must be carried out to optimise the useful life of each one?
How often will the reviews be done?
Why is a maintenance plan necessary?
A maintenance plan is essential for fleet management because it allows you to maximize resources and effectively calculate costs.
The maintenance plan allows to extend the useful life of the vehicles in the fleet and helps to avoid repair costs. The latter are higher than the costs of preventive care provided by maintenance services.
Not only the high cost of repairing the damaged vehicle must be considered, but also the losses due to downtime of the unit while it is in the workshop.
In addition, there are other costs associated with repair that affect long-term business, such as dissatisfaction with a customer who failed to deliver and loss of reputation.
Part of the big problem with repairing a unit after it is already broken is its unpredictability. Unable to calculate repair costs when fleet management calculates operating costs for your operation changes your cost structure and makes it more difficult to meet your goals on budget.
What are the types of fleet maintenance services?
There are two main types of fleet maintenance services: preventive and corrective. The preventive fleet maintenance service is one that checks a vehicle while it is still in operation, in order to avoid possible breakdowns that cause it to stop working.
The basic preventive fleet maintenance service is defined by the vehicle manufacturer. To know when and what should be done in the fleet maintenance service, it is enough to look in the vehicle manual. This indicates the mileage at which the vehicle should be checked and which of the components should be observed, which are usually the starting systems, lights and brakes, oil and water levels, and tire pressure and wear.
The preventive fleet maintenance service is predictable and does not usually require high costs. Mechanic performs fleet maintenance service on a vehicle. The fleet maintenance service defined by the manufacturer is usually every 15000 km, but in the case of commercial vehicles special care must be take
But commercial vehicles can wear out more than manufacturers anticipated. For this reason, it is also necessary for fleet managers to monitor the condition of their vehicles with particular attention.
In addition, depending on the sector to which the fleet is dedicated, specific components may have to be monitored. In the case of the transport of refrigerated food, the operation of the cold or heat source must be taken care of so that the load is not damaged.
Corrective fleet maintenance service is performed when a vehicle has a failure that was not predicted. This is usually more expensive than preventive fleet maintenance service and takes longer.
While preventive fleet maintenance service helps reduce the number of corrections, these can sometimes be unavoidable. For this reason, when carrying out the maintenance plan it is important to maximise care during the corrective fleet maintenance service and include how to act in the face of an unforeseen failure to minimize its effect on the operation. driver checks his truck on the side of the road while waiting for a tow truck to take him to the shop to perform a fleet maintenance service A breakdown produces costs that preventive fleet maintenance service can help avoid.
How can fleet technology help?
Advanced solutions have alarms that remind us of the preventive fleet maintenance services that each vehicle must perform as indicated by the manufacturer. In addition, they can track each vehicle in real time according to the needs of fleet management based on the chosen KPIs.
Solution functions include monitoring fuel, time of use, kilometers traveled, vehicle status (whether it is on or off), the temperature inside the box, and the opening and closing time of the doors. box.
In addition, they allow to know the performance of each driver to evaluate if their driving habits affect the operation of the vehicle. For this, it is evaluated, for example, if they have committed excessive speed and if they accelerate or brake sharply.
Being a home help company, offers auxiliary services for companies like this one. We guarantee the best quality, our current clients support us. Ask us for a budget without obligation!
How does this solution impact costs?
Today, choosing a satellite tracking provider and implementing a solution to manage and monitor your fleet and workers is often a before and after for companies. Logistics management technology professionalises the operation of all transport and distribution operations, providing reliable information for decision-making and a frame of reference for optimization.
The functionalities and indicators to which the solutions fleet management system gives access will help you optimize operating costs, streamline processes and control the use that is given to the units, increasing productivity. Technology plays an increasingly leading role in the industry as it is the means for more efficient fleet management.
Obtaining a fleet management system becomes an instrument for business intelligence, amplifying the capacity for analysis and improving profitability.
Keep in mind that here at JB Prestige Euro Automotive Service we take pride in providing the best services for European cars in our area.