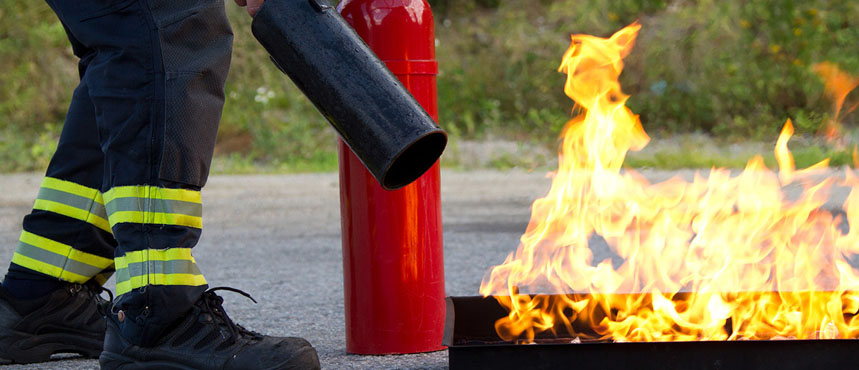 First Aid in Companies: Why Is It So Important?
First aid in companies are no longer an option but a requirement. There are very tough laws against companies that don't take into account how important are these basic practises in order to keep the workers safe.
Knowing this situation companies have to make an effort in order to fulfil the requirements of the law and prevent working accidents from happening. The following article will focus on some of the most important aspects regarding first aids in companies and the importance of these will become very clear and evident.
First aids are defined as the group of actions and techniques that allow timely and immediate assistance to any person who have had an accident or who has been victim of any kind of attack. These techniques can be crucial when it comes to maintaining people alive until professional medical assistance arrives, they can even stop the issue preventing it from causing more damage and in some cases revert the damage caused.
Depending on how big the company is, the amount of workers that should know how to assist others with first aids may vary. The best option is to have all the staff going on training but it may not be the most cost efficient choice. However, having the entire company well informed and aware about the basic techniques that may help at any moment and circumstance required, and overall, doing correctly, and knowing how much harm can a mistake cause during one of these situations.
Basic Guidelines to be Taken into Account Regarding First Aid in Companies
As aforementioned, even workers that haven't been trained in first aids should be aware of some basic rules that may be helpful during any kind of eventuality. Some of these are:
Keep calm: it is very important that the person that is going to assist another with first aids is calm and emotionally stable. In order to avoid mistakes said person must be confident about what they are doing and transmit serenity to the victim.
The victim of the incident must be assisted right in the place where it happened: unless this represents a greater risk for the victim and the person that is going to give assist them. Moving the victim from the place of the incident can carry heavy consequences.
Not to administer any type of medication to the victim: unless the person practicing the first aids is a certified physician or knows a lot about the field, administering medication can represent an extra risk. Knowing if the victim suffers from any kind of allergy to certain medications is very important.
Never letting the victim get cold: it is very important to keep the victim well-covered so they won't feel cold. Loosening their clothes, especially dresses, ties and other pieces of clothes that may apply pressure to any part of the body, no matter how little said pressure is.
Keeping these things in mind will increase the chances of giving proper assistance to the victim. On the other hand, letting panic rule the situation can trigger awful mistakes that can even change the situation completely. Cases have been reported of people being able to survive thanks to the first aids they received, but there have also been other cases reporting deaths caused by incorrect assistance and most of these cases are caused by panic.
The Protecting-Notifying-Aiding System and How it Helps During a Difficult Situation
Additional to the basic rules and guidelines that need to be taken into consideration when an accident occurs, there is a system that consists of 3 different actions that when executed in time and in the right order can increase the chances of helping the affecting person.
• Protecting: before taking any kind of action regarding any situation it is important to determine that the victim is at a safe place as well as the person that is going to assist them.
• Notifying: as soon as the victim and the person that is going to give them the first aids are in a safe place, the rest should notify the incident to an entity that can help with the issue: hospital, firefighters, and police.
• Aiding: once step 1 and step 2 have been completed successfully the person that is going to aid the victim can proceed and check the vital signs of the victim (consciousness, breathing and pulse rate.)
To sum up, an accident happens in an unpredictable way and it's not possible to prepare the perfect conditions in order to help each person that has an accident. However, the person that had the accident will always need, in greater or lesser extent, timely assistance depending on the injury.
Best Solutions for Your Company Regarding First Aid
Here at Adelaide Safety Training we know how important it is for your company to be able to give timely assistance during an accident. Not only will it decrease the chances of the incident turning into a tragedy. Knowledge is power and having people knowing what they are doing is the best option you can have to increase the level of safety in the workspace of your company.
For this reason we have an option that will not consume much time of your staff working hours and will prepare them for any kind of incident. Our one day first aid training course is an excellent option for you and your staff. All the content condensed in only one day of training will give them the tools required for difficult moments. We can also serve as consultants to certify if the precautions taken at your workplace are enough to fulfil what is required by law and to avoid accidents in the future.