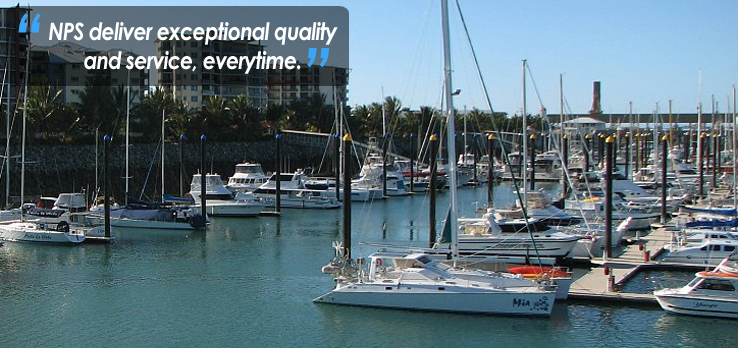 Expanded polystyrene vs extruded polystyrene: differences and applications
Installing a high-resistance thermal insulation in our home or workplace to function as a barrier and avoid the passage of insufferable summer temperatures or harsh winter cold is an invaluable element, necessary to protect ourselves from uncomfortable thermal fluctuations and essential in order to always enjoy a comfortable space for a better quality of life.
For that reason, when building any space, it is essential to know how to choose correctly the insulating materials that allow us, not only, to equalise the internal temperature with the external one to feel more comfortable, but also to avoid the disproportionate use of heating or air conditioning, thus contributing to greater energy savings and consequently to improving our environment.
Fortunately, today, we already have a wide variety of thermal insulators depending on the material we want and the needs we have. In fact, we can choose between porous or fibrous elements, such as, for example, extruded polystyrene, expanded polystyrene, mineral rock wool or glass, polyurethane products, sandwich panels, lighter and more reflective materials or have 100% insulation. percent ecological. But do you know how they differ or what advantages each one offers?
With the aim of starting to delve more deeply into this topic. Remember that here at National Polystyrene you can purchase excellent polystyrene find excellent quality products that you can acquire at the most affordable price right now. We offer the best materials to save costs and achieve unmatched results.
Definition expanded polystyrene (EPS) vs extruded polystyrene (XPS)
While EPS and XPS are different products, the truth is that they have some similar characteristics. Here we explain what they are and what they are used for.
Expanded polystyrene. Polystyrene, ceiling pan, cork pan, forespan or porexpan. They are rigid granulated sheets made of foamed plastic material, derived from polystyrene and used as thermal insulation in the packaging and construction sector. It is usually applied to walls and floors, formwork, expansion joints, roofs, sandwich panels and also in false ceilings. Regarding their densities, these range between 10 and 25 kg / m³ and have an approximate thermal conductivity of between 0.06 and 0.03 W / mºC.
Extruded polystyrene. Also called extruded insulation and extruded polyurethane. It is a thermal material formed by rigid foam sheets with a closed cell structure that is characterised by its high mechanical performance, its high durability, being resistant to water, thus preventing it from rotting and by incorporating flame retardants that protect against fire. This insulator is usually intended for floors and facades and has thicknesses ranging from 30mm to 100mm. Its many applications include its use on flat roofs of industrial buildings for road traffic, cold rooms, walls or vertical enclosures.
Main advantages
Today's society is increasingly aware of and committed to achieving a more sustainable world. Hence, insulating materials, which are capable of offering greater energy savings, such as expanded polystyrene, are increasingly in demand, not only for being 100% reusable, capable of reducing energy by up to 40% in a building but also because it does not contain Chlorine Fluoro Carbon gases that damage the environment.
But these are not the only advantages. Next, we explain some of the common qualities that both expanded and extruded polystyrene have. Two materials that despite having differences in the shaping process, the truth is that they have an identical chemical composition and that they share many characteristics. These are just a few:
They resist humidity and water. The extrudate, in fact, has almost zero water absorption.
Compressive strength. The EPS carries a lot of weight on top and the XPS comes to have a very high compression.
Mechanical strength.
Excellent thermal insulators. Both offer great stability against thermal and atmospheric oscillations.
They protect from noise. They are great acoustic insulators, ideal for construction.
Very durable materials.
Very economical. Polystyrene is much cheaper compared to other materials.
Differences between EPS and XPS
Despite having the same chemical composition, that is, 95% polystyrene and 5% gas, they have some fundamental differences that lie mainly in their texture and in their shaping process. However, there are also other notable differences between EPS extended polystyrene and XPS extruded polystyrene. Do you want to know what they are?
EPS expanded polystyrene. It is a lighter material that absorbs moisture and has a lower mechanical resistance. It is harmless, does not rot, does not mould and does not decompose, it is very versatile, withstands impacts well, has high chemical resistance, its texture and finish are made up of balls and the sizes of the plates are usually larger and White color.
XPS extruded polystyrene. Its density is higher, its texture, unlike the previous type, offers a smooth finish. Its measurements and thicknesses are smaller while its variety of colors is greater. Regarding the shaping process, this is carried out by extrusion of the styrene polymer, forming closed bubbles, which prevents water from penetrating. It is also characterised by having a higher thermal conductivity.
Conclusion
After learning a little more about the characteristics of polystyrene, it is clear that including an insulating material in your next construction is an important decision that you should not take lightly. Therefore, if you still have doubts about whether to opt for the expanded form of polystyrene, which is used as a thermal and acoustic insulator or whether to choose the extruded form, ideal for floors, sandwich panels of façade or inverted roofs in order to better protect yourself.
As can be seen, expanded polystyrene is a material whose use is beneficial in construction for different reasons. Fortunately, there are many manufacturers in our country that offer EPS solutions for all types of needs and sectors of activity.
Expanded Polystyrene (EPS) provided by NPS is an engineered material that can be shaped or profile cut into any simple or intricately designed object with the added benefit of being thermally efficient, lightweight, simple and safe to work with, fully recyclable and cost effective. Contact us today if you need more information about our services and products.