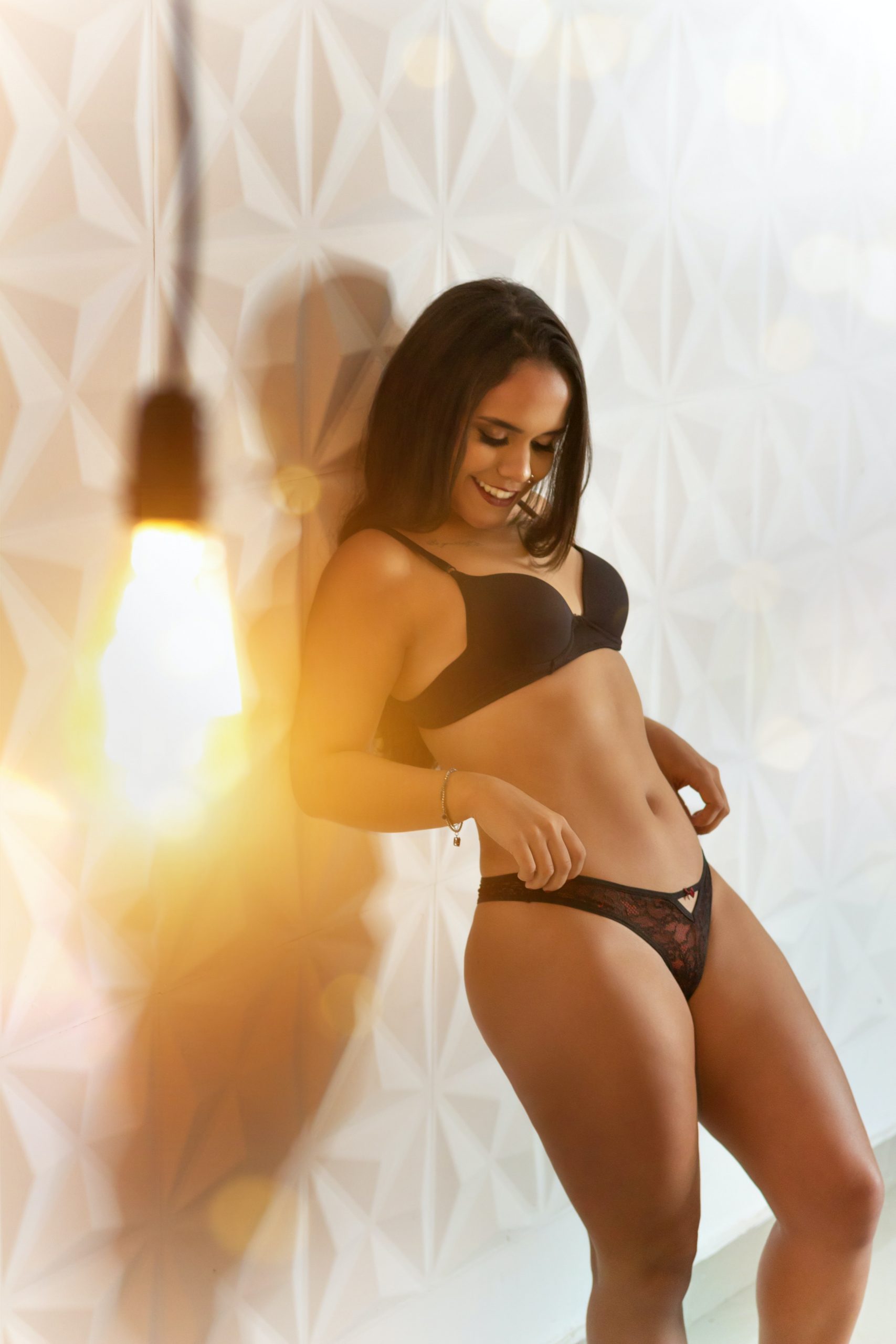 Irritations, infections or bad smells are some of the consequences of wearing any piece of underwear for a period of time longer than 24 hours.
No matter if it remains hidden under other garment pieces, it's an undeniable statement that underwear defines us. If we don't feel comfortable wearing a certain piece of underwear, it will surely ruin our mood and put us up to a certain condition throughout our day.
Although from a young age they instill in us the need to change our innerware at least once a day, not everyone ends up following this pattern in their adulthood, whether due to laziness, thinking that it is clean or for any other reason.
It is more common during the winter as some people do not feel the need to take a shower every day. However, it's important to highlight the type of impact our skin can receive from repeatedly wearing such an intimate piece of clothing as underwear is.
It's the same for both genders, for men and women it can be truly problematic if you wear dirty, unwashed underwear for two or more days, as you are exposing your genitals and groin area to different types of bacteria that could pass through the skin.
Experts in medical research have reviewed this important recommendation, confirming that it's essential to change underwear every day. This need doubles up when you exercise frequently as experts point out that the best option is to change your underwear as soon as you take a shower when you come back from doing exercise.
If you want to purchase new underwear because yours is too old, you feel like you need more underwear pieces do not hesitate to visit Mary's Secret Boutique, your favourite online store to purchase excellent intimate clothes for you and your partner.
Bad smells
Intimate secretions are deposited in underwear, which accumulates moisture if not changed during the day, something that can lead to bad odors. In addition, not changing your intimate clothes daily favors the risk of contracting diseases, since the genitals are more exposed to the entry of microorganisms.
Stain accumulation
Underwear that do not change accumulate stains due to incomplete cleaning after going to the bathroom. However, staining is more common in men due to increased perianal hair. Therefore, it is essential to change your underwear daily.
Increased secretions
For all genders, there is likely to be an increase in fluid secretions and discharges, experts point out, due to the accumulation of moisture, which can lead to the appearance of rashes and itching. In contact with the genitals, it can allow bacteria to enter, which can lead to infections and other conditions.
With a simple change this will be, at least, easier to avoid.
Acne and skin problems
Pimples and rashes can appear down there. Holistic health and wellness expert, say: "Make sure to change your underwear or risk accumulating dirt and oils that will cause redness, pimples, irritation and more."
Irritations
Constantly rubbing your thighs can cause irritations, especially in summer. If you wear a clean brief or panty, it will always give a greater sense of relief. Also keep in mind that tight clothing makes it easier for irritation to occur, and inappropriate detergents or fabrics are also dangerous.
Also keep in mind that washing clothes by itself does not make all bacteria disappear, so renewing the change drawer is also important. As the years go by, microbes remain on the clothes, so experts recommend renewing underwear, at least once a year.
How each person wears their underwear is a personal and delicate matter that has to do with the hygienic habits of each one. Each person has a different way of dressing and that also applies to underwear.
There are people who consider that underwear deserves the same attention as any other piece of clothing and strive to choose the best intimate garment and even to use them combined to those who absolutely do not care about the underwear, they wear every day.
In this article we will answer typical questions related to this matter, such as how often the underwear must be changed and renewed. We will also refer to the possible risks associated with wearing the same clothes for a long time.
How often do you have to renew your underwear?
It is common to wear an undergarment for years without considering its condition, malformations, broken seams and deterioration. Recent scientific studies have shown that keeping underwear for years is not as good an idea as we could think and have provided surprising data on the number of people who do not renew their underwear daily.
Researchers from the University of New York affirm that the bacteria of the underwear do not disappear just by washing them, so that we can be wearing washed but not completely clean clothes for years, so it is recommended not to wear for more than a year the same panties or briefs.
The old underwear that we usually keep (because it is comfortable for us) to use only at home or to have in case no other part is clean is the one that we must discard as soon as possible, due to the repeated use that has been made of it. and to avoid any health problem associated with wearing old underwear.
That is why renewing underwear every year is a necessary hygienic habit to avoid any health problem.
Continued use of underwear for more than a day could lead to serious health problems if done continuously. It is evident that women may be more at risk of contracting diseases because they are more exposed to the entry of microorganisms in their genitals.
However, men can also have health problems if they do not renew their underwear daily. The conditions to which they can be exposed if they do not tend to be urinary infections, the appearance of fungi, irritation, itching and infections in general.
Remember that here at Mary's Secret Boutique you will find beautiful underwear including bras to combine with your outfit.