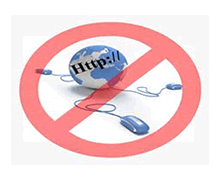 The Data Centres and its security are highly important for businesses of any size. Nowadays data requirements have grown gradually and at the same there are myriad of vulnerabilities posing a threat and protecting information assets and servers is critical. For businesses of any size, huge amounts of data reside on Data Centres and it requires sophisticated techniques to ensure data security. Traditional data security skills, policies and tools are not up to the mark. Data management and security experts are enforcing various technologies to manage vulnerabilities over time and protect access to information. When it comes to servers and data centres, there are four individual areas to emphasise that will improve the security.
1) System Configuration
2) Security Management
3) Malware and Vulnerabilities
4) Security Controls
Data security measure such as firewalls and intrusion detection systems have played a significant role but nowadays, with the open networks and cloud computing technologies are in rise, data security metrics and their strengths have changed dramatically.
The need for data security grows data grows at an unprecedented pace. To improve data security, existing data loss prevention techniques must be redesigned by taking new metrics into consideration. The new Data Loss Prevention strategy must focus on situational awareness, actionable reporting and effective policy creation & enforcement.
Data security managers must do thorough analysis about data location and type of data and properties of data. By understanding various information assets and their sensitivity, it is easier to implement security control and improve data protection.
Regardless of the data management policy in place, sometimes data loss can take due to a variety of reasons. Whether it could be hardware or software failure, intruder access or virus attacks or physical damage, Data Recovery is an essential service to extract the most of the lost data.
At Ourtechs, we provide highly customised data management solutions to businesses and residential users. Our IT Technicians can assist you to implement stringent data security measures and setup offsite data backup policies to ensure data is available without having to worry about data loss due to unforeseen situations.
To find our more information about Ourtechs – Data security and Data Recovery Melbourne Services, please contact us.