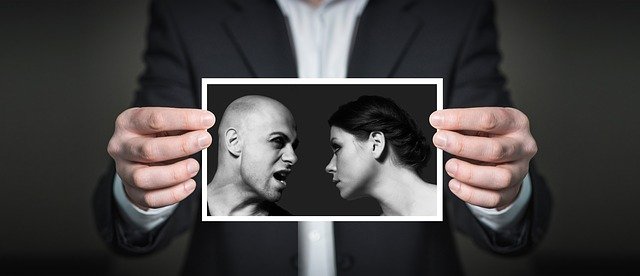 How does anxiety affect relationships? Today, many relationships are destroyed due to anxiety, insecurity and the desire to keep all situations under control.
All human beings are alert to alarming or threatening situations, to reduce the consequences of any adversity, in a way, it is a defense mechanism that occurs innately, this is known as anxiety.
However, many times this obsessive way of acting damages the mental and physical health of some people, since control of emotions such as: fears, anger, anguish, worry and phobia are lost, just for the fear of losing and being hurt.
In the physical area, anxiety plays an important role, since for the fear of losing or being attacked, the immune system is affected; the nerves, depression and tension of the body react in a harmful way, developing diseases such as tachycardia, dizziness, shortness of breath.
But how does anxiety affect relationships? Currently, many relationships are destroyed due to anxiety, insecurity, the desire to keep all situations under control, self-demanding, constant negative thoughts, can turn the relationship in a destructive state. However, you must be alert not to end love.
Remember that here at Relationship Counselling Australia you can fin experts in ready to assist you and help you solve these anxiety issues with the latest therapy methodologies.
Fear
There are many types of fear that destroy a relationship such as: the fear of losing a partner (emotional attachment), socialising, facing problems, making decisions, taking risks, expressing feelings and emotions. When the couple suffers from anxiety, they will always have insecurity, triggered, obsessive jealousy, doubts, anguish, and can even act in a blackmailing way so that the couple does what she or he believes is the right thing to do.
How many times do people with anxiety invade their partner's space? Remember that fears are only a product of your mind, caused by some past experience, of assumptions, in a low self-esteem phrase.
Absolute control
No one has absolute control of life situations, however, you can reflect on the consequences of the acts that are committed. A person with anxiety develops in his mind the terror of not being able to control the future, lives in constant worry, stress and does not enjoy his present life.
In the long run, this destroys a loving relationship, since all people are independent and free. Remember that learning life is with the mistakes that are made, from taking risks to achieve the objectives and goals.
Bad communication
Fear of expressing feelings is an obstacle in all relationships. Lack of setting limits causes many couples to fail. It is not always necessary to agree with the couple, since we all think differently, but the fear of not expressing ideas and opinions is a serious communication problem, even a person with anxiety will act submissively or defensively, without reach any kind of agreement.
Low self-esteem
Insecurity and lack of self-love ruin relationships. The person with anxiety will always be self-criticising, they will never feel that their partner loves them as they are, with their strengths and weaknesses. He will always have negative thoughts about himself and even if he wants to achieve happiness, he will never get to know it.
Remember that before loving a person, it is essential to learn to love yourself. If there is something you don't like about yourself, just set yourself and set goals to achieve it. Nothing is impossible!
Health problems
People with anxiety usually trigger physical illness. Freezing, nerves, and stress are controllable problems. However, in love relationships, such behaviors ruin balance, coexistence and harmony.
If you live constantly stressed and worried, you can never see the positive side of situations, you can damage your health if you are close to vices. The couple will gradually move away if their illness is unknown. Crying and social isolation are common causes of anxiety, avoid them and communicate with your partner.
3 strategies that can help you overcome anxiety in a relationship
Do not get ahead
If you had a bad experience in a previous relationship it is normal to carry fears that it will happen again with a new person, but drawing premature conclusions can lead you to feel more anxiety than normal. On the other hand, those nerves are not based on facts, but on emotions, so if you are anxious that your partner does not answer your messages immediately, take a deep breath and do not jump to conclusions, you may be very busy.
Experts recommend you to speak to yourself as you would to a friend who is going through the same thing as you. What would you say? Surely you would try to calm him down. We tend to be tougher on ourselves than others and it can be a very good idea to see each other from a distance and give us the advice that a good friend would give us.
Your anxiety is not your partner's problem
That you feel nervous because your partner does not pick up the cell phone when you call it is not his problem, so you better not blame him for your anxiety. "You are an adult and you need to manage your emotions and be happy," explained the psychologist, "relieving your anxiety is not your partner's job – it is yours."
You can't control everything
You can control your thoughts and your body, but not that of others and that includes your partner. It may sound pessimistic, but bad things can happen and that's beyond your control, so stressing isn't worth it. Experts recommend that instead of feeling bad about something that is beyond your control, you better focus on what you can change: "do everything you can to make your relationship good, if they end up breaking up, at least you will know that you gave up. best of you ».
The term anxiety is very large, it covers many areas of the person. Fortunately, the help of a specialist can guide and support you so that your love relationship does not fail. Talk to your partner about it and if you think you have anxiety, together seek professional help at Relationship Counselling Australia.