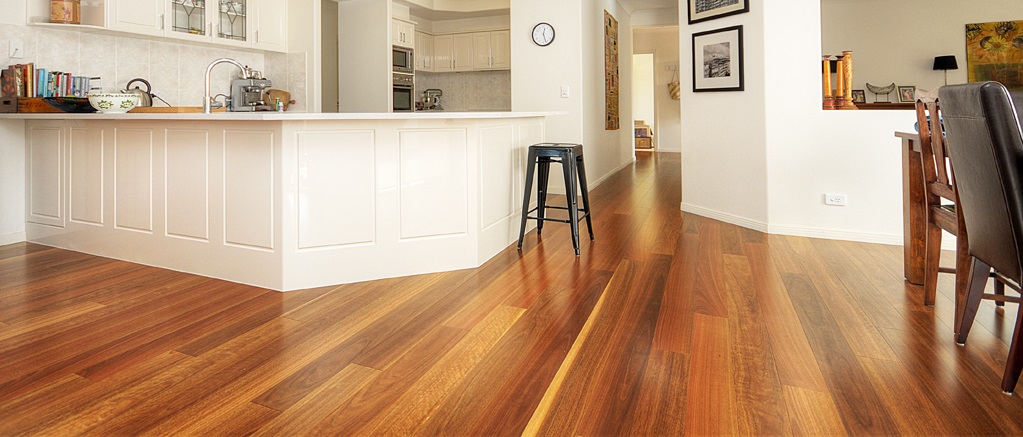 Hopefully this information you will understand the advantages of finding experts in wooden flooring installations. Walk on Wood is a proud family business with over 20 years of experience in the flooring industry. If you are thinking of installing timber flooring in your house or commercial building, contact us now.
Bumps that cause sinking
Most think that protecting with plastic, blankets or cardboard is enough. Believe us when we tell you that plastics do nothing; Moreover, if it is a varnished parquet and we have not allowed the varnish to set enough, we may have problems. The blankets and cardboard, although it seems that they cushion, in most cases, large debris are not supported and mark as can be seen in the photos. Other times, pebbles get underneath and scratch without us noticing. Many others, with the false belief that "it is protected", they even place scaffolding without any protection on the legs.
The result is annoyances for the property, for us as installers and, in the end, someone will have to pay to repair those damn scratches, sags and pecks. We do not have to come to that, and we will never tire of saying that "rush is bad counselor" and we must be the last; it is not whim, but the result of experience.
There are a series of general precautions that we must follow before starting the installation of parquet, parquet or laminate flooring:
The masonry, plumbing, painting, plasterwork … etc., must be completely finished. After painting, it is necessary to wait a few days (depending on the weather conditions) before putting the material in the work, as the walls are giving off moisture.
The openings of the work must be properly closed and glazed to prevent the entry of rainwater, humidity, direct solar radiation … etc.
If the base on which we are going to place the parquet is mortar, we must respect the drying time that the distributor advises us; This is very important because, even if the surface layer is dry after a few days, the mortar continues to dry in its lower layers and transmits a large amount of moisture to the surface. If we lay the parquet without waiting long enough, the parquet will absorb moisture and unwanted lifting and deformation will occur. It is highly recommended to measure this humidity with a device designed for this purpose (hygrometer).
The maximum moisture content of the mortar should not exceed, as a general rule, 2.5% moisture by weight. Depending on the type of mortar and / or if there is radiant heating, this could vary.
All installations and water lines must be tested, including heaters.
The slab must be clean and not uneven.
It is essential to check the relative humidity of the room before installation. It is advised that it is below 65%.
Cleaning the parquet after doing works
It is usually the case of finishing installing a parquet or laminate floor and that the client asks us how to clean the parquet after doing works, so we are going to give certain keys to leave the new floor clean after the usual dirt of a work.
Just as you trust experts when it comes to installing your parquet, trust experts when it comes to cleaning and caring for your parquet. You can buy the best cleaning products for parquets and laminates in our online store.
In a parquet or laminate installation, and especially in a comprehensive reform, it is very normal that there are traces of dust and dirt, stains from the works carried out such as paint, wall dust and sawdust remain from the cutting of the wood. The ideal and most advisable thing would be to hire a cleaning team that takes care of everything, but this represents an added expense that perhaps not everyone wants or can add to the cost of the work carried out, which although it is true that there are renovation companies including it in their budgets is rarely usual.
And this option is not viable if the work is minor and you continue to live at home while the work is being done, since you will have to clean every day at the end of the day to be able to live together at night in the most normal way possible. So, there is only the option of doing it each one, with patience and good products.
Sweep and sweep again
It is completely normal, during the work a dust is generated that remains in suspension in the air and that little by little it settles on the ground. When sweeping with a normal broom, this dust is removed, which remains in the air and settles again on the ground. The best thing is a first sweep to remove large garbage, such as construction debris, rubble, pieces of wood… And when only the dust is settling, forget about the broom and move on to the next option.
Sweeping the parquet
A good vacuum cleaner, your best helper
After sweeping and removing the fat, it is best to have a good vacuum cleaner, thus avoiding raising that dust and settling it again. In the case of the walls, you can use a duster, a mop or the broom, to make the dust fall to the ground and vacuum it later. Keep in mind that it is important to empty the vacuum cleaner often and clean the filters, since it is a very fine powder that sticks easily.
One trick to maximise vacuum cleaning is to put a damp cloth on the head while vacuuming. In addition to collecting all the dust, being damp the cloth takes away the finest and stickiest dust that the normal vacuum cleaner cannot remove.
At this stage we do not recommend using a robot vacuum cleaner, since it is not designed for so much dust. Once the house is clean then it can be used.
Scrub yes, but with special products
To the famous question of whether you can scrub the parquet or lick it, the answer is yes, after running the vacuum cleaner and making sure that there are no remains of work on the floor, since if we drag them with the mop it can scratch. As always, we recommend that you scrub with the mop well wrung out, and with specific products for parquet or laminate, such as a solution cleaner, suitable for both varnished and synthetic floors, and capable of removing all types of stains.
Scrubbing the parquet
With these tips, it is certain that cleaning the parquet after doing works is more effective and easier, and you will get to have the parquet clean and shiny after the work and installation, and from that moment on, daily cleaning will be much easier. To keep it always clean, it is best to use a mop, and here our Bona Spray Mop is undoubtedly the best, thanks to its simple and practical way of use and its cleaning liquid specially developed for parquet or laminate floors.
Remember that you can find all these cleaning products in our store, where you will also find our free parquet cleaning guide with these and many other tips for the care and cleaning of your parquet.
At Walk on Wood, take pride in our work and only use top quality products to ensure our work in wooden floor installations, sanding and coating is of the best quality. We offer expertise and client satisfaction second to none with personalised and professional service. Contact us today if you want more information.