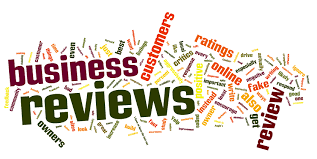 The initial question is, what is a review?
The reviews are the comments, mentions, opinions or descriptions about your company, and are generally made by users through google.
The main function of a review is to give more visibility to your business, confidence and credibility, this fact is greater if the reviews are positive.
In many occasions we give it the importance it deserves, but reviews are a key factor for both the employer and the user, as it is a great help when making your last step in the purchase process.
Reviews in google are represented with stars, specifically with 5, with one being the minimum and five the maximum score. Get the 5 stars and a good comment helps the business, mainly because of the good reputation that is created on it and on the other hand, the positive reviews reinforce the credibility and reliability to the users.
Five or more positive reviews on the Google My Business page will be very important for your company or online store.
Remember that here at Website Connection we can help you set up your online store and improve your sales volume considerably.
Why are reviews important?
One of the main reasons is because they help and facilitate SEO positioning, with this means that Google takes into account the reviews when positioning among the first results, especially in Google Maps.
Another important reason is the comment in the previous section, the purchase decision making. If a potential client is considering purchasing a product or contracting a service from your company, the reviews you have will give you the last push to make your purchase. It is clear that you get better results if the reviews are positive, a fact that will lead the client to choose you before the competition.
The reviews are a fundamental part of the business, although we think that it does not contribute anything, it is totally the opposite, we cannot go beyond them because they are a source of information to which at least you must attend and answer. The reviews speak of your business, of how people have received what you have wanted to show.
You have to think that the review is the opinion of the customer experience in our business. This will allow us to analyse the defects and virtues of our business, which means that errors can be solved and continue improving day by day.
There is researches, 85% of people read reviews before buying and 65% read an average of 6 reviews of the purchase. The importance of the reviews are more than we think, they are usually the culprits of creating a reputation for the entity.
How should you answer all the reviews?
This step is practically the most important, you cannot forget that everyone has different opinions and what if one of them is negative, do not get nervous, angry, or respond in a negative way. What you should do is try to understand what has happened and how to solve it, since negative opinions, if they are sincere, also help to improve the business and gain more negative opinions. Some tips on how to respond:
Do not rush, but you have to answer as soon as possible.
Always with professionalism and intelligence.
Of course, with education.
With brevity Being concise and precise is a positive note, since with it you show that you know what you are talking about.
Always trying to ask what the problem has been and try to find a solution.
In addition, it is good that you try to transform negative opinions by responding to them with an apology and proposing some possible solution.
First of all, do not write false comments. Google will realise sooner or later, which will be truly detrimental to your web positioning.
A bad review of your business, loss of clients or an opportunity to improve?
Nowadays all businesses can be qualified. It does not matter if we are on social networks or not, whether our company is digital or not. From the neighbourhood hairdresser to the corner bar or the plumber who came to our house may have comments that qualify them as professionals. Sometimes even negative, a bad review that we can take as a stain that will make us lose customers or an opportunity to improve.
Not only does it remain in the client-company relationship, but the rating system also reaches labor relations. Some of the apps of searches of employment from the mobile use it so that both employees and business are noted. So both know what they face when there is a vacancy to cover. A worker who has qualified other companies and a business where other employees have already left their valuation.
But the most common is to see reviews of our business on pages like Google Maps, TripAdvisor, Amazon or similar. The good rating of the business has a direct impact on the sales we are going to have. Similarly, a bad criticism is also a problem for many establishments, especially if it is not treated properly.
It is true that there may be dishonest practices, competitive companies that put comments or malicious or directly false. Or clients who try to extort money from the business by threatening bad reviews. But they are a minority. Most of the negative reviews will have a reason based on the dissatisfaction of the customers.
And this information is what we should try to take advantage of. On the one hand, responding to these customers on the platform itself, with an explanation of their complaints or even giving them the reason if we see that they have it. Contacting them to offer compensation in these cases is a good idea.
Because instead of refusing to accept the evidence, we have to use it to improve our service, our production or even communication with the client. It is an opinion study by which many companies would pay a lot of money and others have it at their disposal and are unable to use it in their favour.
If you want to create your online store or website or want to improve the one you already have, contact us here.