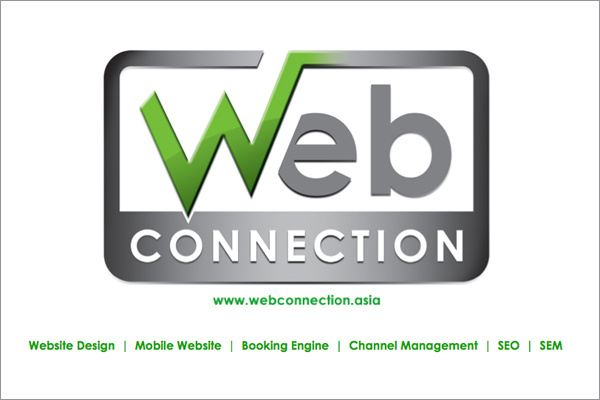 Is your website well developed and structured so that your users perform the actions you want in the shortest possible time? Are you thinking of redesigning your website? Is your web user friendly? Do you want to get conversions and get results?
The user experience, also called UX (User Experience) is a quality attribute that measures the ease of use of web interfaces. The idea is to improve the way your website visitors can interact and access the content. If it is easy to find what they are looking for, users are more likely to continue reading or interacting.
The user experience (UX) is one of the fundamental aspects for your website to succeed and achieve many conversions. Your website should make it easier for visitors to reach the information they are looking for quickly, since if a visitor does not find what they are looking for on your site, they may not visit you again and you will lose the possibility of making the visits profitable, your sales will decrease or you will receive complaints from users. You already know: it facilitates as much as possible the way to the visitors of your page and do not forget that usability is the necessary ally of the conversion.
There are many factors to consider when designing or assessing the usability of your website. Below we highlight 5 keys or higher-level concepts to keep in mind to make your site more effective.
At Website Connection we truly believe that nowadays it is essential to have a good email marketing strategy. We will work towards helping you achieve your goals in the shortest time possible. Contact us today! Boost your sales consistently!
Structure and navigation
Make sure that you provide the user with the fastest and most comfortable way to visit all the pages of your website, allowing them to reach the information they want to obtain in the shortest possible time and with a minimum of effort on their part.
As much as your website contains all the information, if the structure is not adequate, they will have difficulty reaching it. Studies have shown that most users are not willing to stay if the navigation design is too complex.
It is about analysing and improving the route that a user makes until they reach the conversion and checking if they follow the appropriate steps or, on the contrary, they are lost along the way. A website with a good user experience will offer an easy and fast tour. If the user experience is disastrous, visitors will tend to take more steps than they should or leave the route before reaching the conversion because they do not know what they have to do.
It is important to provide visual aids so that visitors know clearly what they have to do, offering the necessary information about where they are at each moment and where they can go. Otherwise, the CRO (the optimisation of your conversion rate) will be very low and, consequently, you will lose money and potential customers.
These are just a few navigation errors to consider:
It is hard to find navigation. The user should not have to look for a way to navigate the site. Menu bars should be visible, and their objective should be obvious.
Acronyms in the menu. Avoid abbreviations and acronyms unless the meaning is obvious. Remember that what is obvious to you may not be obvious to the user.
The multiple layers of menus. Minimise the submenus that the user must go through before he can perform the task or find the information they are looking for.
No search option. Users are used to using search engines to find what they want. A website without a search box is less navigable.
Also, never underestimate the importance of the home page. Keep in mind that it is the virtual door of your company and is generally responsible for much of your website traffic. That is why you have to design it thinking about offering a positive user experience and optimising it correctly.
Design
The challenge is to achieve an attractive design visually and at the same time efficient for users.
You should keep in mind that each new visitor should be able to navigate your website as if they had done it before, without the need for prior learning. Visual design should help achieve a positive user experience. It is important not to fall into the trap of forgetting the user experience when a website is redesigned and focus only on aesthetics and originality.
All aspects of your website should be displayed as clearly as possible, so that any element that can be confusing is minimised. The graphic line must be consistent and uniform throughout the entire site navigation, to prevent the user from becoming disoriented.
The ideal combination is the perfect combination of aesthetics, uniqueness and an easy-to-use design that attracts our visitors, retains them and returns for more, making them more likely to become customers.
Readability
Readability is another key factor that makes a website easy to use. A user must be able to capture the information on the website quickly and with very little effort.
In fact, studies show that most readers do not actually read the information on a website, but rather search and browse. According to studies, the information that visitors are likely to read is 28%. This means that even at best, most readers will not read two thirds of a web page.
So, to reach an audience, a website must be susceptible to being scanned or scanned. Here are some of the design factors that contribute to the "scannability" of a web page:
Colour. For a website to be readable, there must be sufficient contrast between the colour used for the text and the colour used for the background. Words must be read easily.
Source. In general, the simpler a font is, the easier it is to read. Fonts designed to mimic writing or special character compounds are less likely to be scanned by the eye. Most experts agree that sans serif fonts work best for web design and with serif they are better for print design. Also, it is convenient to avoid using too many different sources in the same design.
Charging time
How long does it take to load your site? If you have forgotten to take into account the loading time in your web design, you have forgotten a critical element of an easy to use site. Fast sites increase user satisfaction and improve the overall quality of the web.
If your site takes more than ten seconds to load, most visitors will not wait. And keep in mind another factor that all statistics indicate: the average user's attention span is decreasing, not increasing.
Having a website that loads quickly is having an advantage over the competition. But it is also about combining speed with an attractive design that uses large images and multimedia content, as it helps to focus the user's attention and capture their attention, creating persuasive and seductive experiences.
Responsive design
The technology used in the development of your web project should not be an obstacle or barrier for your visitors and users. Think that not everyone has the latest version of browsers or the same operating system installed.
Every website must work correctly on any of the platforms and must be adaptable. A website with adaptive or responsive design is one that shows the user appropriately to the screen size of the electronic device he is using, so that the browsing experience is good in any case.
It must also be visited correctly from different browsers such as Firefox, Internet Explorer, Chrome or Safari and with different operating systems such as Linux, Windows or Mac.
Here at Website Connection you can find a team of professionals ready to assist you and help you achieve the final result you want you need for your corporative or personal website.