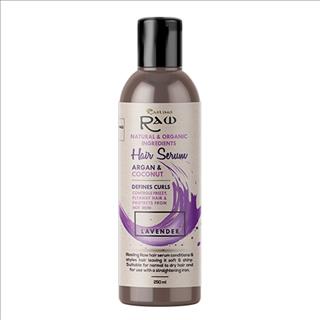 We love our hair; it doesn't matter if they are curly, wavy, or straight. And we definitely would want to give our hair the best treatment and care, which also suits our budget. But many hair care products contain certain ingredients or chemicals which are either derived from animals or tested on them. This isn't a healthy way, especially when you have better options available. Get yourself best hair serum for dry hair and make them look shiny and gorgeous!
Why go cruelty-free you ask?
Choosing cruelty-free hair care products means caring for your hair that doesn't harm the animals in the making. Using vegan products means using products which do not contain any animal derivatives. Various products in the market are made and tested on animals like rats, monkeys, dogs, etc. as lab experiments. Such companies do so to ensure their reliability and validity, or else, nobody would buy their products.
But according to recent researches, lab testing of animals, especially using cosmetics, is unnecessary. There are many ingredients which are proven to be completely safe for use, and hence, need not be tested on animals. Another alternative is, to do in vitro testing using cell cultures and computer programs. Animals are also a part of this earth, and it is our duty to take care of them.
Government agencies are banning the use of such products, and hence, the ball is in our court now. These reasons are enough to make sure we don't buy, or suggest anyone else, for animal-derived chemicals and products. You would be glad to know that many companies have already started making cruelty free products. And, keeping your comfort in mind, they have made them budget-friendly too.
We bring you the ultimate guide for choosing the best cruelty-free hair care which suits your budget. Here you will find a wide variety of hair care products for all hair types including the best hair serum for dry hair and coconut oil shampoo bar.
#1 Shampoo and Conditioner
The shampoo and conditioner bars which contain all natural products are the best choice for cruelty-free hair care. Ingredients such as hempseed oil, which is rich are omega 3, 6, and 9, helps in stimulating hair growth and nourishing the scalp by improving the blood circulation. It also contains vitamins A, E, and D which are powerful anti-oxidants and impart the anti-aging capability.
#2 Shampoo bars containing oil
Coconut oil is an important ingredient for most bars and shampoos. It stimulates hair growth and improves the health of the scalp by providing essential nourishment and preventing dandruff. It also makes hair lustier and healthy. It is the best option to choose when used as an ingredient in cruelty-free coconut oil shampoo bar.
#3 Hair serums
The best hair serum for dry hair or damaged hair is the one which has argan oil, along with jojoba and coconut oils as their important ingredients. Coconut oil has many benefits, especially when used in combination with argan and jojoba oil. Argan oil and jojoba oils nourish dry and damaged hair and improve their quality. They are also used as hair protectants from heating tools and irons. The best hair serum for dry hair is cruelty-free too.
#4 Treatment for Curly Hair
Curly hair looks beautiful when left open, or even when styled correctly. Hair products which are cruelty-free, and also perfect for your curly hair, are not hard to find. Hair serums which contain organic oils like argan oil, jojoba oil, and coconut oil, are the best hair serum for dry hair as well as curly hair. It defines the curls very nicely which leaves the hair very soft and shiny.
Certain oils which are useful for treating curly hair include coconut oil. Coconut oil shampoo bar includes this oil and using it as shampoo is a good way to ensure proper nourishment and cleaning for hair altogether.
#5 Taming Frizzy Hair
Frizzy hair becomes an annoying problem during humidity and bad hair days. Not that your hair is bad, but frizz makes it look very messy. The best frizz treatment for your hair is using shampoos and conditioners which have coconut oil in them. Coconut oil shampoo bar is the option to choose if you are also considered about not causing any harm to animals as it is a cruelty-free hair product.
The best hair serums for dry and frizzy hair are also cruelty-free, and they guarantee no chemical or physical harm being done on animals. Such serum includes jojoba and argan oil which individually have great effects on hair quality and growth.
#6 Vegan products for hair care
Vegan products and cruelty-free products are different in their compositions. Cruelty-free products are not tested on animals to save them from torture. On the other hand, vegan products are completely free of any animal ingredient or derivatives included. Such products come for a variety of hair types including curly hair, wavy hair, straight hair, dry hair, frizzy hair, etc.
Products like coconut oil shampoo bars and hair serums for dry hair contain no animal derivatives and are perfectly fine to use. They also provide extra benefits like preventing hair damage, hair loss, promoting hair growth, and cleansing the scalp. This ultimately improves the hair quality and makes them shiny and silky.
All your search for cruelty-free and budget-friendly hair care products might confuse you and lead you to a dead end. But we have got just the right answer for you- Rasling Raw. Here, all products are completely natural and do not contain any animal derived-chemicals or ingredients. They are also cruelty-free and focus on providing the best results to their clients.
The hair care products are chemical-free and contain organic virgin oils which condition the hair properly and essential oils for pure smell and fragrance. Their best products include coconut oil shampoo bars and hair serums for dry hair. This is a one-stop store for all your hair problems, and the best part is they have budget-friendly solutions!