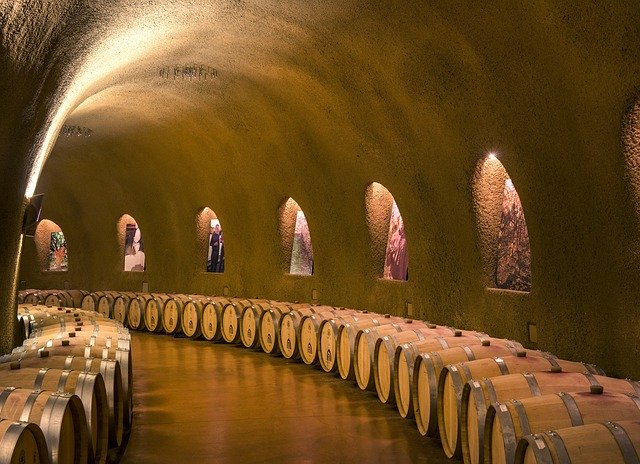 The barrel is a decorative resource little used in homes; Why not use it as one more piece of furniture from now on? It can have many uses and bring aesthetic meaning to the place. An element that is commonly found in bars and commercial spaces is the barrel. It is possible that its application at home is somewhat difficult to assimilate, but it is a question of knowing how to complement all the resources. Therefore, consider the use of barrels for decoration.
What would be the type of style in which to place some barrels? Can they be placed in any space in the house? When faced with these questions, one must first of all have an aesthetic sense.
This is a resource that is being included in the decoration but is still not habitual and that must dialogue with the group in a very precise way. It is not easy to make a good match between the furniture, that's why you have to study everything in the space well. Wine Barrels can easily help you give this old western feeling to any area of the house and you can rent them or buy them today. Contact us for more information.
The barrel, not so used but very important
The function of the barrel has changed from past decades until now. As a general rule, the function of a barrel is storage, that is, to store products and be transported from one place to another. Today they are easy to find online.
However, today the perception of barrels has changed. They can be used to decorate or to serve as a support; therefore, it could be said that this element can have different lives.
It is more common to find it in bars, wineries and restaurants, trying to relate it to the transportation of drinks; but in these places the purpose will be to serve as a table, in a more informal way and looking for a more alternative aesthetic.
Wine barrels are quite large, so they look great when decorating a large outdoor space, however they can also look great indoors. There are many possibilities when transforming an old barrel, what is clear is that having it at home gives a lot of personality to the space you are decorating and gives us information about who inhabits it. Do you want to transmit nobility, character and connection with nature? So, barrels are your thing.
Barrel applications in different types of decoration
If we want to use the barrel in the decoration of our home, we must understand that it cannot be in any room. Therefore, we must keep in mind how to treat the decoration of a place and its agreement with the barrel.
Rustic style: in this style it can be very easy to dialogue with the rest of the resources. The wood fits perfectly. Whether in a living room, a kitchen or in the garden itself, it can have a supporting purpose and provide a certain informality.
Minimalism: the barrel has a linear formal where the curve has a leading role. Within this style, it can complement the decoration. Anyway, it is recommended to paint the barrel in a color according to the aesthetics of the place, so it will go unnoticed.
Urban style and Jazz club: without a doubt, the barrel makes your house a more original space and linked to a more urban aesthetic, and must have a presence in both styles.
Barrel treatment
The barrel may need to be treated with special products and then decorated, all depending on the type of style it fits into. For this reason, aesthetics are very important; It is no use having a barrel either way.
Sanding process: impurities, dirt, loose chips and possible damage to the surface must be removed.
Varnishing process: apply the varnish on the wood, it will leave a more interesting, elegant and hygienic touch; in fact, the surface will be smoother.
Painting: in the event that you want to give it a coat of paint, take into account the resources that will accompany it in the decoration, so you can correctly choose the color. In the event that you want to leave the wood exposed, the meaning that it contributes to the place will be more natural and simpler.
Location of the barrel in a physical space
To arrange the keg in a room, it should not be done randomly. The first thing is to know what function it will perform in the place where it is placed; therefore, it cannot selflessly do.
On the other hand, it must be located at a point where it does not intercept the passage nor does it obtain full prominence; that is to say, it must be one more element in the set and not get in the way of other furniture.
Any corner or more remote space can be a good place to put the barrel. The main thing is that you feel good about the choice you have made and you feel comfortable at home.
Size of a wine barrel
Obviously, we all come to mind the typical wineries where there are large wine barrels that hold liters of this drink inside. In our case, these types of barrels may be too large for us. What variety would we have?
A medium size format may be the most common among barrels for households. There are different capacities, but it is the 64-liter capacity that has the greatest presence in homes. It is convenient that it is on the ground or raised through legs.
On the other hand, it would be the smallest type, which can have between 2 and 4 liters, being a very small size. We are talking about a resource that can even be placed on a piece of furniture or on a shelf.
In the event that you want to decorate your own pantry or cellar, a large barrel can be a good element to decorate. If you still do not know where to buy one, here at Wine Barrels Australia you can rent wine barrels that will serve as tables or just for decoration ang increase visual appeal. You will find a great variety.