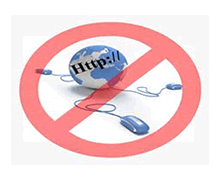 Today, we are fortunate to work with a variety of timber and each kind of timber has its own characteristic. It is very important to choose the timber type based upon the furnishing requirement. It is hard to deny that furniture is one of the most important things when it comes to interior and exterior design of home and office. It is widely accepted that the furniture used can reflect his/her personality. Wood made objects are rife and reap a lot of consumer attention. Almost any type of wood can be used to make furniture; however, some woods have always been favoured for their attributes such as durability, beauty, colour and workability. The simplest way to describe a wood is to say whether it is a hardwood or softwood. Hardwoods and softwoods, both of them are highly used in furniture manufacturing and each comes with unique signature marks. Wood character is so important to reckon to furnish an object. So assessing wood is an important aspect of furniture making. This may seem hard, but it is an art for Furniture Melbourne Designers who are able to distinguish various woods by mere smelling and touching.
Modern furniture is made of wood combinations. As the cost and availability of wood vary according to their type, it is Furniture Designers' choice to decide various kinds of timber for a single object.
Now let's look at different types of timber in Furniture making.
Oak
Oak is the most used wood for making a variety of furniture objects. Oak is a hardwood and it comes with a variety of flavours and in two colours; red and white.
Alder
It also falls under hardwood category and because of its wild nature, it is highly used for making outdoor designer furniture objects.
Maple
Maple is a strong, dense, heavy hardwood with many uses – furniture, flooring, even bowling alleys. It's an expensive wood that is light brown in colour.
Rosewood
Rosewood has an exclusive fragrance. It is hard to work upon and takes a high polish. It is good for making musical instruments, piano cases, tool handles, art projects, veneers and furniture.
Teak
Teak is one the very hardwoods available and moisture-resistant. It is best to use for making heavy objects as they are highly resists cracking and decay.
Cherry
It changes colour to red when exposed to sunlight. The furniture objects made up of cherry wood would last for a very long time. It is extensively used for solid furniture objects.
Mahogany
Mahogany is a fine grained wood and with reddish brown colour. It is highly durable and because of this character it is highly resistant to cracking and extensively used for quality furniture objects.
There are heaps more varieties of woods available in today's market and the best choice can be made for your home and office furniture requirement by consulting an experienced furniture manufacturing company. To find out more about what kind of wood would best suit to your needs, please visit http://www.wgu.com.au