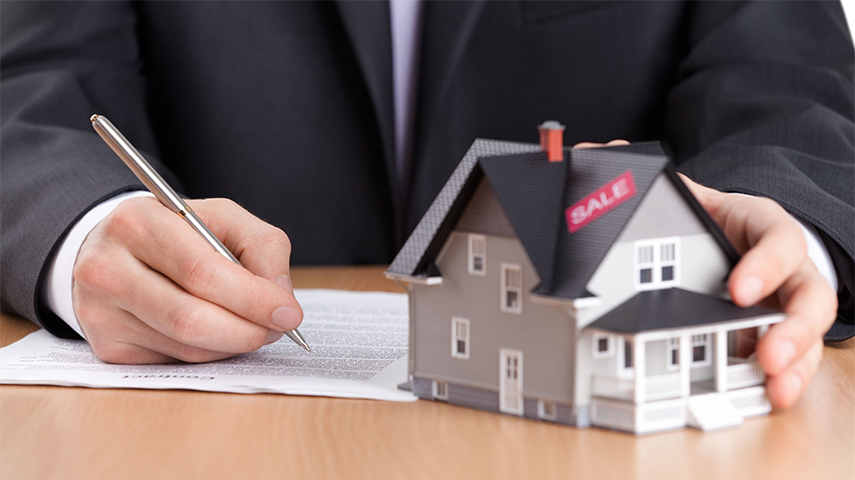 Learn the rules to follow so as not to make a costly mistake when refinancing your home. Refinancing is like buying your house again. You get a new mortgage to replace your current loan.
There are people who refinance to "take money" from their home, that is, to obtain a loan on the surplus value of their property. Other people decide to extend the term of their mortgage so that their monthly payments "decrease."
There are many reasons to refinance a house. For example, you can do it to get a better interest rate, reduce the term of your loan, or in the case of a divorce, to remove a former partner from the liability on the mortgage.
If your reasons for refinancing are to take money from your mortgage or extend the term, I do not recommend that you do so. The longer you take to pay any loan, the more you will pay in interest.
In short, refinancing your home is like buying it again, but with a different loan.
Contact Conveyancing in Melbourne so you can receive top assistance in refinancing your house.
Why should I refinance my home or mortgage?
Refinancing is a very good tool when you intend to save money on your mortgage. The answer is very simple. It is in your best interest to refinance your home to save money on interest. You should never refinance to extend the loan term. By stretching the loan, you also increase the amount to be paid in interest.
The two main factors that will allow you to save money are, get a loan with:
Lower interest rate
A shorter term
For example, if your current mortgage has an interest rate of 8% and is for a term of 30 years, you could save a lot of money on interest by refinancing with an interest rate of 6% and for a term of 15 years.
Also, you should refinance to replace a variable interest mortgage with a fixed interest one. As the name implies, the variable interest rate changes over time. In the long run you can end up with a much higher interest rate than what you started with.
When you have a variable interest rate, your monthly payments change constantly. With a fixed interest rate your payment will always be the same for the entire duration of the loan.
How much does it cost to refinance my home?
Refinancing a house is not cheap. In general, in the United States, the costs of closing the mortgage fluctuate between 3% and 6% of the value of the new loan. That is, if you are going to refinance for an amount of $ 200,000, it will cost you between $ 6,000 and $ 12,000. It all depends on each bank.
Some financiers offer you "the great opportunity to refinance without cost". Be very careful if this is the case. In general, they charge a more expensive interest rate on the loan to compensate for not charging closing costs.
In the long run you lose yourself because you pay more money in interest.
How to calculate if I should refinance?
If you are thinking about refinancing today, but you plan to sell the house soon, chances are you don't want to refinance. In order for your accounts to go out you must remain in the property for several years.
To calculate if you have to refinance you need to know multiple data:
How much is the estimated cost of closing the mortgage?
How much money will you save each month on your payments?
Then, use this formula to calculate whether you should refinance:
Divide the cost of closing by the amount you are going to save per month = number of months you need to stay on the property to get tables.
You need to live in the house for at least five and a half years so it is worth paying for the cost of refinancing. It will take you five and a half years to recover the $ 10,000 investment you made by paying closing costs.
If you refinance a 30-year to 15-year mortgage and plan to live in that house for a long time, refinancing would be a good option. But if you don't think you will live in that house for a long time, you should not refinance. If you sell it before five and a half years have passed, you will most likely not recover your investment.
How to know if you are eligible for refinancing?
In addition to calculating whether you should refinance, you should also investigate if you are eligible to do so. As we explained, refinancing means getting a new loan to pay off the current mortgage and launching the new one.
The banks, to determine if you are eligible for the new loan, will check your credit history, your other debts, your salary, your work history, etc.
If you owe a lot of money, if you do not have sufficient or stable income, if you have had a recent change in work, etc., they are factors that the bank could consider when deciding whether or not you qualify for the new loan. And even if they want to do it, many people do not qualify to refinance.
When should you NOT refinance your home?
Avoid the temptation to refinance your home to finance purchases or pay off debts.
You should not refinance your home to "get money" or consolidate debts.
There are those who refinance to obtain a loan on the surplus value of their home. Many times, they use that money to make renovations, go on vacation, pay debts or pay for their children's college. However, it is not convenient for you to do so.
Loans on the surplus value of your home generally carry interest at a variable and higher rate. And to finish grinding it, when you get a loan on the surplus value of your home for the purposes mentioned above, you are using what is known as a "secure debt" (the loan backed by your home) to spend on an "unsecured debt "
Here at Conveyancing in Melbourne you will find the cheapest conveyancing in Melbourne to ensure success of your transfers. We are experts in mortgage and refinancing, contact us today for more information.