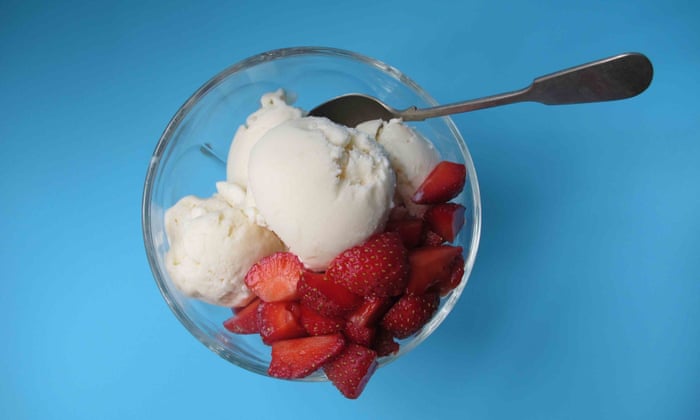 If you have a sweet tooth, you have definitely been acquainted with the most delicious frozen dessert made of yogurt. Frozen yogurt has recently taken the world by storm, and is increasingly becoming even more popular each day. If you are someone who consumes frozen yogurt fairly regularly, you might also want to look at a bigger picture.
This bigger picture would be purchasing a frozen yogurt machine for home.  This would be a one-time investment that would save a lot of money in the near future. In addition, you can have entire control over the ingredients, especially if you prefer to have both dairy and non-dairy options. There are ample benefits of having a frozen yogurt machine for home, two of which are convenience and saving money. Following is some vital information and a crash course in the best-frozen yogurt machines you could get your hands on.
Even when you buy a frozen yogurt machine for home, there are few specifics that you most definitely need to keep in mind. These are:
#1 Machine capacity
When it comes to machines at home, capacity is something you could be flexible with. When the word capacity is used, it usually means the serving a machine can produce per minute. Capacity is also essential in terms of electricity being utilized because of higher volumes, which, in turn, mean higher capacity. Since a frozen yogurt machine for home will dominantly serve as a self-serve machine, the best thing you could do is purchase a low volume one. Then, the only reason to buy a high volume machine would be if you intend to serve a large number of people who religiously tend to the machine at regular intervals.
#2 Technology and features
Frozen yogurt machines come in two variations: air-cooled machines and water-cooled machines. The choice of the type of machine is predominantly based on the environment where the machine is going to be stored. An air-cooled machine will suffice if your home has a good air conditioning system. On the other hand, if your house is constantly warm, water-cooled machines will do the job better.
Another feature that comes handy for most people is a low mix alarm. This alarm is exactly what its name suggests; the machine is programmed to set off an alarm in order to warn you that your mixture is low. This feature is great in terms of not having to constantly keep a check on how much mixture needs to be put inside and at what time.
Maintenance and ease of cleaning
The last feature that you need to pay close attention to is maintenance and the ease of cleaning. These machines can take a while to get used to. Hence, knowing what tools need to be used to maintain and clean will mean a great deal of help. Moreover, the costs of these tools might tend to add up. Therefore, including them will help you get a good estimate.
Which machine to pick?
Now that you are all caught up with what to look at other than the price of a frozen yogurt machine for home, let us move on to the part that is more fun. That is, the frozen yogurt machines! Given below is a list of the best machines with its key components and features, simply put together. At the end of the list, you should be educated and also have a rough idea about which frozen yogurt machines are the perfect match for your household.
#1 Cuisinart ICE – 21
Cuisinart ICE – 21 has been the crowd-pleaser. This frozen yogurt machine has been purchased, tested, and liked by masses of people. There are plenty of reasons behind this one being a popular choice. It has a thoughtfully sized spout as well as a premium quality double-insulated freezer bowl. Also, the machine has a stable base which includes a heavy-duty motor. The design is simple yet elegant. This allows it to fit in seamlessly and its functions and features are on top of the chart. This automatically means it also serves its purpose efficiently.
#2 Cuisinart ICE – 30 BC
This is another machine that Cuisinart offers. This company is acing its game and is dominantly the best seller when it comes to frozen yogurt machines. Hence, any purchase from them is a safe one. This device is completely automatic and includes a 2-quart double-insulated freezer bowl. It is simply value for money, especially when it takes lesser than 25 minutes to make flavorful delicacies!
#3 Hamilton Beach 68330N
Hamilton Beach is a company that is renowned and has respectfully formed a brand image for reliable household accessories. This frozen yogurt machine for home would be a great addition, especially with its 4-quarts large capacity. This machine is automatic as well, which means no stirring required as the machine will do it for you!
Our last machine on the list is very special. It is a special one for those household owners who are just starting to play the field when it comes to homemade frozen yogurt.
#4 Epica Homemade Organic Electrical Yogurt Maker
Epica is specially designed to be functional and easy to use. Another shiny attribute about this machine is that it is affordable. This inexpensive machine delivers high-quality frozen yogurt just as good as any other machines mentioned.  This frozen yogurt machine for home is a perfectly good place to start.
When it comes to picking the right frozen yogurt machine for home, it all boils down to the number of people using it and its functionality. These two aspects will also always be subjective, based on your experience and preference. Frozen yogurt machines at home can serve a family or household for multiple purposes. This machine at home can be something that dishes out delicious deserts as and when wanted. On the other hand, a frozen yogurt machine for home could be a great addition for a household that hosts a large number of gatherings. Hope this article helped you in deciding what kind of machine you need to purchase. No matter which frozen yogurt machine for home, if it is one of the four mentioned above, there is no wrong or right decision at all! Are you looking for premium quality frozen yogurt machines for home? If yes, visit Daiquiri Hire and pick the right one as per your needs.