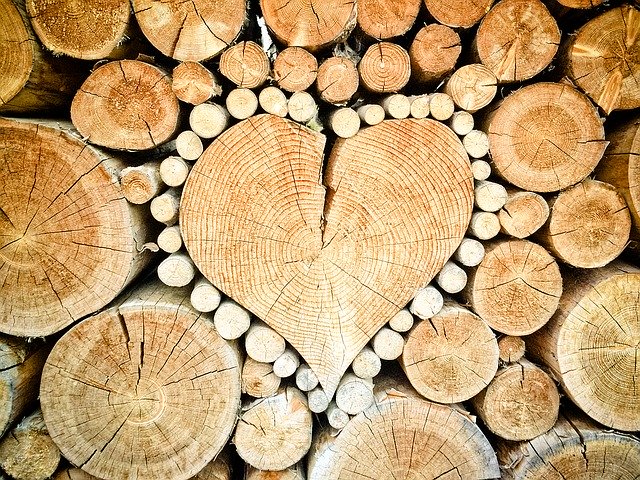 Are you thinking of building a piece of furniture, covering the interior of the building or changing the floor of a house? Here we present the types of wood that you can use optimally according to their properties and benefits.
Best materials in the market? Do not hesitate to contact Brandon's Building Material. Free quote on installation!
Soft woods
They are those that come from short-growing trees, which makes them lighter and also have lower prices. In addition, working with them is easier. Some of them are:
Pine: it has a uniform texture; its cost is lower compared to other woods and working with it is quite simple. For that reason, it is one of the most used woodwork in carpentry, in the construction of panels, furniture and moldings.
Cedar: It is a durable, light wood and quite resistant to rot, fungi and insects. This added to its characteristic reddish color make it a perfect material for the construction of houses, tiles and roofs, along with the furniture cladding.
Fir: it is a light wood similar to pine. It has great elasticity, property that makes it easy to work and thus give it various uses, for example, in carpentry, in the manufacture of musical instruments or in packaging. Because it is much stronger than other woods, it also serves to cover walls and ceilings inside buildings.
Hardwoods
Unlike the previous ones, these come from slow-growing trees and are usually more resistant, but their cost is a bit higher. In addition, they present more irregularities than softwoods and for that reason it is a little more complicated to work with them. However, it is possible to easily shape them with the right machines. Some of them are:
Mahogany: its characteristic reddish color and high strength make it an optimal material for the construction of more elaborate furniture, coverings and veneers. Having high density and durability is recommended for use in areas with high humidity.
Oak: has great qualities of bending and durability. For that reason, it is possible to build interior floors, furniture and coverings with it.
Walnut: it is one of the hardest woods and together with its characteristic dark brown color and medium density make it perfect for furniture, cabinets, doors, ornaments and turned elements.
Olive tree: it is a thick and compact wood that also has a lot of resistance and irregular streaks, which make it aesthetically attractive for artistic and decorative works.
Cherry: it is a delicate wood but good bending properties, which resists decomposition quite well. Originally it is medium pinkish brown and then it darkens over time. It is used in the manufacture of furniture, chairs and coverings for its great decorative contribution.
Elm: its resistance to rot makes this wood an optimal material for the construction of furniture and veneers, but also for the manufacture of ships, engravings and sculptures.
Benefits of pinewood
When it comes to using wood as a material for construction and design, the possibilities are almost endless. There are many types of wood and each of them with particular characteristics that will make them more useful, or not, depending on what you are looking for.
On this occasion, we will discuss the benefits and properties of a particular type of wood; Pine. We will talk mainly about its advantages to be handled in the construction and design of parts for the home and for decoration.
Manageability
Even within the group of pines, there are different species with qualities that you can take advantage of. For example, some types of pine have a harder wood than other species. Or, on the contrary, some are softer if that is what you want. But, in general, pine wood is very easy to work. This is because most of them are soft, so they do not have great resistance to nail screws, nails or to cut, carve or mold it in any way.
Protective treatments
Due to its natural properties, with the wood of pine it is very easy to apply protective treatments that help to protect it from the degradation caused by fungi, insects, humidity, etc… This quality makes the pine an excellent option to be used outdoors, compared to other existing woods.
Cost and accessibility
For many, perhaps, the main advantage of pinewood is its cost. This is because it grows faster than most trees, so there is more supply of such wood, which positively influences its accessibility, since it is not very difficult to get good amounts of pine for construction and any other use What do you want to give it?
Pinewood furniture: advantages and disadvantages
Furnishing the house is a decision that involves many changes, so choosing correctly guarantees a perfect decoration for your home. That is why today we will tell you about the advantages and disadvantages of pine furniture. We hope that knowing about the properties of the material will help you to take advantage. Let's see if you keep the pine furniture.
Advantages of pine furniture
The first advantage of pine furniture is that they match the different types of wood from other furniture, since the color of this kind of wood is quite neutral. Also, pine furniture mixes very well with various types of paint and wallpapers.
Another advantage of pine furniture has to do with its cost, since pine is a wood of a rather economical price. So, if you try to save money, this option may be perfect for decorating with a low budget. The money factor is undoubtedly a very important aspect to evaluate, but to that extent the product quality must also be discussed.
In addition, pine furniture is excellent for homes disconnected from modernity and much closer to nature. Because of its raw wood look, it can help you achieve nature-inspired decoration, the one you are looking for.
Disadvantages of pinewood furniture
One of the disadvantages of pine furniture is that despite the resistance of this type of wood, it is much easier for this material to suffer dents or scratches. So, if it is living room furniture, surely you will not be able to find a scratch on the wood.
If you want to change your pine furniture color, it may be a disadvantage. Pine furniture is usually more beautiful if it maintains its natural color, and perhaps you should only apply a coat of lacquer. But trying other types of paint or finishes might significantly affect your appearance with poor results.
It will be enough for you to evaluate the possibilities of the material in the case of your needs. Now that you have arguments, the decision to choose between pine furniture and other types of wood is only yours.
Here at Branson's we take pride in offering specialised decking building with highly reliable materials such as treated pine that will be a long-lasting and beautiful addition to your outdoor premises.