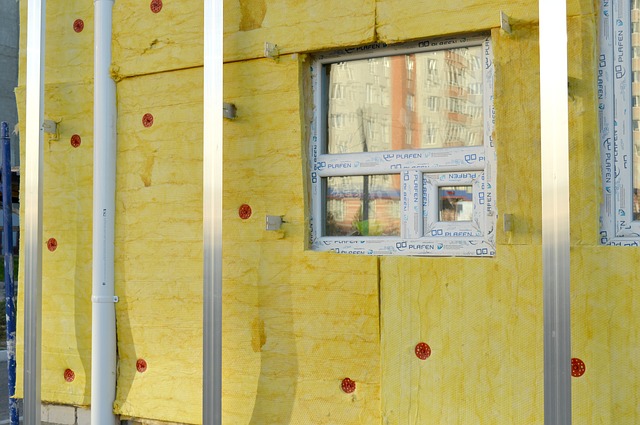 The thermal insulation of buildings has a decisive influence on their level of energy efficiency. And, no matter how efficient the heating and air conditioning equipment is installed, thermal losses will continue to occur if the property is not well insulated.
What is it?
The National Association of Manufacturers of Insulating Materials defines thermal insulation as the ability to control heat transmission when it is desired that it does not exceed certain limits. In a building, for example, the amount of heat or cooling needed to maintain a comfort temperature depends, to a large extent, on its level of thermal insulation.
It is estimated that in our country, more than half of the buildings do not have adequate thermal protection, which makes it necessary to undertake energy rehabilitation to reduce their energy consumption.
Here at PR Cool Rooms you will find a team of professionals ready to assist you with any issues or consultations you may have regarding cool rooms.
Thermal insulation in buildings
According to data from the Institute for Diversification and Energy Saving, IDES, small improvements in thermal insulation can lead to energy and economic savings of up to 30% in heating and air conditioning.
And is that poorly insulated buildings tend to consume more volumes of energy, since in winter they cool quickly and condensation can appear inside. On the other hand, in summer, heat accumulates more and in less time.
So, what to do to improve the thermal insulation of buildings? It is important to intervene in three elements of the envelope:
The facade: interior and exterior walls
There are three methods to improve the thermal insulation of the facade:
External Thermal Insulation System (ETIS) that is carried out on the exterior facade of the building. Its main advantage is that it achieves a high level of thermal insulation and also improves the external appearance of the building.
Injection system in the air chambers of the walls. With this method an insulating material (fiberglass, polyurethane …) is injected into the air chamber that exists inside the walls. It does not modify the external appearance of the building, so it is a method indicated for those protected facades or with an appearance that you do not want to alter.
Insulation in interior walls. When done inside, it implies that the size of the room is reduced. That is why it is usually carried out in houses with walls without an air chamber, where it is not feasible to insulate from outside.
 Cover: flat or sloped roofs.
On the roofs, the performances can be of two types:
Flat roofs, where improving insulation is relatively simple because it is done on waterproofing.
Sloped roofs. The process is somewhat more complicated and can be undertaken in two ways: isolate between the chamber between the roof and the last floor or lift the tiles and place the insulation underneath.
Carpentry: windows, frames and window blinds.
Do not neglect the windows of a building. It is recommended to install double glazed windows or with thermal bridge breakage to end the outdoor air leaks.
Thermal insulation in pipes
Nor should the thermal insulation of the cold and hot water pipe network be neglected since:
Domestic hot water pipes (DHW) must provide hot water at any time of the day.
Cold water pipes must also be well insulated, especially when they run close to those of ACS.
The better the thermal insulation of the pipes, it will be easier for each neighbor to have the water temperature they need, regardless of the point of the installation in which they are located.
In addition, with less thermal losses due to insulation, hot water will be produced more effectively, without energy wastage.
Use at home
When choosing a home, you should look at both the level of thermal insulation and the degree of energy efficiency. Thus, for example, given that it is because of the exterior roof of a building where more heat is lost or gained, in the residential buildings, the attics are the worst-standing floors if the building does not have a good thermal insulation. which are colder in winter and hotter in summer.
Currently, in some countries it is mandatory that the apartments that are for sale or for rent have an energy efficiency certificate that indicates the energy rating of said property.
According to the experts, the energy rating of buildings in the purchase and rental of apartments will be increasingly important, as is the case with other consumer goods, such as household appliances. And there is a big difference between 'inefficient' homes, in which, in total, heating costs throughout the winter can be superior to 1,000 dollars, and those homes of similar but energy efficient characteristics, in which the expenditure it can be 300.
Types of insulation
Polyurethane: It is a product, whose basic composition is oil and sugar, allows the formation of a light rigid foam with more than 90% of the closed cells and with a good coefficient of thermal conductivity (very insulating).
As characteristics of this product is the structural rigidity, the great adhesions on any surface, dampens vibrations, does not absorb environmental humidity and the price ratio insulating capacity is very good.
It has been the product most used as insulation in recent years, although it is suffering a decrease in its use due mainly to the high degree of combustion of the same that causes it to be replaced by other products such as mineral wool that, having a capacity of Similar insulation, they are flame retardant.
Sandwich panels: Sandwich panel, also called composite panel. It consists of metallic layers and insulation materials (polyurethane foam, rock wool, polystyrene and / or others). It is characterized by its modularity, light weight, high degree of prefabrication, insulation property and lower assembly cost. It is mainly used in wall and ceiling panels for storage rooms, workshops, warehouses …
Eco-insulation: With ecological insulation we want to refer to products that, in addition to offering good acoustic and thermal results, are healthy, natural, 100% recyclable, where all your Life Cycle analysis (LCA) is respectful with the environment.
Insulation of recycled paper: Made entirely from recycled newspaper, it has already been successfully installed in more than one million homes in the United Kingdom.
Hemp linen insulation: Use mostly hemp fiber, to which it also adds some carbon fiber to reinforce the whole. It acts as an ignition retardant, and since hemp is naturally resistant to moths and beetles, no additional chemical treatment is necessary.
Contact us today for more information about the services we offer related to cool rooms and everything related to refrigeration.