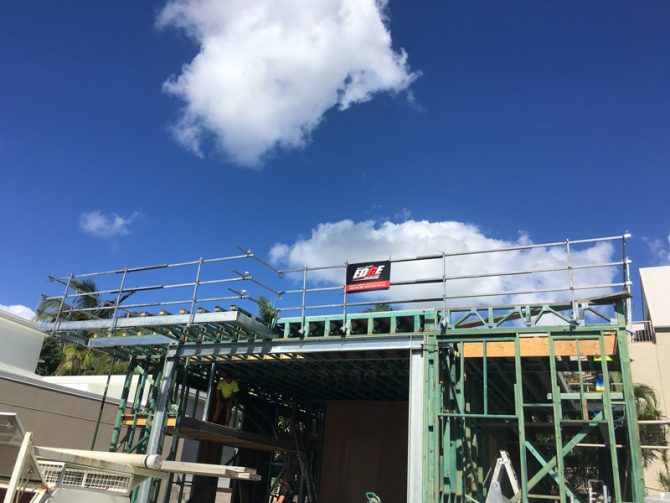 Roof edge protection consists of equipment related to worker safety during construction and renovation projects. The purpose of protecting the edges of the roof is to avoid any kind of falling accidents. Safety equipment suppliers such as Gold Coast Edge Protection have developed different types of security systems looking for the perfect way to provide workers with the safety they need. Railings, scaffolding, and screens are common examples of roof edge protection.
Fatal falls during the last decade have pushed fall protection standards to increase their regulations, most of them being required by the laws. Here in Australia, roof edge protection must meet or exceed safety standards set by government authorities. The type of roof edge protection required depends on the type of work to be done. Different roof styles require different methods of protection, here at Gold Coast Edge Protection we take pride in being the business in Australia that provides quality and prompt service ensures everyone gets home safely because assuring the safety of you and your crew is our main purpose.
Innovative suppliers offer a wide range of security systems. The simplest form of edge protection is the footboard that could prevent a fall or an object falling that could hurt someone, like a hammer or something heavy. In the following article we will take a look at the most popular ways to implement roof edge protection to houses and buildings.
Types of roof edge protection
As it was mentioned before, the system used for roof edge protection will depend of the kind of activities that will be carried out on top of the roof as well as the kind of roof the building has. These are some of the most popular protection systems in Australia:
Complete scaffolding systems: these systems provide maximum safety as well as flexibility during construction processes. As the name says, it is a complete way to assure protection for the entire roof edge.
Aluminium and steel versions of complete scaffolding systems: these ones are available in equipment rental services and they are very popular for urban buildings since they have high mobility usually with wheels.
Guardrails: this is a very reliable system that prevent falls from the highest areas of the roof. These commercial scaffolding are usually offered by experienced installation personnel with a wide experience in scaffolding that actually sticks to government regulations.
Independent edge border protection: this system is not attached to a structure. It is gripped to the ground and its main components include a working platform that extends out of the structure. Stairs are typically provided for overland access.
Roof edge railing systems: these are special railing systems that can be attached to the building roof mostly using weights to counterbalance the weight of the rails. This option is very popular on flat roofs. This type of handrail is typically made of steel or aluminium. It is recommendable for people looking for lightweight systems that are easy to install, yet very strong and durable for safety.
Even though railing systems are probably the most popular ones because they can be anchored directly to the structure, there are a wide range of fixing systems are available that can suit specific types of structure way better. However, regardless of the system installed, it is important that it meets all the requirements established by the law.
Other systems used to assure workers safety
There are some systems that are also popular to assure workers safety while not being as radical and big as a roof edge protection system. Nevertheless, these solutions are reserved only for small works in most of the cases and are not taken into account for biggest projects, but it is always a great idea to have some other options for when you are on a budget and only require some hours working on the roof.
Roof edge protection can also be implemented in as nets and screens. Nets can be used along with rails to minimise fall distances. They must be able to bear the maximum weight that can fall into it so they will not break up when receiving a considerable impact. Net and screen barriers are supplied in various styles and configurations depending of what the work needs.
Safety lines and harnesses are widely used in roof works. Harness systems can be purchased at local home improvement stores.
There are also some specialised portable scaffolding systems used in residential roof work. All types of fall prevention equipment are available at stores that supply safety equipment.
As long as the systems implemented ensure the safety of workers and completely fulfil the requirements established by the law, the system can be adapted to the needs of the work and the building where it is being carried out.
Extra tips to avoid accidents during works on house roofs
It is important to highlight that in order to avoid any kind of accident it is important that roofing workers receive training in all the specific dangerous situations that can come up during roof installation. Ceiling surfaces may be damp or slippery, and residue from leaves and sawdust can also create slipping surfaces and are major causes of falling accidents. Additional materials and tools may also fall on workers below, so it is important that workers understand the need of their work areas clean and organised.
There are roof protection systems that help avoid stepping onto holes or openings in the room caused during installation or renovation practises as well as around skylights. It is also critical to make sure the team is working under safe weather conditions, not during a stormy day for instance.
Some excellent habits workers can develop as a way to ensure safety during their works on the roof are:
Wear sturdy work boots with heel and good traction on the soles that prevent slipping.
Always wear gloves, safety goggles and a safety helmet.
Consider using knee pads for protection when working on their knees.
Place the ladders on safe surfaces that do not move.
If you want to avoid any kind of accidents during works on the roof, do not hesitate to contact us and get a quote for free!