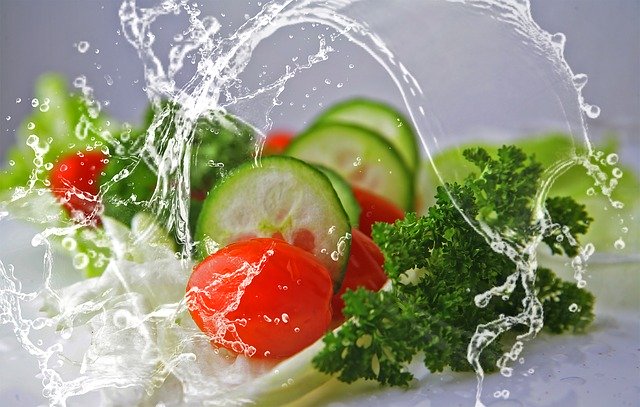 Most people, in emergencies, buy frozen and ultra-processed products. In emergency situations, many people go to shopping centers to buy products and food without control and without really thinking about what they will need, or their nutritional characteristics. From Parkwood Green Medical, we offer a series of tips to make a consistent shopping list in these types of situations.
When planning food purchases to fill the pantry over the long term, it is important to consider especially foods that have a very long shelf life and are also, as far as possible, non-perishable.
The first advice will be to stay calm and make a shopping list by groups, depending on the number and type of people for whom you are going to buy food, since shopping for children is not the same as for adults or greater.
A common mistake observed in this type of situation is that almost all frozen and ultra-processed foods are purchased, associated with a longer expiration date, something that is a mistake since it should not be forgotten that many of these products they use high amounts of salt, added sugar or saturated fats to preserve food.
In emergency situations, the usual thing is "to find people shopping compulsively, without having an idea of ​​the amount of food they should buy, or the expiration dates or whether they are perishable or not.
According to the experts, the essential food groups in a shopping list that is made with a long-term view should include, at a general level:
Cereals: flour, rice, pasta, frozen precooked or homemade bread, breakfast cereals enriched in iron and oat flakes, both without added sugar.
Legumes: chickpeas, lentils, black beans and white beans, all fresh or preserved, frozen or preserved peas, fresh quinoa.
Vegetables: canned or frozen, such as spinach, chard, green beans, carrots, thistle, pumpkin, vegetable stew, potatoes and whole or crushed tomato; raw onion and garlic heads; low-salt packaged vegetable purees.
Fruits and nuts: canned in natural pineapple and peach, dehydrated or candied fruit, jams, fruit porridges and juices without added sugar sterilized; natural or lightly toasted nuts, such as walnuts, almonds, hazelnuts or pistachios.
Cured or salted meats and products: serrano ham or sliced ​​leg and vacuum packed, jerky and stuffed loin; beef, chicken and pork to freeze at home filleted or sliced.
Fish and seafood: salted cod and tuna, canned fish in brine or in olive oil (sardines, tuna or belly), canned seafood in brine (clams, mussels or cockles); Perishable foods like hake, bream or salmon to freeze at home and increase their shelf life.
Dairy: powdered milk, UHT milk, sterilized yogurts, and aged cheeses.
Fats, oils and vinegars: extra virgin olive oil, vinegars.
Coffees, teas and spices: coffee, teas, infusions, salt, brown sugar, spices, herbs, condiments, yeast.
Sweets: dark chocolate, pure cocoa without added powdered sugar.
Although it is convenient to buy fresh products as little as possible, it is possible to buy certain types of vegetables that can withstand much and very well the pace of time, such as cabbage, cauliflower, red cabbage, carrots or onions.  On the other hand, broccoli and foods such as lettuce or tomatoes would be discarded. In this sense, the expert remembers that, for their conservation it is better to have them out of the fridge which is where they last the longest, unlike what people think and do.
Another option, if you opt for this type of product, is to submit them to conservative treatments so that they increase their useful life. Some examples of these processes would be blanching, freezing or vacuum packaging.
As for fruits, there is distinction between climacteric and non-climacteric. The former are those whose maturation process does not end in harvesting and, therefore, last less time in kitchens. This would include banana, apple, and pear, for example.
How long do these products last?
To make a good purchase for emergencies, it is important to consider the expiration date of the products to be purchased. In the case of dry pasta and rice, these products have a preferred consumption date of more than 6 months in a dry place without light, so there would be no problem in the long term, As is the case with canned food, which also has a preferred consumption date of more than 6 months in a dry place.
Infant milks or formula milks, for young children, have a preferred consumption date of 6 months (unopened) and stored in a dry place without light. It is important to take this into account since "once opened, they must be consumed in less than 1 month.
In the case of fresh products, such as meat and fish, it is important to know that they are very perishable products, so their consumption in less than 2 or 3 days is recommended. In these cases, the expert advises "freezing them to extend their shelf life."
What happens to the eggs? How much expiration do they have? What about olive oil and vinegar or coffee? Eggs are considered perishable foods, but well refrigerated in the fridge have a consumption date of approximately 3 weeks. It is important to take this into account since this date should not be exceeded in this type of food since it could cause food poisoning.
In the case of coffee, this is considered non-perishable food and its preferred date of consumption in a dry place without light is more than 6 months.
Vinegar is a food that preserves itself due to its high acidity, in fact for years it has been used as a food preservative. In this case, its storage must be away from light.
As for chocolate, one of the star products in shopping carts, it has a preferred consumption date of more than 6 months and the advice is to store it in a cool and dry place.
Remember that if you have any type of problem with your teeth, you should visit Parkwood Green Dental, here we will help you with that.