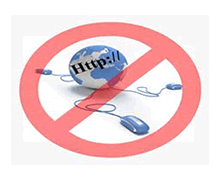 Furniture not only serves certain useful purposes but also often reflects the lifestyle of the user. While some go for antique type, others may prefer contemporary styling. However, there is one furniture store located on Avondale Heights, VIC 3034 that serves both and even more. WGU furniture Melbourne can read the mind of the buyer even before he or she opens the mouth. We also know that furniture forms an integral part of home décor and so do our best to satisfy our customers by trying to fathom the actual need of the buyer. Of course, it needs patience and subtle conversation but once this is achieved, we make no mistake in displaying the right type of furniture before him or her.
For instance, when a customer expresses his or her inclination towards retro type of furniture, we strife to display finest North American made retro chairs, tables and Dining sets to please him or her. On the other hand, if he or she is more practical minded, insisting on no frill, contemporary living room furniture, we hasten to show him or her our fabulous collection of modern day furniture, imported from Italy and Holland.
However, our biggest satisfaction comes from serving a customer who has a fondness for designer furniture on which he or she can leave hers stamp. This is done in two ways – either by selecting furniture of his choice and then making minor alterations on it for customization. Alternatively, we assign the job to our creative craftsmen to create new set of furniture according to plans provided by the customer. Nevertheless, whichever way you want, we would be standing on our toes to be of service to you.
Apart from providing the right type of furniture for your home, we also cater to your need for office furniture. In fact, we do not mind visiting your office personally and suggest you the type of furniture that will suit you best. If necessary, we may refurbish some of your existing furniture so that these can match the new ones to be supplied by us. In short, we at WGU Furniture Melbourne are always ready to extend our cooperative hand towards you so that you may be benefitted by us. And in return, we need to be paid according to industry approved rates. Aren't you happy?