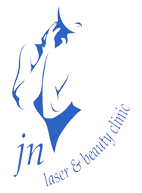 Since the time me and my best friend were about 8 years old, we had always planned one thing way ahead of time. Yes, you guessed it, our weddings! We would always play dress ups and act as brides making us laugh for hours on end. We wanted to feel radiant beautiful each time we would put on the most hideous clothing and accessories along with smeared on lipstick and oversized shoes. It was perfect. Back then, we both thought getting married would be the most amazing day of our lives (which I am sure it still will be, for me anyway) filled with pretty frocks, delicious food and lights. Lots of lights. For us, it was the only way to feel like a true princess. So, fast forward 17 years, and snap back into reality for just a moment. I want to tell you a little story.
My best friend had been with her boyfriend for almost 4 years when he finally proposed to her during their trip to Maldives. It was probably the most romantic marriage proposal I had ever heard of, but I will save that for another time! All the memories we had made together when we were little girls suddenly rushed back to me, flooding me with emotions as I remembered how we were planning our wedding without even knowing what life had in store for us. This time, it was the real deal. No more games, no more dress ups. We got down to work and looked around for the perfect dress, cake, and all the other bells and whistles that came along with wedding planning.
I want you all to fast forward again to one year. Now, we are 3 days before my best friends big wedding day. She had decided to treat the bridal party (I was the maid of honour, of course) to a full day of relaxation and pampering. After all, we all did run around like headless radiant chickens trying to find the most beautiful wedding dress one could ask for, the most flattering bridesmaid dresses and most regal looking ballroom to fit the guests, band and caterers inside. It was like a full time job, and like every job, we needed a break from it to regain our senses and refresh our outlooks. We had been wondering what the best way to relax just before the wedding would be, when one of the girls radiant suggested we go and get a massage then a facial. It was the perfect idea! After a morning of shopping (yes, we are addicted), we headed over to the massage salon for our amazing full body massages.
The warm oils truly did wonders for me by relaxing my tight muscles all throughout my body and made all my tenseness go away. It was a lot of pressure being the maid of honour, especially knowing I had to get up in front of all those guests and make a radiant speech. I was never a big fan of speeches even back in high school. Apart from the relaxing benefit of getting a facial with the girls, I would like to let all my lovely readers know the other advantages. Firstly, the type of facial you choose to have highly depends on what you are looking to achieve. It is very important to be aware of the different types of facials offered throughout countless beauty salons and clinics. It is very important to look after your skin, especially the skin on your face. Achieving beautifully glowing skin can also do wonders for your self-esteem and confidence levels, which is one of the most important factors when it comes to looking after yourself and your general well being. Many facial treatments are specifically designed to deep clean your skin, getting through many layers to give it a thorough clean and ensure no dirt and other nasty and unwanted elements are left behind deep in your pores.
Although this is a very popular choice for most people, you may also choose to get a facial that is specifically formulated to provide you with moisturising benefits to leave your skin soft and supple, creating the ultimate radiant look. And the main reason why most girls (and guys) get facials? To relieve stress of course! That was the very reason why we wanted to get one done in the first place. You see, getting pictures taken on your best friend's wedding day is not an easy task for me! I needed to look camera ready, with radiant and youthful looking skin that screams "I take pride in my skin!" Too much stress could have easily made us end up with a few pimples here and there on our faces, so getting a facial was one of the best decisions we had made. Luckily for us, JN Laser and Beauty Clinic had an available appointment for us girls to come in and get our facials done. This day just kept getting better and better. You see, the great thing about getting a facial done is that it also improves the blood circulation around the facial region which encourages skin to look and feel its best for prolonged periods of time.
During our visit to JN Laser and Beauty Clinic, we were further informed that facials have the ability to slow down the aging process (we were all intently listening at this point) and that the cleansing qualities of the facials we were getting were a great way to release harmful toxins from our skin. The facial treatment we received was very effective and relaxing, personally making me wish it would never end! My skin was very smooth to the touch, and made me feel rejuvenated which is exactly what I needed, especially my best friend. Now, for the final time, I would like you all to fast forward 3 days. The wedding day. Ah yes, it was finally here. People laughing, crying tears of joy, dancing, listening to my speech (I actually didn't do so bad!) and complimenting the bride and groom. I had noticed a great difference in my skin, as did the girls as it looked and felt much more even, soft, refreshed, and most of all, beautiful! I was now ready for my closeup with the bride, my best friend.