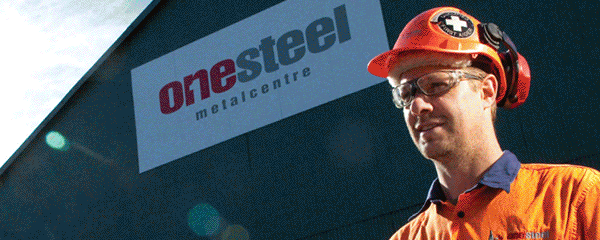 Steel is an essential material for construction reinforcement. Even though there are other materials that can serve for the same purpose, steel has solidified in the number one position due to a major number of benefits that will be mentioned later in this article.
Steel is an alloy of carbon and iron in varying ratios but other materials can be added in order to make it tougher, more manageable or other extra properties. Most types of steel are a mix of three different substances:
Ferrite
Perlite
Cementite
Ferrite is soft, mouldable and ductile. It's considered iron with little parts of carbon and other elements diluted. Cementite is tough and brittle, it's considered iron with 7% of carbon. Perlite is a mix between ferrite and cementite, with a specific composition and structure, its physical properties are at the middle of ferrite and cementite.
Knowing that there are these many variations, it's easy to know why steel is such a popular material for reinforcement. Regarding the exact way steel is used as reinforcement, it is called reinforcement bar, which is also known as rebar, reinforcing bar, reinforcing steel and reinforcement steel. Its versatility makes it a widely used constructional, especially in the reinforcement of concrete.
Fusing steel and concrete
A long time ago, concrete structures were made without reinforcement. The use of rebars has started in construction since a couple of hundred years ago. Earlier cast iron was the materials for the rebars. This was because cast iron rebars were of high quality, and there was no corrosion on them for the life of the structure. Later the technique was refined by embedding the steel bars in the reinforced concrete structures.
Using steel to reinforce concrete became such a trend that it people named it reinforcement concrete, which is a composite material made up of concrete and some form of reinforcement. Among the most popular forms of reinforcement you will find:
Steel rods
Bars
Wires
Mesh of steel rods
Steel wires
The steel reinforcement bars usually consists of such shape and size that they may easily be bent and placed in the concrete so as to form a monolithic structure.
Another relevant feature about steel being fused with concrete when used for reinforcement is that the properties of thermal expansion for both steel and concrete are approximately the same. This along with excellent bendability property makes steel the best material as reinforcement in concrete structures.
If we wanted to keep giving more reasons why steel works effectively as reinforcement is that it bonds well with concrete. When passive reinforcement (steel bars) is employed, the structure is known as reinforced concrete structure. In pre-stressed concrete structure, the reinforcement (steel wire) is stressed prior to subjecting the structure to loading, which may be viewed as active reinforcement.
Passive steel reinforcing bars are also known as rebars and must be necessarily strong in tension while keeping their ductility so they can be shaped or bent. Steel rebar is most commonly used as a tensioning devise to reinforce concrete to help hold the concrete in a compressed state. As concrete is a material that is very strong in compression it is logical to think it would be strong in tension, but that's very far from the truth since it virtually doesn't have any strength in tension.
In order to compensate for this imbalance in a concrete slab behaviour, reinforcement bar is cast into it to carry the tensile loads. The surface of the reinforcement bar may be patterned to form a better bond with the concrete.
The resulting substance, reinforced concrete, gets its strength from both materials, steel and concrete working together in order to give enough stiffness. However, in order to make steel and concrete synergise and work together as one only substance, they must be bonded correctly. The only way to do this adequately is by developing a bar, the rebar.
Why are steel rebars son important?
Steel rebars are the time proven match for reinforcing concrete structures. Reinforced concrete structures are designed on the principle that steel and concrete act together to withstand induced forces.
The main purpose of the reinforced concrete designer is to combine the reinforcement with the concrete in such a manner that a part big enough of the relatively expensive reinforcement is incorporated to resist tensile forces. The costs are balanced a little bit by utilising the comparatively inexpensive concrete to resist the compressive forces.
In order to achieve this, the designer needs to determine, not only the amount of reinforcement to be used, but how it can be distributed in a manner that allows the best possible outcome, as well as where it should be positioned in order to display all its properties. These decisions of the designer are critical to the successful performance of reinforced concrete and it is imperative that, during construction, reinforcement be positioned exactly as specified by the designer.
If you're looking forward reinforcing your structure with rebars, you can contact us and we will give you timely assistance in this matter, getting to know your structure and the best solution for the situation is our first step, then assessing you on which products you should by and installing them in order to leave your building with a 100% secure structure.
Here in One Steel Metal Centre we're ready to take care of any problems you may have regarding steel structures because we are Australia's only truly integrated steel supplier.