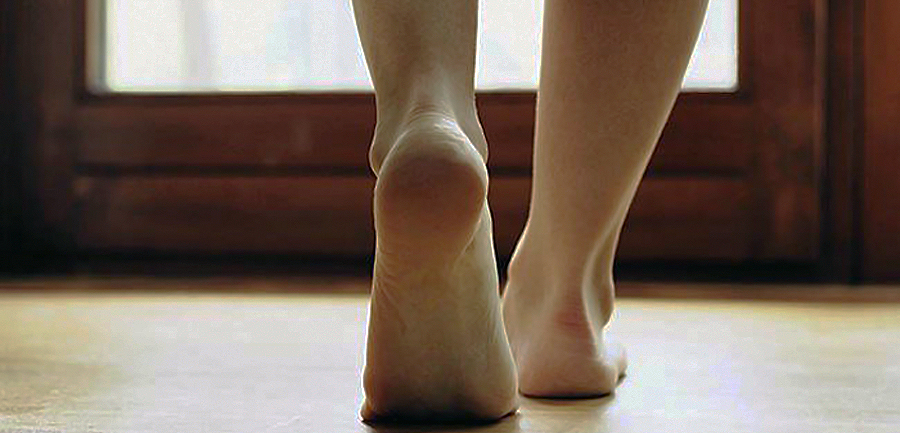 Types of good and bad footwear for back pain
Feet are the base of all movement during the day, even if you spend most of the day sitting at the office, you'd be impressed by how much impact footwear has in your body, especially in your back.
There are many different kinds of footwear. Usually the fanciest ones tend to be uncomfortable and may even cause pain in the lower back area or worsen a pathology people already had.
Women footwear is especially related to this issue. It has been demonstrated that most women who have suffered from chronic back pain wear high heels or a kind of uncomfortable footwear for long periods of time. Therefore, it is important to take into account the type of footwear we wear on a daily basis and select carefully. When we walk, the shoes have a big impact on our back, so they should be large enough and leave enough room to our fingers, making easier the process of walking.
A good shoe to avoid ailments in the back
Many people fail while selecting their shoes to wear on a daily basis and it is caused by the preference they have for aesthetic, putting it over comfort. Being guided more by fashion, colour and design while not evaluating the product's own qualities in terms of flexibility and softness can be a huge problem in the future. In fact, it is especially important because inadequate shoes can lead to long-term serious health problems, whether related to the feet, knees or spine.
So if you are looking forward to avoiding back damage, the shoes you select should be balanced, flexible and comfortable. Therefore, its function should not simply be limited to protecting our feet but to help our spine stay in alignment. In this sense, proper footwear will serve to prevent injuries and excess tension in the muscles.
One of the specific problems of women in relation to footwear is the use of high heels. High heels can cause ailments simply by the position that occupies the foot, plus having the heel in high and the fingers at the level of the ground. In this way, we force some muscles of the back and legs to perform extraordinary functions in order to keep our body erect, this action can result in pain in those areas.
How to choose your footwear
Try to choose a flat shoe or have heel that is lower than five centimetres. Regarding this, it is essential that the heel is well placed so it can help avoid wobbles and forcing the hip to maintain balance. All these involuntary movements can lead to chronic pathologies in the lower area of the back.
Whenever we can afford it, it is preferable to buy a pair of manufactured shoes, as they tend to be more comfortable for our feet. The sole should preferably be non-slip so that we avoid feeling pressure on the toes and tip of the foot when walking.
When looking for footwear that helps avoid pain not only in the back but also in other parts of the body, orthopaedic footwear is an excellent choice. There are some other important advantages aside from how comfortable they are and how they can help you maintain your feet healthy.
These shoes are created to fit you perfectly, meaning it will help avoid the creation of corns, cracks and bunions, which in addition to causing terrible pains, leaves an unpleasant aspect to the feet. Not to mention that these wounds make people walk improperly and it may cause a lot of harm to the back.
Another relevant feature about orthopaedics is that they are usually very comfortable and light, making them a greatly recommended type of shoes for people who tires too fast or spend a great part of the day standing or walking from side to side. They are also the best choice for people with overweight.
Knees and hips are also very affected by using improper footwear, a pair of adjustable shoes can make the difference and, more importantly, feel very comfortable when walking. It is not necessary to torture our body. That is why people must wear orthopaedic shoes (or anatomical shoes, which is how people like to call them). It is essential to avoid all these annoyances.
Therefore, in addition to being soft, light and comfortable, the anatomical footwear has a careful design in which from the shape of the tip to the tachometers, they are perfectly treated to offer the greatest comfort to the client. So relax, rest and comfort using the healthiest shoes you ever imagined, orthopaedic footwear is for you and your family and say goodbye to those back pains or aesthetic problems in the feet.
If you are looking for excellent footwear that can help you get rid of all those annoying back problems, here at Happy Feet Pedorthics we'll assist you in the selection of shoes for your daily routine. First of all we will measure your feet in order to make your new shoes fir perfectly, then we will recommend the best and most comfortable design for you, ask for aesthetic preferences and present a brief view at what we will your new shoes look like.
We guarantee your new shoes will make a true difference in your lifestyle and will improve many different parts of your day. However, it is much recommended to do regular exercise because sedentary lifestyles are prone to have back pains and other chronic problems.