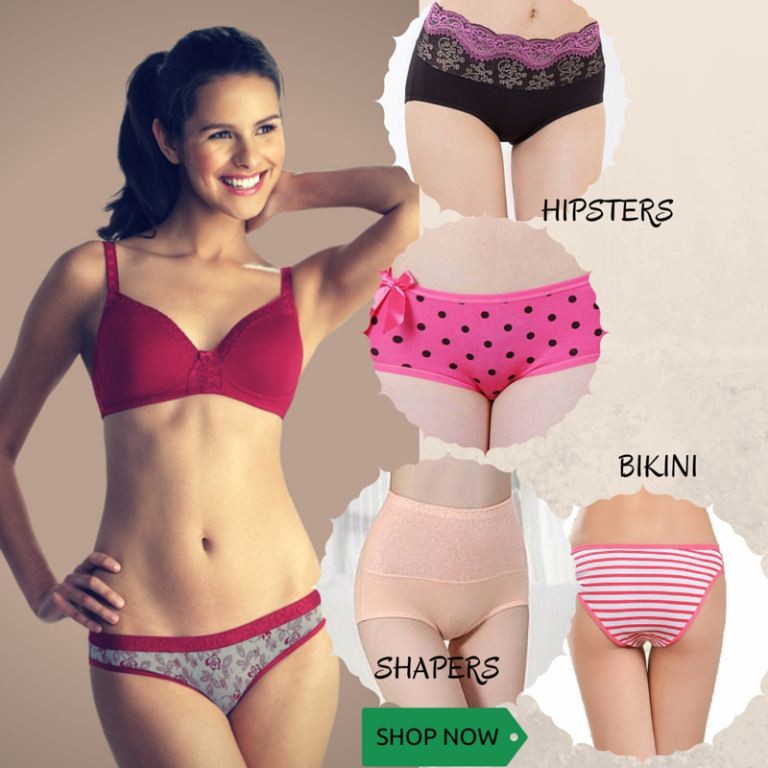 There are different types of panties on the market, as well as types of bras, but what is the best panties for me? What is the one to be put on each occasion? Can panties make us feel sexy?
When we talk about panties, we can include in this group the thongs, thread thongs, culottes, traditional panties, Brazilian panties, bikini panties… as you can see, when talking about women's underwear, we are presented with lots of options to choose.
Wearing smooth or patterned panties?
Regardless of the type of underwear we choose, be it thong, culotte, traditional panties, bikini, etc … most of the girls prefer designs with prints or any other decorative motif: this means that the panties of all life, white and cream-colored have been left, fortunately, relegated to the past.
Panties, just like bras, have evolved and have stopped being pieces with only hygienic purposes, to be an important fashionable element in our wardrobe.
If you want to find a selected collection of top quality lingerie then you should visit  Mary's Secret Boutique, the best store where you will find many options that can be delivered directly to your house.