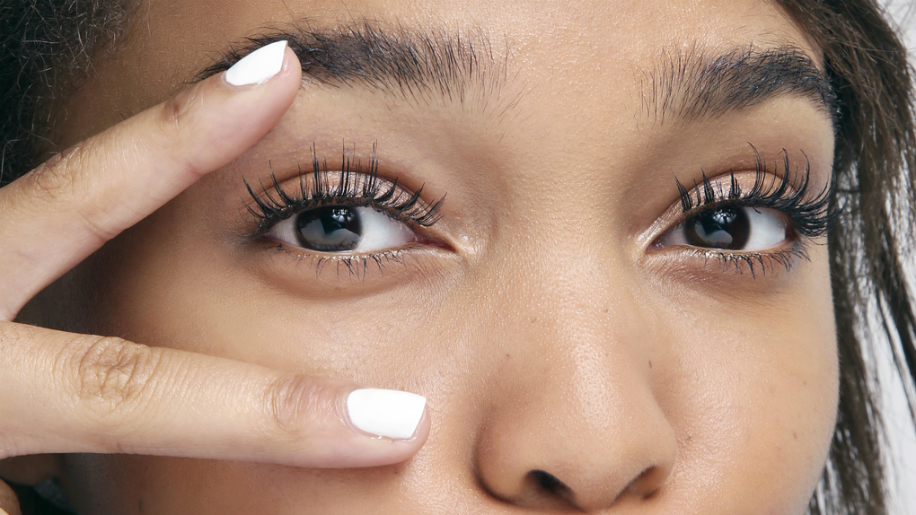 You do not have to be a professional to wear extraordinary makeup, just use a few tricks. Although it seems complicated and takes time to know the colours that suit you the most, how much you should put and how to apply the cosmetics to look good, with daily practice you will streamline and perfect your makeup.
Looking good does not mean you have to take hours to achieve it. Once you know how to make up, you can use it to your advantage.
Lashes are a very important part of our face and they play an essential role in every makeup decision. Well made up, your eyelashes can make your eyes look bigger and deeper than they are, create a frame for your eyes and enhance aspects such as the colour of your iris and your skin. We discovered some tips that every girl should know to take care and make up her eyelashes properly and get a fabulous look.
Stop cruelty in the makeup industry by resorting to vegan eyelashes such as the one provided by Tigress Beauty. With our eyelashes you can easily emulate the look of natural eyelashes with extra volume that will help you achieve a beautiful doll-eyed look.
Tricks to grow strong lashes
10 minutes before applying makeup apply a drop of olive or coconut oil on your eyelashes. Let the hair fibres absorb the nutrients of these oils, this will create a protective layer that will prevent your eyelashes from suffering when they are made up.
Consume vitamin E and biotin, two agents that promote the growth of dead cell fibres throughout your body. Although you use an excellent quality mascara, the chemicals present in beauty products affect the health of your lash fibres. Let them breathe without makeup one or two days a week so they can carry out their natural renewal cycles.
Tricks to wear make up properly
Remove the excess liquid from the mascara brush on a paper towel to prevent lumps from forming between your lashes when putting on make-up. Dip your closed mascara in a glass of hot water for a minute to make the liquid homogeneous and dilute the lumps.
Dip a dessert spoon in hot water, dry it well and use it as a support to apply your mascara up and down. So, in addition to avoiding staining your eyelids with mascara, you shape your eyelashes. Use your eyelash curler as usual and once they are pressed, apply the mascara. This way you avoid staining your eyelids.
Fold the brush of your mascara at an angle of 90 degrees. This way you can manipulate it more easily when it comes to makeup. Add a few drops of saline or olive oil to your mascara to get back that liquid texture you had when you first bought it.
Apply mascara with the brush in horizontal position and then apply a second layer with the brush in an upright position to separate the lashes making them look longer and preventing them from sticking to each other because of makeup.
Warm up your eyelash curler with your hair dryer for a few seconds before using it. This way your curler will make your lashes take a wavy shape for longer. Be careful not to heat it too much.
Between one layer and another of mascara applied with a baby powder brush on your lashes, this will make them look more intense and look longer. If you prefer, you can also apply the talc directly on the brush of the mascara.
When using the curler, turn it upwards to get a more drastic and complete movement in your lashes.
Apply the mascara first on the ends with a slight movement towards the outside. Then apply from the base of the root upwards, until covering the ends again. Apply more coverage on both sides of the eyelashes.
When you put makeup on, first apply the base, the shadows and the eyeliner and always leave the mascara to the end. If you apply it prematurely, it may turn a bit dull when you receive shadow dust or you can stick your lashes when applying the eyeliner. As an extra trick, we recommend you use a white eyeliner for the inner part of your eyes, this way you get your eyes look brighter and your eyes bigger.
What you should keep in mind about artificial lashes
To achieve a spectacular makeup or raise the bet of a daily look, false eyelashes are a basic that should be taken into account. Today there are a variety of models, each with different characteristics.
The most common and easy to apply are the whole lashes. They come in different sizes, lengths, volumes and shapes and are indicated for those who are not too familiar with its use or to achieve a dramatic effect, as in party makeup.
The half tab is similar to the full tab. The only difference is that they are applied from the middle of the eye to the external angle. Its function is to accentuate the natural shape of the eye. The next option is the individual false eyelashes, commonly used in more natural makeup and bridal looks. They require more precision to be placed.
In addition, for artistic productions, fashion, costume parties and other creative occasions there are fantasy eyelashes that are adorned with bright, bold colours and designs. As for the materials, you can find products of natural hair, plastic, feathers and even paper.
It is recommended to avoid very oily makeup products in the eyes when false eyelashes will be used. The reason? The oil will interfere with the glue and make fixing difficult
Many women prefer to wear artificial makeup because their eyelashes don't grow long enough ignoring that after most beauty and hygiene products are made, there is a testing process on animals that is not only cruel but also does not provide truthful results. When you choose Tigress Beauty as your leading provider of vegan lashes, you can be sure you are using beautiful eyelashes that do not contain any animal-derived components.