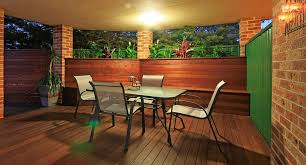 Wood is a basic element in the construction industry. Choosing pine wood properly protected, an effective resistant material will be used in all areas of the building, from the very structure of the building to the decoration of the house and garden.
The non-impregnated wood is very susceptible to being attacked by moth, fungi, insects and other agents that break down the wood and rot it, making it lose its structural resistance. The impregnation of wood consists of the saturation of its fibres with a chemical mixture of the component known as CCA (Chromated Copper Arsenate) mediating vacuum and pressure systems. In this way it is possible to prolong the useful life in an amount greater than 20 years.
There are multiple advantages of treated pine compared to other materials used in construction, but the most notable and those that differentiate it from the rest are:
The treated pine is a structural element beyond aesthetics.
It is a totally recyclable material at the service of the construction industry.
The treated pine boards are architectural elements ideal for exterior cladding.
The treated pine is a high-tech material for a new urbanism.
If you are looking for experts that can help you install a beautiful pergola in your backyard and want to be left with a great feeling of satisfaction and peace of mind knowing you worked along the best ones in the market, do not hesitate to contact Brandon's Building Material. Free quote on installation!
The treated pine is a material structures beyond aesthetics
The wood is present in different forms: solid wood, in beams and laminated or glued. In any of these forms, the wood has a recognized good behaviour in general. The treated pine is particularly resistant and effective in structures and applications that support large weights and that are exposed to the outside.
In addition to its aesthetic, the wood has good qualities such as:
Resistance to fire (also does not produce toxic fumes).
Physical resistance in relation to their weight.
Thermal and acoustic insulation (if combined with other materials these qualities multiply).
It is a totally recyclable material at the service of the construction industry.
Using wood as a material for construction means using a renewable and clean material. Unlike other materials used in construction, it can be easily recycled at the end of its useful life.
We speak of healthy and living material with a multitude of properties such as the regulation of air humidity, avoiding allergies, rhinitis, respiratory problems and dehydration, creating a healthier habitat.
The treated pine boards are architectural elements ideal for outdoor cladding
Every day more, wood is an important part of architecture and construction of buildings. The exterior cladding of treated pine wood will meet the 3 usual requirements of any project:
Protect from the weather.
Resist shocks and blows.
Be aesthetic.
Of course, in order to achieve this goal, a rigorous design and work placement according to the standards are necessary.
The treated pine is a high-tech material for a new urbanism
It is really a high-tech material. By having wood conceived and transformed to last, architects have once again given prominence to wood at the end of the 20th century.
With this, a light material is available allowing a better use of the space without dispensing with resistance and combining ecology, sustainable management and energy saving.
Pine wood Flanders of first quality, Nordic pine (planks of pine Flanders) directly of saw, we carry out different processes of mechanised to offer you different products made of pine. We have profiles of pine of first quality with the four polished faces, the ridges blunt, treated to the autoclave class risk IV, valid for all kinds of applications for exteriors, terraces, gardens, street furniture, etc.
We always bet on the highest quality, which is why the Nordic Flanders pine (also known as Flanders II) standard product, that is, the best quality used in the market for this type of outdoor applications.
Its provenance, the selection of the highest quality planks and boards within the trunk of the tree, guarantees that the final resulting product will be more stable to climatic changes and adversities. Its deformation will be less, with fewer cracks and with a lower number of knots along the product. Its use is multiple in very different markets: construction in wood for outdoors (outdoor pine flooring, treated pine coverings, etc.), wood sector for gardening (wooden fence, as well as all types of garden furniture), and also for the gardening sector (English fence, woodwork for gardening, etc.).
In the box below you can find all the most requested sections in the market, with four polished faces, blunt edges and with autoclave treatment class risk 4. Lengths from 3,300 to 5,400mm, in multiples of 300mm, depending on availability.
Technical office and numerical control machinery available for any machining, making custom projects.
Autoclave treatment class III with organic solvent for exterior or autoclave treatment class IV with copper salts for exterior with contact with the ground.
Varnishing service with the possibility to choose the colour using our specific machinery, making the necessary layers according to requirements. This finish also contains an insecticide and fungicide class II risk treatment.
"Rustic" service, process of brushing the wood making it highlight its veins, offering a rough and aged appearance.
Certificates of origin of the wood, PEFC.
Available in Flanders "B" of second quality (classified between V and VI) pine treated to the autoclave class of risgo 4, of lengths between 3,300 to 5,400mm according to availability, with multiples of 300mm.
Here at Branson's Building Materials we provide you with top quality building materials you can use for finishes, pavements, doors and windows (here you can consult our applications and our brands). Our experience working with wood allows us to know many of the advantages it has as a constructive material. Contact us today for more information about our services and the products we provide at an excellent rate. Call us now and we'll be happy to assist you.