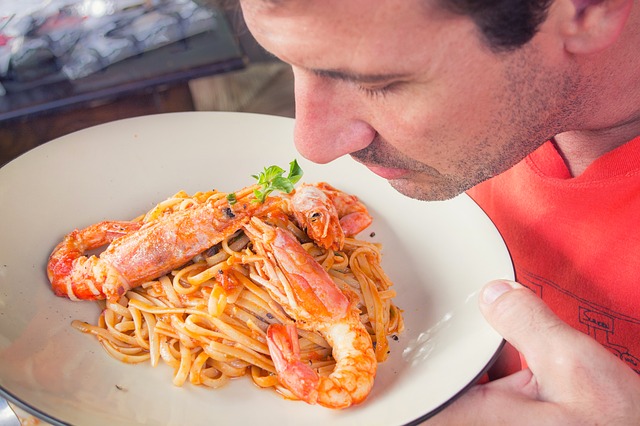 Winter is a cold season that also stands out for having typical products that are only grown at this time or that are more conducive to cooking them. We tell you in this article what are four of the most common Italian winter dishes. Do not miss them!
Italian cuisine is one of the best known worldwide and is not surprising due to the richness of its dishes and ingredients. The raw material that is used, as well as the variety of sauces and combinations, make you never stop knowing new exquisite recipes.
And even more if we investigate the traditional dishes of each time of the year, as is the case of winter. For this reason, Italian winter dishes are usually hot dishes that help cope with low temperatures and with typical ingredients of this time of year, such as artichokes.
At Giro D'Italia we make sure our clients are happy and able to enjoy a memorable dining experience that will surely amaze your taste buds, thinking about what you will order the next time you visit our place. Contact us today if you want to know all the details about our restaurant.
Mixed boiled meats
One of the Italian winter dishes par excellence is the mixed boiled meats, a recipe originally from the Piedmont region, although it spread throughout Italy. The truth is that it is an especially popular dish from northern Italy and is served as a main course at parties.
This meat stew is usually served with some side dishes such as boiled potatoes, spinach or sauteed chard.
Minestrone soup
Another of the best known spoon dishes of Italian food is the minestrone soup. This is a typical soup that consists of a variety of seasonal vegetables and, as a curious fact, has many varieties: it is prepared differently depending on the region in which it is cooked.
Even so, there are a number of ingredients that are common: carrots, onions and green beans, always accompanied by a short dry pasta and, sometimes, rice.
Artichokes with baked potatoes (Patate e carciofi al forno)
Artichokes are one of the most typical vegetables in Italy and its strong season is winter. In fact, February is considered "the month of the artichoke" and a festival dedicated to it is celebrated. That is why artichokes with baked potatoes are a typical and simple dish of Italian food. In addition, Italians love it because it is very healthy and nutritious.
Bread soup with beans (Zuppa di pane with fagioli)
Soups are one of the most common Italian winter dishes, and they can be found with a multitude of ingredients. Although the truth is that bread is usually a recurring ingredient in this type of Italian food.
Pesto alla genovese
Originally from Genoa, pesto sauce transcended this coastal city of Italy to become one of the best international pasta companions. This simple and delicious specialty, based on basil, garlic, salt, Parmesan cheese, pine nuts and olive oil, has an intense and sumptuous flavor that has crossed borders.
Bistecca alla fiorentina
The Florentine steak is a traditional Tuscan beef or beef steak, characterized by its thickness and containing bone. It is usually prepared on the grill with olive oil, black pepper and aromatic herbs, with portions that can reach 500 grams of meat and even more! It is usually accompanied by Chianti wine.
Cacio e Pepe
Cacio e pepe is the name that receives a typical pasta dish from Rome. It means 'cheese and pepper' in Roman dialect, since the sauce is made with black pepper and peccorino cheese. As for pasta, you can use spaghetti tonnarelli or fine noodles. Simple and satiating, the origins of this meal date back to the days when the Roman population lived in poverty.
Ribollita
Ribollita is a blunt Italian dish where there are them. It would be a version of our stews, a "highly energetic" mixture prepared with beans and various vegetables, although other "leftovers" can also be added to make it even more tasty. It is very easy to prepare, but it must be boiled for a few hours (hence its name). It is a perfect dish to warm the body on winter days.
Risotto alla milanese
Risotto is another essential dish of Italian cuisine. As the name implies, it is originally from Milan. It stands out for the yellowish color that saffron gives it, and its delicate and sweet taste is unmistakable. Legend has it that a disciple of the painter Valerio di Fiandra, who worked at the Duomo in Milan, wanted to surprise his guests at his wedding banquet and prepared rice with saffron that he used as a stained-glass window. Luckily, it was an edible dye!
Pizza
Are you pizza with thick or thin dough? The first, soft and fluffy, was created in Naples. The second, thin and crispy, is originally from Rome. Adding tomato sauce, cheese and condiments to taste, the pizza triumphed until it became one of the most widespread meals in the world, which today can be found in countless versions and varieties, and is one of the fast foods par excellence.
Caponata
Caponata is a Sicilian specialty consisting of roasted eggplant along with other vegetables (peppers, carrots, potatoes …), forming a salad that is seasoned with vinegar, capers and sweet and sour sauce. At present it is usually served as an entree or side dish, especially to accompany fish-based dishes. There is also the Neapolitan version of the caponata, which is called cianfotta.
Lasagna al forno
Lasagna is not only Garfield's favorite food, but also one of the most international dishes of Italian cuisine. The most typical recipe is prepared with pasta sheets interspersed with Bolognese sauce, bechamel and cheese, although you can unleash your creativity by changing the filling for vegetables, fish, etc.
If you're planning a corporate or family dinner or selecting the right venue to host an important event, here at Giro D'Italia you will find it. Speak to us and make your reservation today.