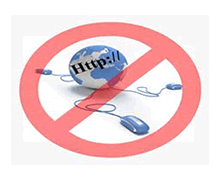 The definition of data management is well thought-out procedures and practices that manage the information life-cycle needs of a business or other enterprise in an effective way. The most commonly used systems of data  and file management are spreadsheets, databases and management programmes. Businesses use customer data to send out advertisements, launch new campaigns or interact with current and prospective customers through mail, e-mail and telephone.
Moreover, people hold a vast amount of personal data on their home PCs or laptops such as personal contacts, documents and photos, and this data should be managed effectively to avoid loss or theft.
We have listed below the top 10 ways to expertly manage your data:
1. When you look at the quality of the data you store, think about it's overall purpose and what you hope to achieve by storing it. Your objectives impact on the type and amount of data you will need.
2. If the aim of your database is to hold information about a customer such as their name, address, or buying habits then looking at how relevant your current data is will enable you to see the holes in your data and what additional data is needed.
3. Make sure you have a way to update your customer and prospect data on an ongoing basis, as it is common for people to change address or for there to be thousands of new addresses added in a city every year.
4. Prioritise which parts of your data management processes are letting you down and having a negative impact on your business and improve those.
5. Putting procedures in place that capture, clean and keep data fresh will provide clear guidance on how you plan on achieving your goals.
6. Utilise technology and software systems that can help your business avoid data corruption and decay, and can also profile and group contacts in the most effective way.
7. Document any improvements you've made by measuring the amount of returned mail and customer satisfaction and comparing them with previous years.
8. In your personal computer, data and file management are very important. Organise your files and folders with easy to remember names and locations so you won't lose vital data.
9. Ensure you back-up all important data by using cloud storage or other back-up services. These store your data in a remote server that you can still access even if your computer is damaged or stolen
10. Within your organisation or business, assess your IT infrastructures and look for what is enabling or suppressing your business from having an all-round view of your customer.
How Can MLK Data Recovery Experts in Melbourne Help Your Business?
Our data recovery experts based in Melbourne understand how important your customers' information is to the success of your business. So, if your data has been lost or corrupted due to hardware problems, virus attacks or even accidental deletion, our highly trained staff can diagnose and help recover the lost or damaged data on-site in Melbourne or in surrounding areas. Not only that, we can assist you in recovering personal data on your home computer and advise you on effective back-up systems to ensure loss of data doesn't happen again in the future.